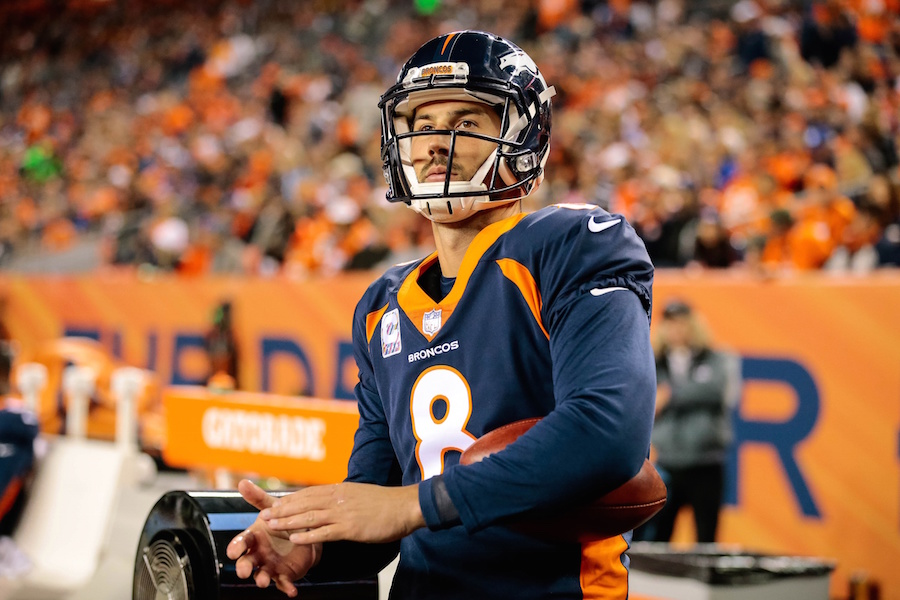 Brandon McManus is a Super Bowl champion. He's kicked a 57-yard field goal. He holds the Denver Broncos franchise record for most postseason field goals in a single postseason. But right now, those fall a little short on his list of career highlights.
"This awesome mustache that I'm rocking right now is up there in my top career highlights."
It's @thekidmcmanus's world and we're just living in it. pic.twitter.com/0GS6Lxv7gz

— Nate Lundy (@natelundy) August 21, 2019
McManus, like most of this year's Broncos team, is looking to bounce back from a slightly disappointing 2018 season. He finished last season 20-25 on field goal attempts, but only 2-7 on attempts over 50-yards. McManus joined Eric Goodman and Les Shapiro of Afternoon Drive on Mile High Sports AM 1340 | FM 104.7 to discuss his preseason progress and the upcoming season.
This has been a busy offseason for McManus, but he says it's "By far been my best training camp. I've probably kicked two-and-a-half times more field goals this training camp than I ever have."
"I didn't change up a thing," he said when asked about his preseason routine. "I knew I have the capability of being one of the top guys in this league, and in my mind I think I am, so I just have to go out there and prove the results."
One aspect that McManus has worked on is over-swinging. "Just like in the game of golf, when you try to over-swing, things happen, and the ball starts going awry a little bit." McManus started the season 2-2 from 50-yards, making both in week 1 against Seattle, but finished the season 0-5.
Click here to listen to the rest of the interview with Brandon McManus, including how he relates with Justin Tucker, or check out the full podcast below.
Catch Afternoon Drive with Goodman and Shapiro every weekday from 4p-6p on Mile High Sports FM 104.7 | AM1340 or stream live any time for the best local coverage of Colorado sports from Denver's biggest sports talk lineup. Download the all-new free Mile High Sports Radio mobile app for Apple or Android.