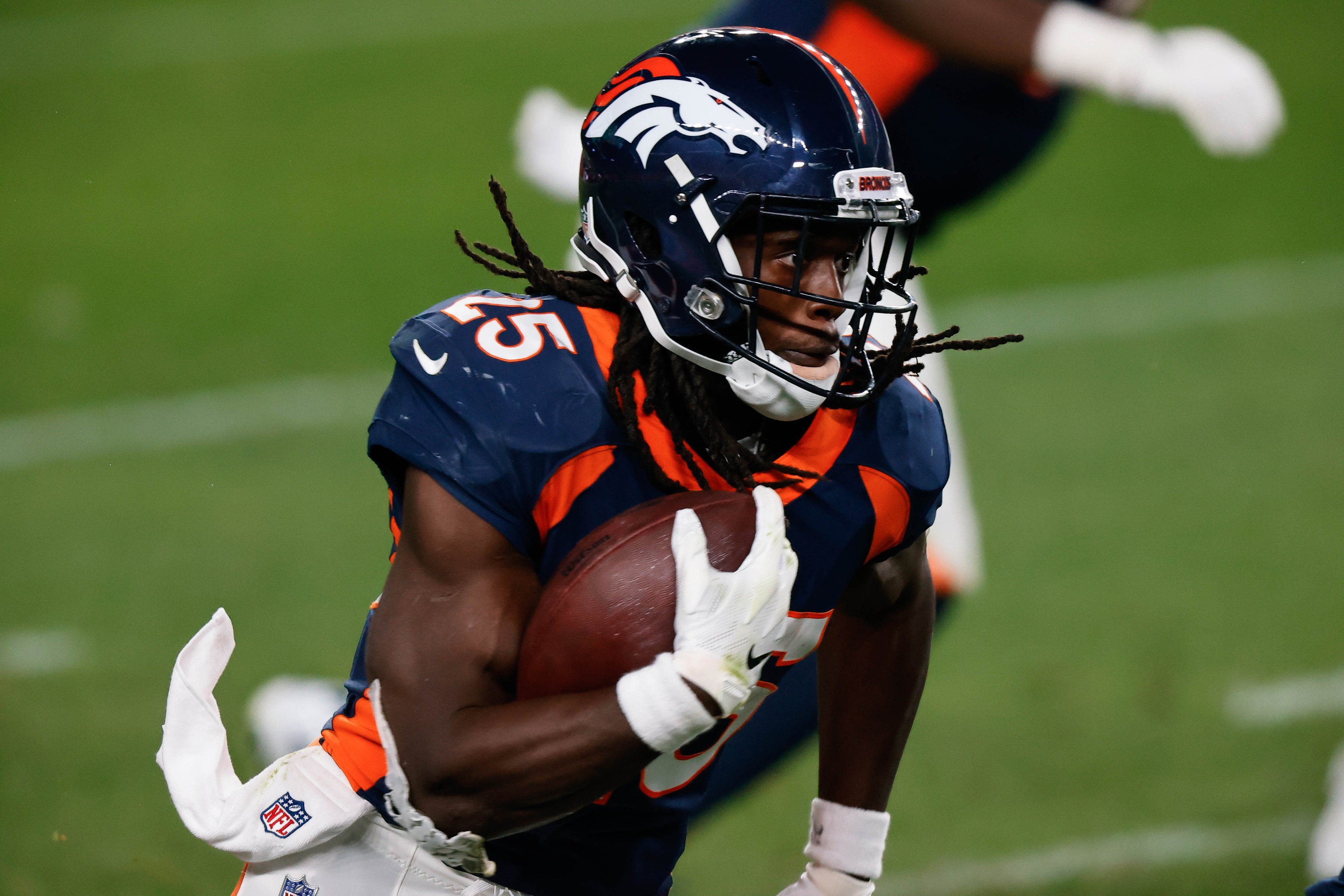 It seems the football gods just refuse to allow the Broncos' two-headed monster backfield of Melvin Gordon and Phillip Lindsay to exist.
With Lindsay set to finally return from injury this week, Gordon was cited for driving under the influence in Denver, near Speer Boulevard and 5th avenue, as well as for speeding somewhere between 25 and 39 miles per hour over the speed limit.
Gordon's citation will also likely come with a suspension from the NFL. Typically, the NFL's suspension for a DUI is short — two to three games — as we saw last season when Kareem Jackson was suspended for the final two games of 2019 because of a DUI.
That possible suspension comes as a big blow to a Broncos team that was expecting to lean on the run game in order to steal a win from the Patriots this week, but now only has Lindsay attempting to bounce back from a turf toe injury, and Royce Freeman. Gordon also could miss more games than just those he's suspended for, as his court date is on a Friday before the Broncos play a road game against the Raiders.
One thing that will be interesting to watch in Gordon's absence, will be whether or not Lindsay can steal his starting job back. Gordon has played well as Lindsay rehabbed his foot injury, and has been operating as the Broncos bell-cow back for the first quarter of the season, but Lindsay was clearly the better of the two backs at training camp, and will now have two weeks to shine all to himself.
That paired with the fact that as well as Gordon played against the Titans and Jets, he was held well under four yards per carry against the Steelers and Buccaneers, so the Broncos may be looking to upgrade that position. Lindsay should also have it much easier than Gordon did, as having Lock back will make defenses respect the Broncos' passing attack and their upcoming opponents have much worse run defenses than those Gordon faced.
According to Football Outsiders' DVOA metric, probably the best analytical measure of how good a team actually is, as opposed to measurements like yards or points allowed, ranks Pittsburgh as the league's best run defense, Tampa Bay as the third-best run defense, and New York also appears in the top 10. Meanwhile, New England ranks 18th in run defense and Kansas City, who Denver plays next week, ranks 28th.