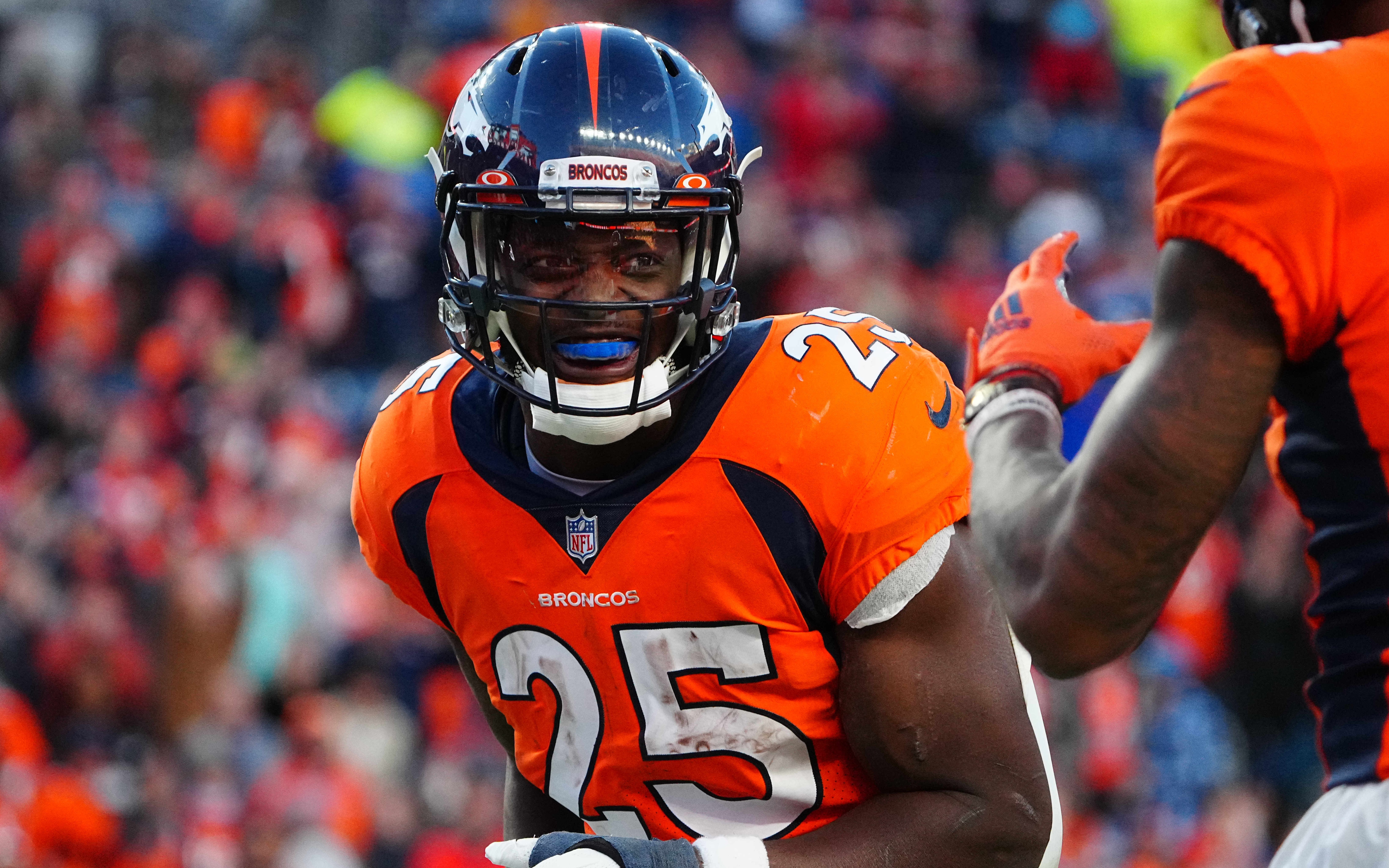 Don't expect Melvin Gordon to concede a backup role to Javonte Williams this season.
"I told [Broncos general manager George Paton] when I was at the [negotiating] table, I'm not going to lay down, I'm not going to lay down," Gordon said. "… I've always got that mindset that I've got to go get it every year.
In a post-minicamp press conference on Monday, Gordon, who will turn 30 next year, did not hold back on his feelings about seeing himself as the team's starter. Monday was the team's first official mandatory practice, which saw Gordon return after skipping OTAs, which were voluntary.
"I know a lot of people want me to take the backseat, and I get it," Gordon said. "It's been like that for a while; it was like that with the Chargers — everybody wanted Austin [Ekeler] to start. I just come out here and do my thing."
Gordon's return to the Broncos remained in limbo until he officially re-signed with the team at the end of April on a one-year deal worth up to $5 million.
After splitting time with then-rookie Williams in 2021, he initially went into free agency on the hunt for a team that could offer him a more significant workload. However, the Broncos' signing of Russell Wilson changed that perspective, calling him a "game changer." He sees the team as Super Bowl contenders this season.
"The ultimate goal made on Day 1 since we started playing ball as kids is to hold that Lombardi Trophy up.," he said. "That's the goal and the mindset, and we have to do whatever it takes to get there."
The two-man backfield last season proved to be incredibly effective for the team. Both Gordon and Williams finished with 203 carries each. Gordon averaged 4.5 yards a carry and finished with 918 rushing yards, while Williams' averaged 4.4 with 903. Regarding touchdowns, Gordon was victorious with ten over Williams, who had seven.
"We're excited to put him in there and watch him roll," head coach, Nathaniel Hackett, said about Gordon on Monday. "He's a spectacular running back, he's been a great running back in this league for a long time and you can't have too many running backs."
Gordon doesn't care if people doubt him. It's giving him fuel.
"Thanks for the motivation, everybody," he said. "I appreciate y'all for the extra motivation. I need it."