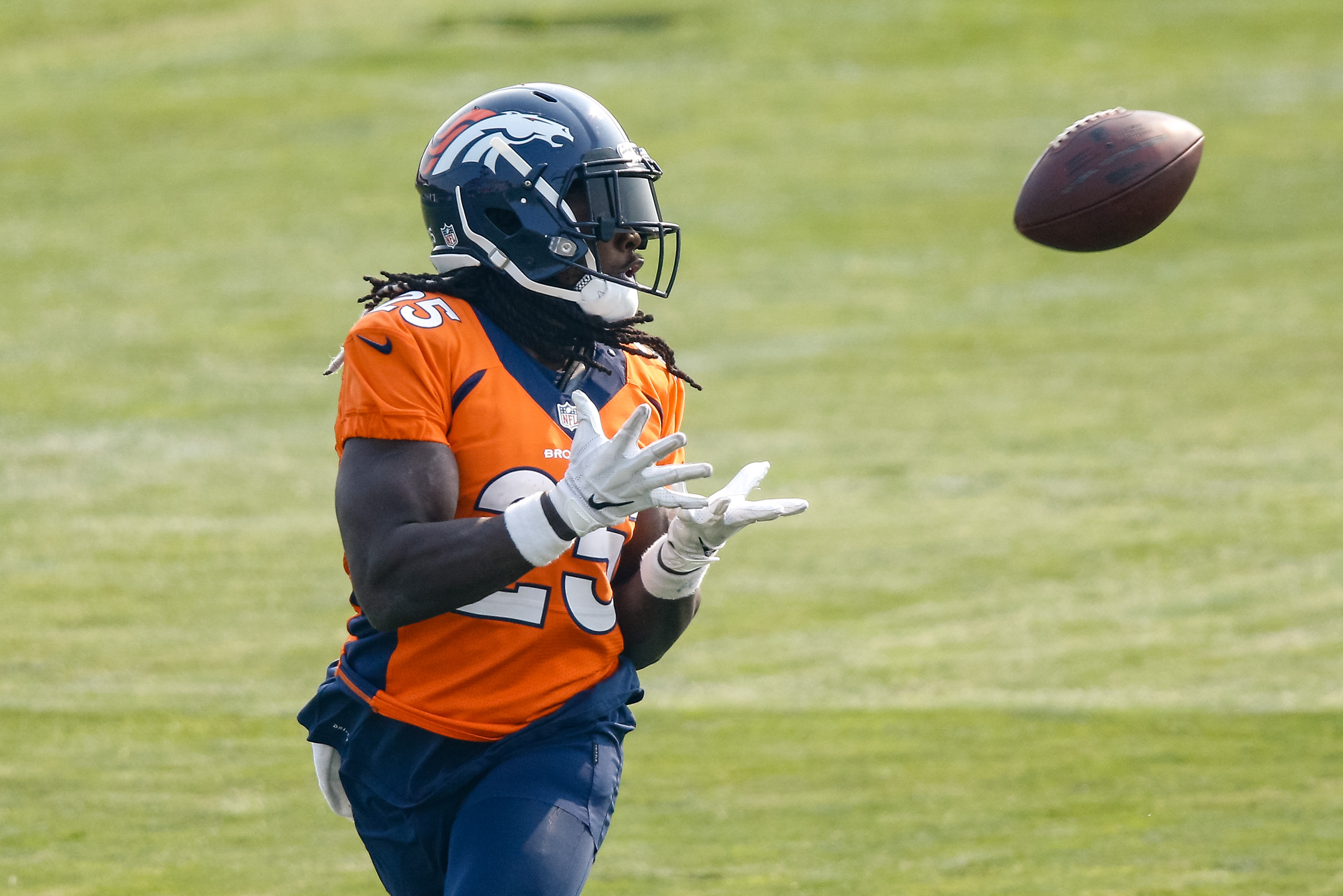 Melvin Gordon is gearing up for the regular season, but the Denver Broncos running back made sure to carve out some time for the kids this summer. The veteran hosted his first football procamp as a member of the Broncos at Englewood High School on Monday, and Mile High Sports had a front-row seat for all the action.
Joe Ricco and Alex Ramirez of The Final Word caught up with Gordon and asked him a few questions about the camp, what skills he teaches the youth and his reasoning for giving back to the community.
"I think it's dope, man" Gordon said. "This is something I was not fortunate enough the get when I was younger, and I would have loved it. You never know what kids might be moved by this and you don't know what star is out here. This is a moment they (kids) will remember forever."
One element of the game that Gordon was preaching to the kids is how to be versatile out of the backfield as both a runner and receiver.
Gordon has made a living in the NFL for his ability to catch out of the backfield, and also lineup as a traditional back.
"You have to be able to do it all." Gordon said. "You can't just be a one-trick pony. It's better to start working now (at young age)."
Gordon also cut off his signature dreadlocks and is looking springy ahead of the 2021 season. The 28-year-old generated 986 yards last season, scoring nine touchdowns for the orange and blue.
Checkout the full interview with Gordon above or click here. Catch The Final Word with Rico and Ramirez every Sunday from 10a-1p on Mile High Sports Radio FM 104.7 | AM 1340 or stream live any time for the best local coverage of Colorado sports from Denver's biggest sports talk lineup. Rico and Ramirez are the longest-running sports radio duo in the Denver market.