There have been high school players all year long that have provided sparks for state championship runs. Ponderosa's Dom Lopez ignited the Mustangs run at the Class 4A baseball championship with a blowtorch.
He started his state tournament by blasting two home runs, one a walk-off in the seventh inning, as Ponderosa rallied to beat Evergreen. His first at-bat of the Mustangs' very next game also resulted in a round-tripper.
Over two weekends, Pondo battled through six games to claim the program's first baseball title. In those six games, Lopez hit .500 with four home runs and 12 RBI's.
When trying to determine a high school player of the year, it became a tough call. Adjustments in the sports calendar made us consider two different seasons of football players, boys soccer players and girls volleyball players. Each sport had an athlete worthy of consideration for this honor. But there was something about Lopez that really stuck out. His best moments came at the most opportune times.
He was named the 4A baseball player of the year and an effort like that was good enough that he has been named Mile High Sports High School Athlete of Year.
His run through the 4A state tournament was just too good and too important for the Mustangs. It wasn't just the home runs, but the clutch nature in which he helped propel the team to win after win. The Mustangs faced Holy Family three times in the double-elimination bracket and the Tigers were the only team he didn't take deep. Yet he still went 3-for-9 with two doubles and four RBI's in those three games.
He had put the entire tournament field on notice that he was going to be a threat anytime he stepped into the batter's box. Like Jorge Soler for the Atlanta Braves this past World Series, pitching to Lopez was a risky proposition.
His most significant at-bat against Holy Family – and arguably the state tournament – came on Saturday, June 19, 2021.
The day before, Lopez hit his walk-off bomb against Evergreen and followed it up with another blast against Cheyenne Mountain.
He was 1-for-3 on the day, reaching on a single, a walk and a fielder's choice. It was no secret that that the Tigers were being careful in their approach to pitching to Lopez. They knew what he had done against the Cougars and (now) Red-Tailed Hawks so they weren't going to give him anything worth taking a big hack at.
Unless they were forced to.
The Tigers went into the top of the 7th up 10-7. They were three outs away from moving into the second weekend of the tournament as the only unbeaten team which is always a major advantage in state baseball.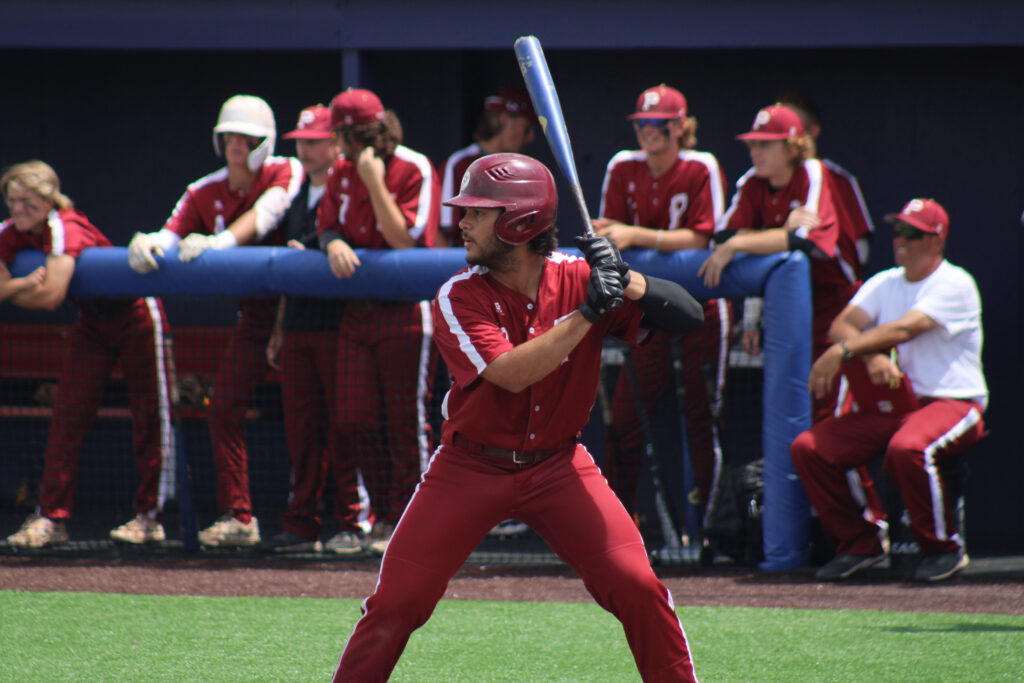 Three walks and a hit batter got one run across the plate and left the bases loaded. Lopez stepped into the box and there was nowhere to put him. Walking him would have scored a run and moved the tying run to third and the go-ahead run into scoring position. The better approach was to pitch to him and hope for the best.
Hindsight being 20/20, they should have walked him. He ripped a double – that may have gone over the wall if he hadn't gone to the opposite field – that cleared the bases and put the Mustangs up 10-8.
He scored on a Skyler Ahern home run and Ponderosa won the game 14-11.
Considering what he had just done the previous day, when that ball left his bat, Lopez couldn't help but think that he had gone deep once again.
"I'd be lying if I said I wasn't," Lopez said. "But really, I just had the same mentality, just put the ball in play."
That had more or less been his approach for the entire tournament. Put the ball in play and let the game play out. The thing is, his swing to put the ball in play carried the ball well out of play. And his performance that first weekend forced teams to pitch to him differently and play him with more caution than any other player in any other lineup.
That's what makes for a Player of the Year Award (which he won) and certainly allows for consideration for the MHS honor.
His hot tournament continued the next weekend.
He went 1-for-3 with a home run and three RBI's in a win over D'Evelyn to assure the Mustangs a spot in the state championship game. He initially tried to downplay his continued hot streak in the state tournament.
"When you're playing with a lead, it's so much easier," he said. "And when you know your sticks are hot, you know you can get away with things you can't get away with in you're not hitting as well."
But throughout the entire tournament, he had swung that way. At times the Mustangs were playing from behind, but Lopez swung like he knew the sticks were hot. He finally cooled down on the final day of the tournament, but mostly because Holy Family had figured out that pitching to Lopez was a good way to lose a baseball game. The Tigers opted to take their chances with the rest of the Mustangs.
Holy Family finally handed Ponderosa a loss, but the Mustangs bounced right back to beat the Tigers 11-2 to claim its first baseball championship in program history.
Lopez finished his career at Ponderosa with a .371 batting average, seven home runs and 43 RBI's. The tragic part of his career numbers is factoring in a lost 2020 season because of the COVID-19 pandemic and a shortened senior season because of the same reason. The top baseball players in the state became very important to their team's championship ambitions over the years.
But Lopez stood out because he was a valuable piece of the lineup from Day 1 and came up in the biggest moments when the Mustangs needed a little magic. On top of that, he was also a great teammate.
After hitting a walk-off bomb against Evergreen and sparking an offensive surge against Cheyenne Mountain, the last thing Lopez wanted to do was praise himself. He immediately recognized a teammate who serving as an inspiration to each player on the field.
Luke Karel was battling leukemia and there wasn't a day during the state tournament that he wasn't talked about by his teammates and coaches.
"When we're down, we always think about Luke," Lopez said. "We start every practice saying 'Luke Strong' and we end every game saying "Luke Strong.' He's in our heart every day and we just play for him."
Karel provided the inspiration, but the team still needed action. And when it was time to step up, Lopez delivered in a more impactful way than he could've hoped.
It was truly an award-winning run at a state championship.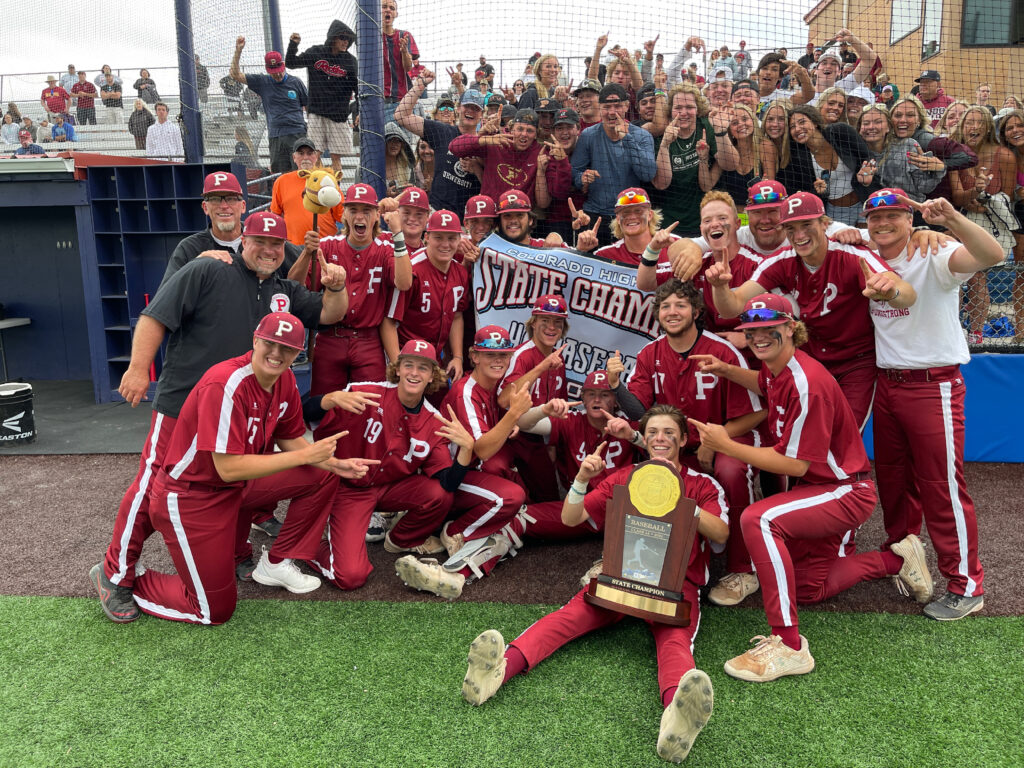 **
Finalists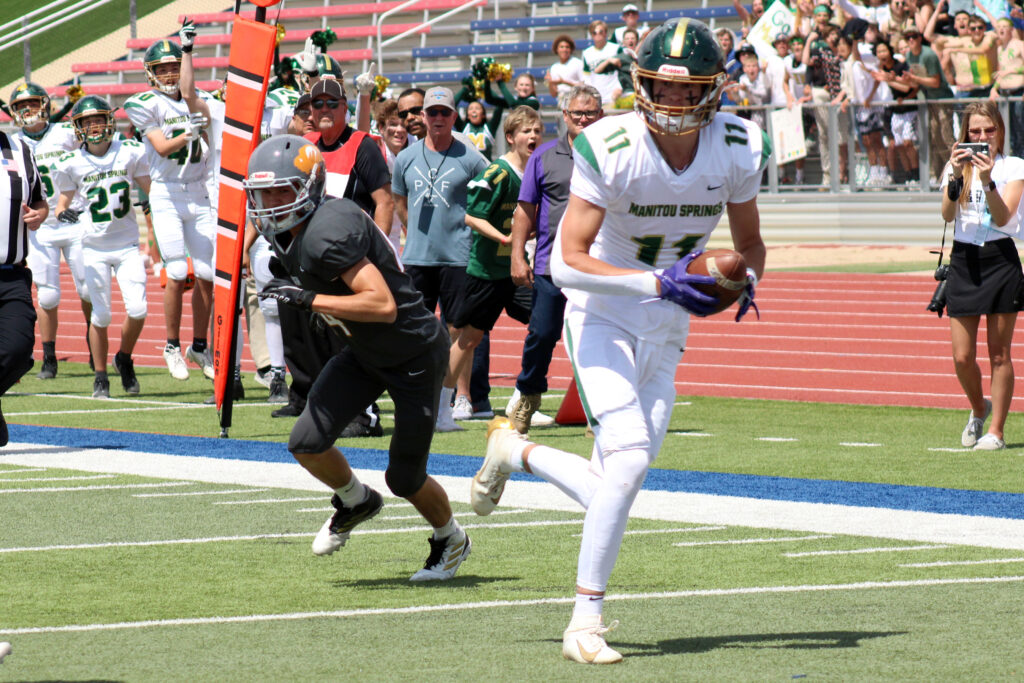 Joah Armour
Manitou Springs, boys basketball, football
Like father, like son. Joah's dad Justin is a legend in Manitou Springs. Justin led the Mustangs to a state football championship in 1990 and also got the boys basketball team into the Class 3A Final 4. Last spring, Joah matched those same feats. He was a big factor on the hardwood, scoring over 12 points per game as Manitou reached the state semifinals for the first time since Justin's team got there in 1991. Two months later, he caught eight passes for 159 yards and two touchdowns as Manitou claimed the Season C 2A football title.
**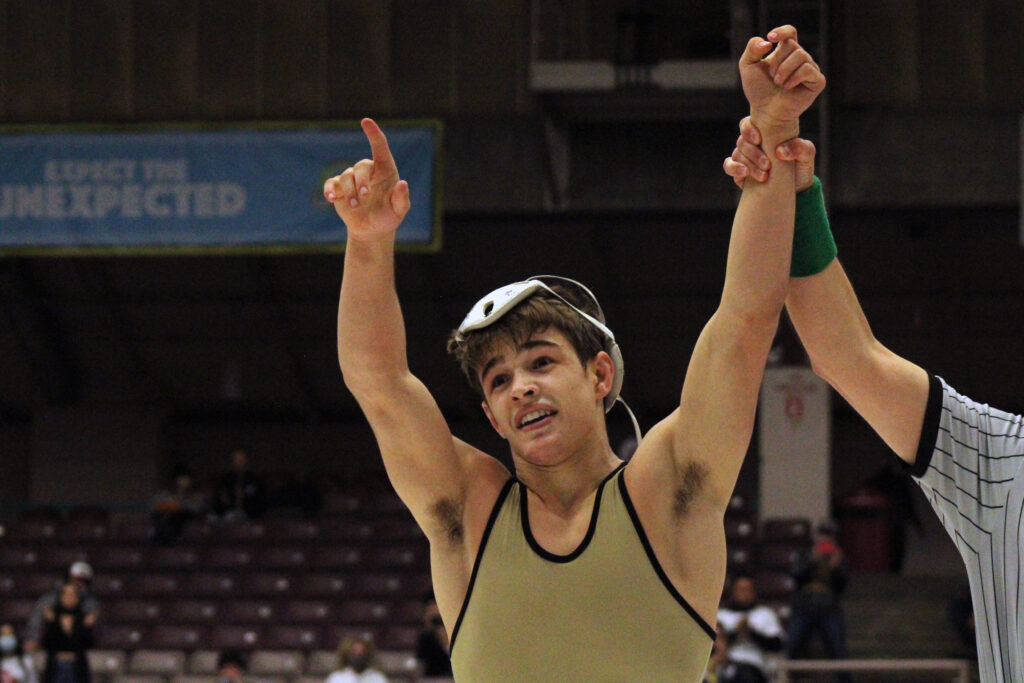 Vince Cornella
Monarch, boys wrestling
Unfortunately, Cornella was robbed of the same recognition that had been given to each of the previous four-time state wrestling champions. He didn't get to do it on the floor of Ball Arena with thousands of fans in attendance. He had to do it at the Southwest Motors Event Center in Pueblo, with just a couple hundred onlookers. COVID-19 robbed the high school kids of a lot, but it couldn't rob Cornella of wrestling's highest honor in the state, a fourth state championship.
**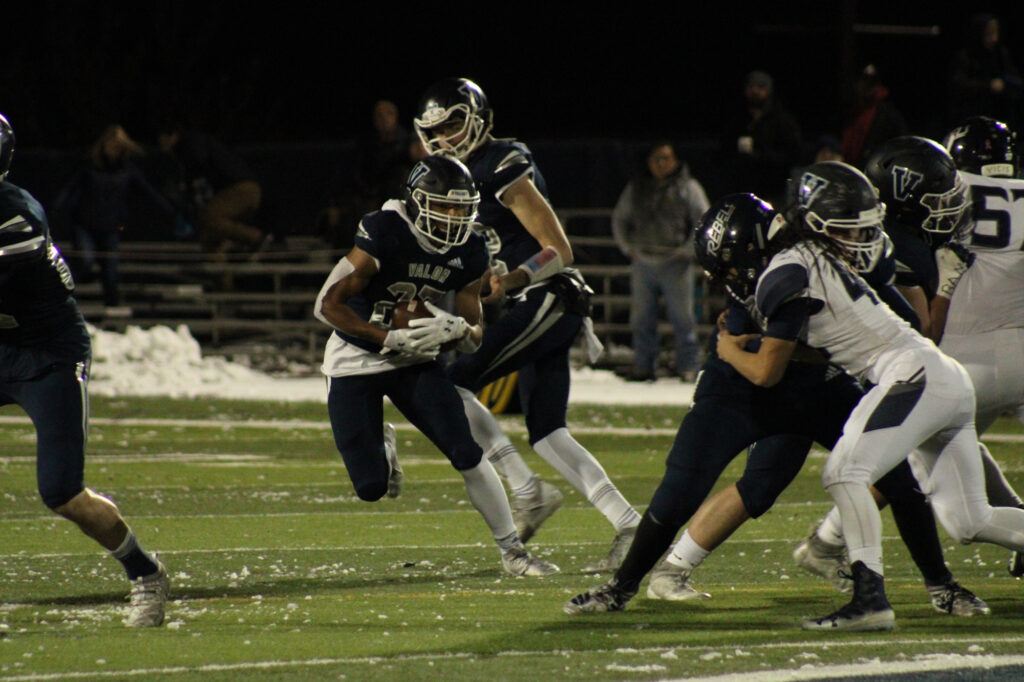 Gavin Sawchuk
Valor Christian, football
Since his freshman year with the Eagles, Gavin Sawchuk has turned heads as one of the top running backs in the state. He had himself a senior season, rushing over 2,000 yards and leading Valor to its second straight state championship game appearance. In his career, he went for over 5,500 rushing yards and 75 touchdowns. He'll get a chance to shine at the next level as he's committed to play football at the University of Oklahoma.
**
Anna Shaw
Heritage, girls swimming
Shaw turned heads at the 4A girls swim meet when she claimed the state record in the 50-meter freestyle. The record had previously been held by Regis Jesuit alum Missy Franklin. Yep, that Missy Franklin. That race gave the Eagles plenty of momentum and they eventually came away with the 4A girls swim and dive team championship in a different looking meet that was held at the Veterans Memorial Aquatic Center in Thornton.
**
Anjelina Starck
Rampart, girls volleyball
The catalyst on the floor for the Rams' run to the 5A state title. Starck finished the season with 231 kills in just 48 sets played. She was easily named the Colorado girls volleyball player of the year and committed to play collegiately at Penn State. The last Colorado Springs girl to win a state title and play volleyball at Penn State was Doherty's Haleigh Washington – and all she did after that was win an Olympic gold medal. And Starck clearly fits that same mold.
**
Riley Stewart
Cherry Creek, girls cross country
For the Cherry Creek senior, a third time isn't so much a charm as it is a habit. Stewart captured her third cross country state title this fall at the Norris-Penrose Event Center in Colorado Springs. She was named the girls cross country runner of the year by Gatorade last April in recognition of her 2020 season and could easily repeat the honor when the award is handed out again. She'll continue running in college when she heads to Stanford next fall.