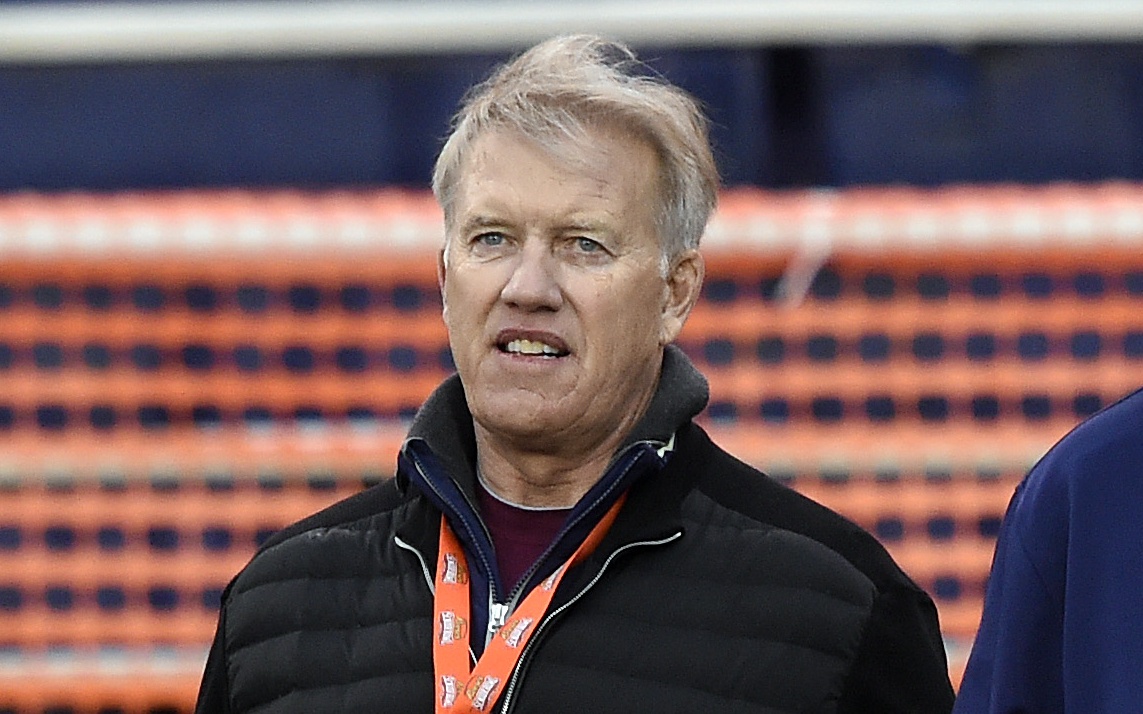 Along with a new year, a new coaching staff brings excitement back to Broncos Country.
Vic Fangio's defensive-minded coaching, to accompany Denver's talent-filled defense, is enough to get even the biggest pessimist pumped for 2019.
But, with the offseason and that new staff, the Broncos have a ton of personnel questions to answer. Will they go after a free agent quarterback in Nick Foles or Joe Flacco? What other free agents could Denver sign to fill their many voids? And what should the Broncos do with that No. 10 overall pick?
Our roundtable discusses here:
Should Denver go after Joe Flacco or Nick Foles?
Rich Kurtzman: The Broncos should absolutely try to sign Nick Foles, if and when he's not re-signed to a mutual option which would pay him $20 million in 2019 to stay in Philadelphia. At 29 years old, Foles still has plenty of prime to play, he possesses a big arm and knows what it takes to win a Super Bowl. Plus, he's a great team-player, filling in for Carson Wentz twice in 2018 alone, without complaining he's not the starter.
Zach Segars: The Broncos should avoid the free agent quarterback market like the plague. Since Case Keenum and Sam Bradford agreed to deals annually worth $18 and $20 million respectively last offseason, the value of Joe Flacco and Nick Foles skyrocketed.
Not only would the Broncos possibly have to pay them over $20 million a season, but they would also be hit by a $10 million dead cap penalty by cutting Keenum, which they would have to do to recoup cap space. If the Broncos sign a free agent quarterback, they will be devoting at least $27 million to the quarterback position, almost the same amount as Jimmy Garoppolo's record-breaking contract from last offseason. Are Flacco and Foles upgrades? Yes. Are they worth $27 million dollars and 14 percent of the cap? No freaking way.
Justin Michael: When it comes to the quarterback position, Denver is stuck between a rock and a hard place. John Elway has been honest about how the front office views Keenum as a short-term fix, but the 2019 quarterback class is sketchy at best and the free agent market is limited. Elway could opt to pursue a veteran like Flacco or Foles, both of which have won Super Bowls, but neither would bring the Broncos any closer to contention. Foles would likely be an upgrade to Keenum, but not so much better that he is worth shelling out $20 million for. And at 34 years old, Flacco has likely played his best football already. At this point, the more likely scenario is the Broncos will give Keenum an opportunity to prove himself under recently-hired offensive coordinator Rich Scangarello.
What position should the Broncos sign in free agency to fill a need?
Zach Segars: The Broncos' roster is riddled with holes, something that shouldn't be surprising considering Denver's 11-21 record over the past two seasons. The most glaring need may be at quarterback, but by not overspending in free agency, Denver will be freed up to address some of these needs. Now, rather than giving $27 million in cap space to a minor upgrade at quarterback and maybe one other starting-caliber free agent, the Broncos can add a Pro Bowl-caliber linebacker in C.J. Mosley and then either add some offensive lineman or shore up the secondary with the remaining money.
Justin Michael: There are multiple areas of need for Denver to address this spring, but filling those holes will be easier said than done. The reality is that Denver is not the same popular free agent destination that it was just three years ago. Between a public dispute over the future of the team's ownership, hiring a first-year head coach and multiple former players questioning the team's culture, the Broncos' front office is really going to have to earn its keep this March if they're going to sway top targets. With that in mind, a few players that Denver should pursue are Giants safety Landon Collins, Cowboys defensive end DeMarcus Lawrence and Raiders tight end Jared Cook.
Rich Kurtzman: Denver absolutely needs to fix their offensive line, whether it's  Keenum, Foles or another quarterback taking snaps in 2019. First, they need to re-sign Matt Paradis, then decide if Connor McGovern is the future of the right guard position. Then, they've got to go out and sign a new right tackle who can take over for Jared Veldheer, who was pedestrian-at-best in 2018. Bobby Massie of the Bears is one possibility, graded as the 29th-best tackle in 2018 by Pro Football Focus. Ja'Wuan James, formerly of Miami, is another option and likely a cheaper one, too.
With the No. 10 pick, the Denver Broncos select…
Justin Michael: If the Broncos believe in Missouri QB Drew Lock enough to use a Top-10 pick on him, drafting a quarterback seems like the obvious move. Though, a less risky decision would be solidifying the offensive line or adding depth to secondary. If the Broncos do end up pursuing a cornerback, Greedy Williams (LSU), Deandre Baker (Georgia) and Byron Murphy (Washington) are all projected to be studs at the next level and could be appealing targets for Elway. Alabama safety Deionte Thompson could also be an intriguing option as well, especially if the Broncos move on from Darian Stewart.
Rich Kurtzman: Devin White, ILB, LSU: White is the only inside linebacker who looks to be a lock in the first round of the upcoming NFL Draft. If he falls to the Broncos at No. 10, they absolutely should select him there. The junior played lights-out for the Tigers last year, with 123 combined tackles, 12 tackles for a loss, six passes defended, three sacks and three forced fumbles. Scouts compare him to Ray Lewis, which is a phenomenal possibility for the Broncos. White defends the run well, has a very high football IQ and he can defend the pass, too.
Zach Segars: I love this year's group of first-round cornerbacks, and Devin White is one of my favorite prospects in the entire draft, but I would pass on both of them to take a quarterback. It is time for the Broncos' front office to finally get a quarterback of the future. Trevor Siemian wasn't that, Keenum isn't that, and Foles nor Flacco will be it. Franchise quarterbacks are found at the top of the first round besides a few outliers. 20 of the NFL's 32 starting quarterbacks were drafted in the Top-12 picks of the draft; who knows when the Broncos will have a pick this high again?
Yes, this quarterback class isn't viewed by draftniks as "strong," but neither was 2017's class headlined by Mitchell Trubisky, Deshaun Watson and Patrick Mahomes. Two seasons into their career and all three have led their teams to the playoffs and one of them will be awarded the NFL MVP next Saturday after just his first year starting.
With so many holes to fill, the Broncos will likely be addressing the quarterback position both in free agency as well as the draft. Will they use that No. 10 pick on Lock or go with a linebacker, a player in the defensive backfield or a lineman?
One thing is for sure, with a new head coach and a new direction, these are exciting times in Denver.