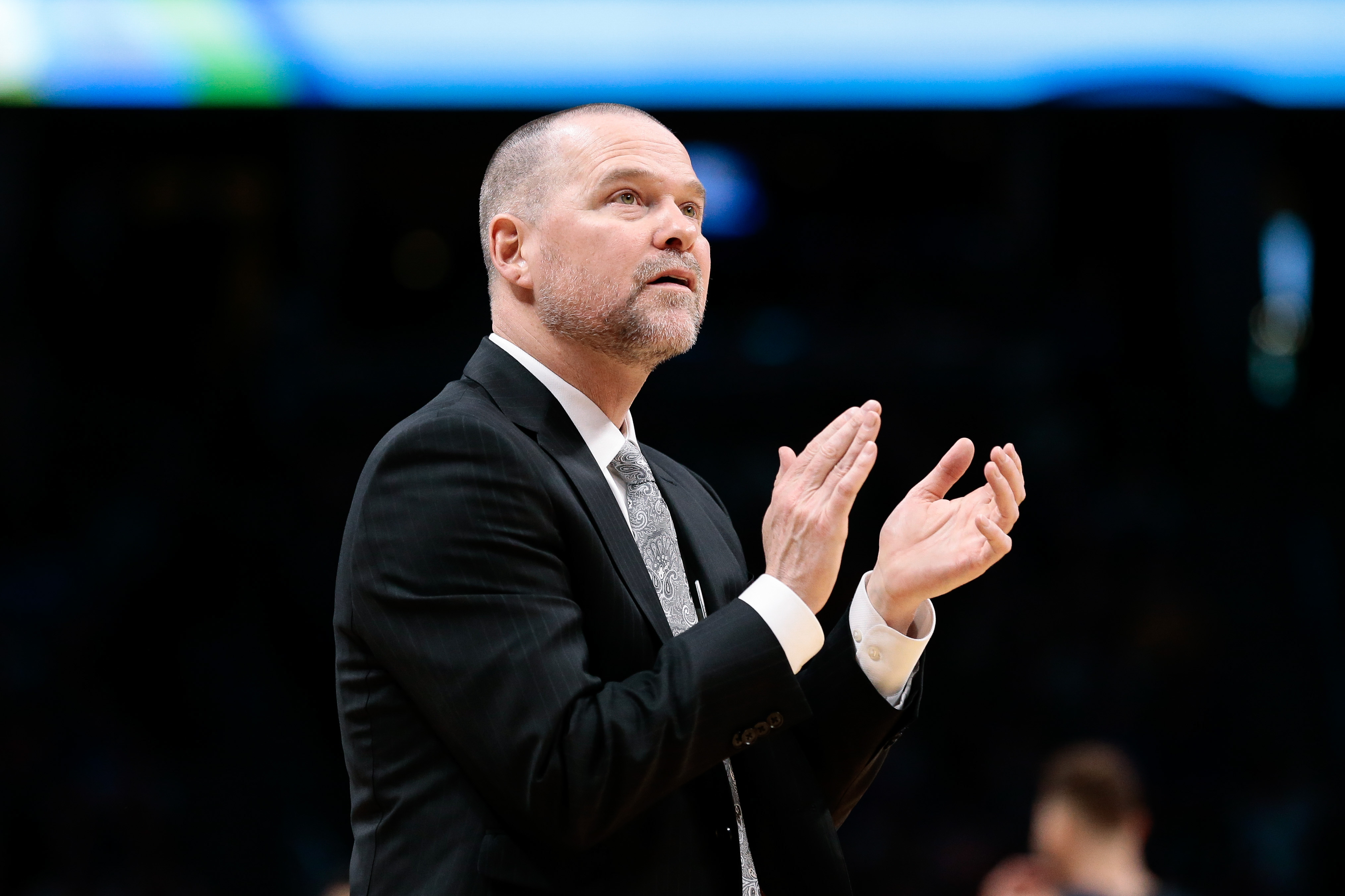 The NBA draft is less than 24 hours away so the Mile High Sports scribes gathered together for a pre-draft roundtable to answer a few questions brought up by our readers ahead of the draft.
Who stood out most in the pre-draft workouts?
Dev Johnson: The player that stood out most to me and one that is truly sticking with me is Zhaire Smith. I understand that another guard isn't the position that Denver needs to fill, but taking a look at him really got me on the Zhaire train. He's one of the best pure athletes in the draft and showed elite defensive traits as a freshman. Placing him in the rotation for defensive purposes will surely make him a player Michael Malone would have to play.
Brandon Ewing: Troy Brown. The former Oregon Duck blew me away with his leadership and how he conducted himself on and off the court. During the session where Nuggets media watched the workout, Brown was constantly cheering on others and was the loudest person in the gym. He also killed his media interview and came off as a very team first oriented type of person. Now, to the basketball side of things. Brown is a little raw and is still developing as a solid three-and-D type of player. Brown shot just 29 percent from behind the arc during his one season at Oregon and it is a part of his game that could take him to the next level. Brown's stroke looked much improved at the Nuggets workout and there is no question that he'll be able to defend at the next level. I wouldn't be surprised one bit if the Nuggets walked away with Brown on draft night in one way, shape, or form. 
Best fit in the draft for the Nuggets?
Dev Johnson: If we're talking overall, Ayton, of course. He's the best player in the draft and it's hard to say anybody else has the ceiling that he has, although Michael Porter Jr. would be an idea player as well. For players that will likely be around at 14, I'm all on drafting Miles Bridges. Although he's a tweener, he is a pretty good rebounder and is able to knock down jumpers as well. He shows the signs of being a capable defender and is very athletic. I feel that he can play as soon as next year.
Brandon Ewing: I'll go with Mikal Bridges. It was a tough choice between either him or Miles, but I think Mikal would slot right into the Nuggets' starting lineup for the next seven plus years and the team wouldn't miss a beat. 
Bridges had a breakout junior season at Villanova averaging 17.7 points and 5.3 rebounds per game. Bridges game should immediately translate to the NBA as he's a dynamic player on both ends of the floor. Bridges shot a career high 43.5 percent from deep last season and is your prototypical three-and-D type of player. Luckily for the Nuggets, they should only have to trade up a few spots if they want to acquire Bridges on Thursday night. Bridges seems destined to go to either the Knicks or Sixers with the ninth and 10th picks in the draft, so the Nuggets would potentially have to make a trade with either of those teams to acquire his services. If there is one guy I think the Nuggets should definitely take a look at trading up for on Thursday night, Mikal Bridges is it.
Who is someone for Denver to target late in the draft?
Dev Johnson: Look no further than Arnoldas Kulboka of Capo D'Orlando.
This is a joke – kinda. I mean, Denver does scout Europe as well as anybody and they do have the known reputation for drafting and stashing their second round picks — they have done it in each of the last four drafts. Kulboka is 6-foot-9  and can knock down the 3-point shot as effortlessly as anyone in the draft. He is not ready for the NBA quite yet and Denver also doesn't have room for another player on the roster, so he really only fits as a player to stash overseas for a couple years.
Brandon Ewing: The Nuggets still need to address the back up point guard position with Devin Harris being a free agent and there may be no better fit than Jevon Carter. Carter is a ferocious point guard out of West Virginia who has the ability to knock down the three-point shot and be a tenacious force on the the defensive end of the floor. The Nuggets need a floor general to run their second unit and Carter could be just the guy they're looking for. Carter could be a solid two-way contract type of guy who could the team on defense right now as well as potentially carve out a roll a couple years down the road. 
Who do the Nuggets pick at 14?
Dev Johnson: There is so much misdirection heading into the draft with Denver potentially wanting to get rid of the pick to clear salary, then them wanting to move up or down and  now it is as if no one has any idea of what they will do. I originally believed they would complete a trade that clears salary, so that is what I'm going to stick with.
Brandon Ewing: I think the Nuggets can go a lot of ways with this pick and there has already been plenty of reports of them trading up, back, or just sticking and picking at 14. In all likelihood, I think the Nuggets will select at pick 14, but I wouldn't be shocked if they tried to sneak up into the top five and grab either Luka Doncic or Jaren Jackson Jr. I'd also look out for them potentially trading up just a couple of slots to either pick number 10 or 11 and targeting either Mikal Bridges or Shai Gilgeous-Alexander. 
With trades being so hard to complete though, I think the Nuggets will stay at 14 and walk away on draft night with Miles Bridges. The way the draft might shake out makes it look like Bridges has the greatest chance of falling to the Nuggets at pick 14. A couple days ago, I went in depth into how great a fit Bridges would be with Denver and how it would be a perfect marriage with the Nuggets. If the Nuggets are able to nab either of the Bridges at 14, I think it'll make them the winners on draft night.