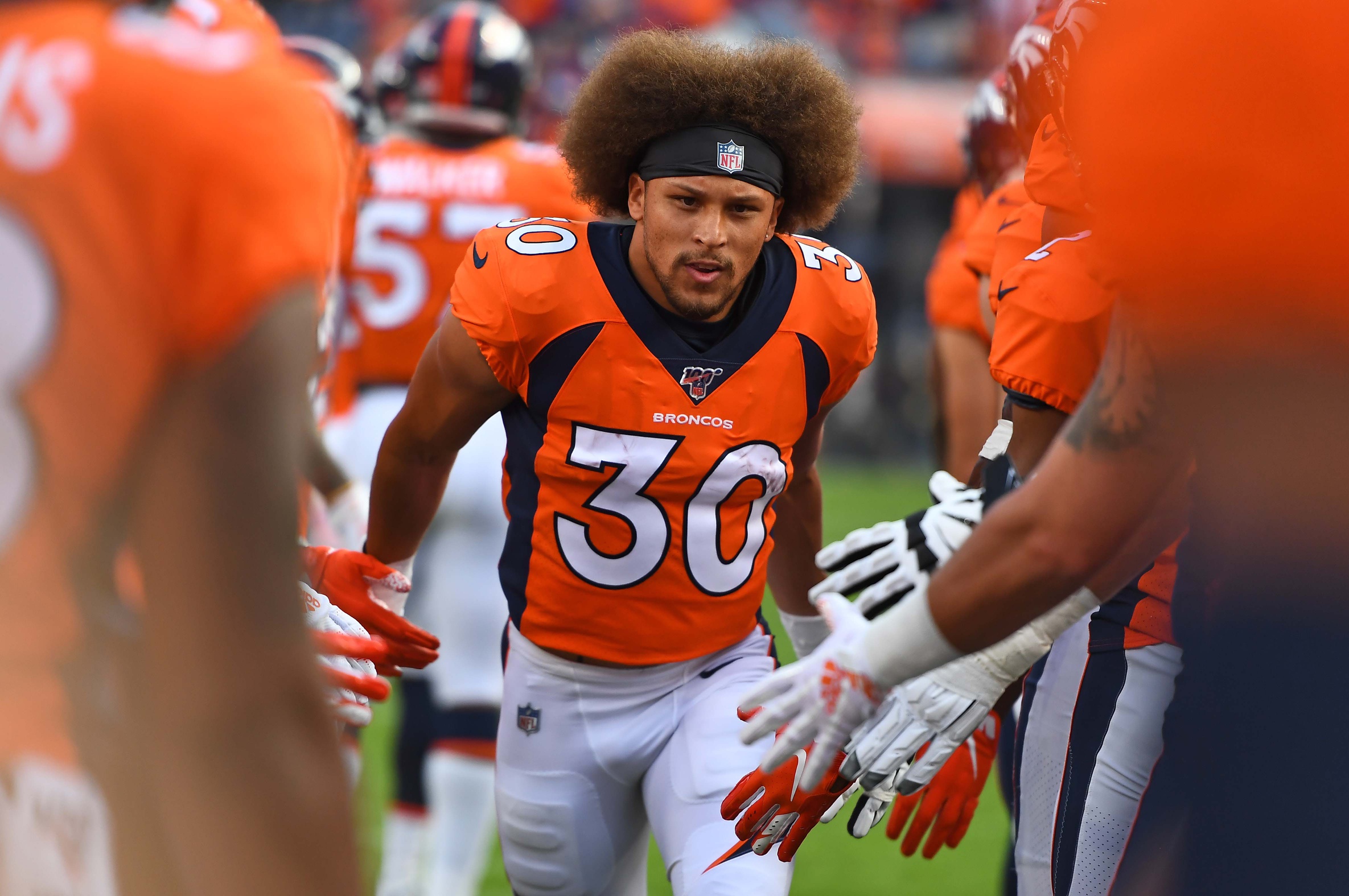 Each week, the Mile High Sports staff gives their predictions for the outcome of the Broncos' game that week. So as the season gets ready to kick off with the late game on Monday Night Football, here's what the crew expects to see.
Doug Ottewill, Editor in Chief
Monday Night's Final from Oakland: 23-13. This is the Vic Fangio/Joe Flacco coming out party. Both guys have something to prove and there's no better time or place than an opening MNF win over the hard-knock, drama-ridden Raiders. Denver's defense is good enough to hod the Antonio Brown-less Raiders to only one touchdown, and the offense is just good enough to keep Brandon McManus busy all night. Broncos win! Broncos win! Broncos win!
Sean Walsh, Weekdays 3pm-4pm
Denver 17, Oakland 13. The Raiders are a dumpster fire and Antonio Brown has made matters worse. Denver will have just enough to squeak a win out on the road.
Joe Rico, Sundays 10am-Noon
Denver 20-16 in a game that will be decided in the 4th quarter.
Rich Kurtzman, Broncos Writer and Editor
The Broncos will kick off their 2019 campaign with a win because the Raiders are an absolute circus. It's not just the Antonio Brown mess, but if you've watched Hard Knocks, you know Jon Gruden barely has a grasp on that team. He may be a motivator, but he seems to lack the ability to get his team to respect him from an authoritarian-leader standpoint. He's too friendly, jokes too much with his team to get any discipline out of them. Denver will win 13-3.
Ronnie Kohrt, Weekdays 7am-8am
Broncos win 24-14. Denver is a better team than Raiders and that'll begin to show in the second half. Denver's rushing attack hammers at the Raiders and Flacco opens up the deep ball in the second half and pulls away for the win.
Zach Segars, Broncos Writer
Broncos win 20-10. The Broncos defense will completely immobilize the Raiders' offense especially without Antonio Brown. On the other side of the ball, although the Broncos offense doesn't jump off the page, neither does the Raiders' defense.
Alex Ramirez, Sundays 10am-Noon
What was once one of the most heated rivalries in all of professional sports hasn't lived up to it's luster the past few years. Obviously both teams have struggled mightily to get back on top of the AFC West the last two seasons. But this Monday Night we start a new chapter in Broncos Country, I know it's only Week 1, but it's already a must win for the Broncos. Look for Denver to come out firing on all cylinders on offense and defense. I see Denver's "D" come up with at least two turnovers against Oakland's offense. Joe Flacco will have a huge night and so will the running game. Denver 35 Oakland 14.
Nate Lundy, Front Desk Manager
On paper, there are very few things that scare me about this Raiders team. But that might actually be the scariest thing. When you aren't sure where the scoring or "star" is on a team is often when they can surprise you. I'll take Denver for the win, 20-10. But chances are it will be a late night snoozer that has all of us wishing we had just gone to bed early.