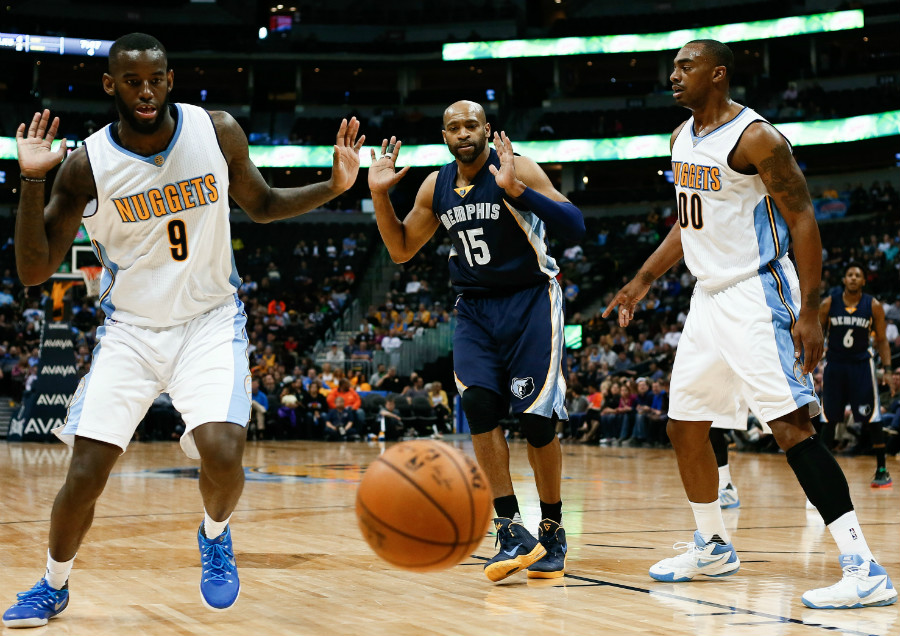 The Denver Nuggets lost to the Memphis Grizzlies in their first game of their seven-game home stand. The final score of the contest was 103-96 in favor of the bad guys.
It was clear throughout the entirety of the game that the Nuggets were in a world of hurt without Danilo Gallinari in their rotation.
Gallinari has two lateral ligament tears and a sprained medial tendon in his ankle and is out indefinitely with the injury.
One of Gallo's greatest assets is his ability to get to the foul line. The Nuggets struggled to get to the foul line in their game, managing to only shoot 10 shots from the charity stripe throughout the game.
The absence of Gallo brings more than just a lack of free throw attempts, though; it brings offensive struggles, through and through. Gallo was averaging just over 19 points per game before he went down with injury, accounting for nearly 20 percent of the team's total offense.
However, the team's struggles went far beyond the absence of Gallo. Denver turned the ball over 19 times and committed 26 fouls during the game, having no sense of urgency for the better part of the second half.
"We beat ourselves." Coach Michael Malone said after the game. "I'm just really disappointed with the effort. We started a seven-game home stand and I thought we had a lot of guys play with no energy at all. We had a complete lack of discipline, no regard for the basketball at all, and its a simple game, when you beat yourself you cant beat your opponent."
Despite their poor defense and turnovers the Nuggets grabbed more boards, scored more points in the paint, shot better from beyond the arc, and scored more points off the bench than the Grizzlies. Unfortunately, they didn't come out on top where it matters the most: the scoreboard.
The Nuggets will look to get back on track as the 11-49 Los Angeles Lakers come to town on Wednesday.
Some highlights of the game included Garry Harris's 15 points, as well as Kenneth Faried's 16 points and 11 boards.
A lowlight, you could say, is that Nuggets big man Jusuf Nurkic did not play once again, making it four straight DNP Coach's Decision for Nurk.