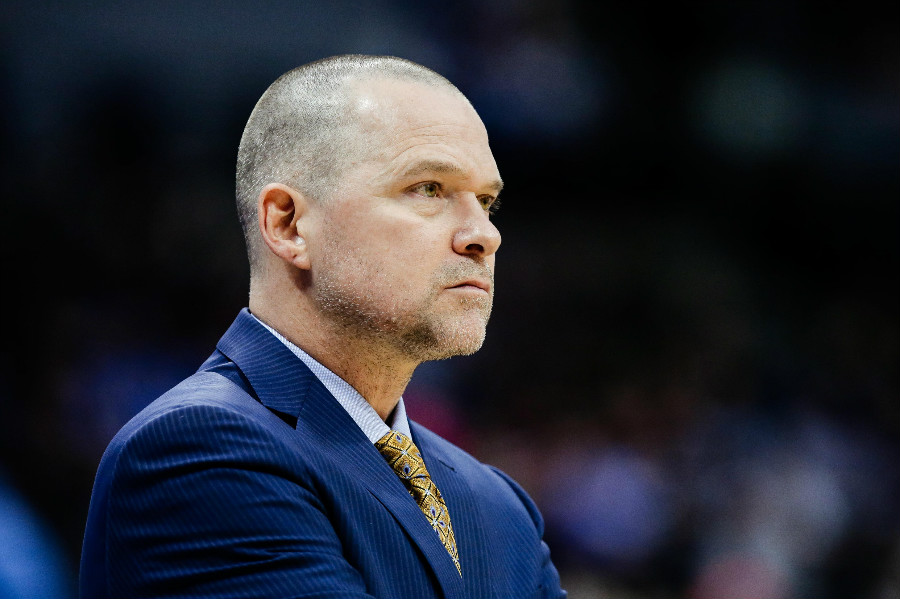 It was another sad day in the realm of Denver Nuggets basketball Tuesday night at Pepsi Center as the team once again lost on their home court.
This time it was at the hands of head coach Michael Malone's former team, the Sacramento Kings, a team Malone is winless against since taking control of the Nuggets.
The Nuggets entered the game losers of two in a row and a game out of the eight seed in the Western Conference, with a schedule that only gets harder until the team packs their bags for London for a game against the Pacers Jan. 12.
You would think that would be enough to get the team amped, right?
Wrong.
The Nuggets came out flat, failing to gain a lead after minutes into the first quarter en route to a deflating 120-113 loss.
After the game, head coach Michael Malone was honest about the state of this team.
"We have the worst defense in the NBA," Malone said after the game. "That's the bottom line. It's embarrassing how we go out there and attempt to defend every night. That's something we have to try to fix as soon as possible because it's at an all-time low right now and that is a huge concern of mine."
Defense aside, the Nuggets are a mess internally, and coach Malone unleashed the truth about his veterans following the defeat.
"It's a joke," Malone said. "Right now we have no leadership. We have no veteran leadership on this team stepping up. Don't hear anybody speaking, taking the lead … We need some leadership to shine and step up when we are struggling which we are."
The Nuggets are in a world of hurt right now, desperately searching for any way to get their mojo back. They are losers of their last three with Tuesday's loss being the pinnacle of all their frustration this season.
They are set to take on the San Antonio Spurs on Thursday, followed by the Oklahoma City Thunder before traveling halfway around the world to square off against the surging Indiana Pacers who are winners of their last three.