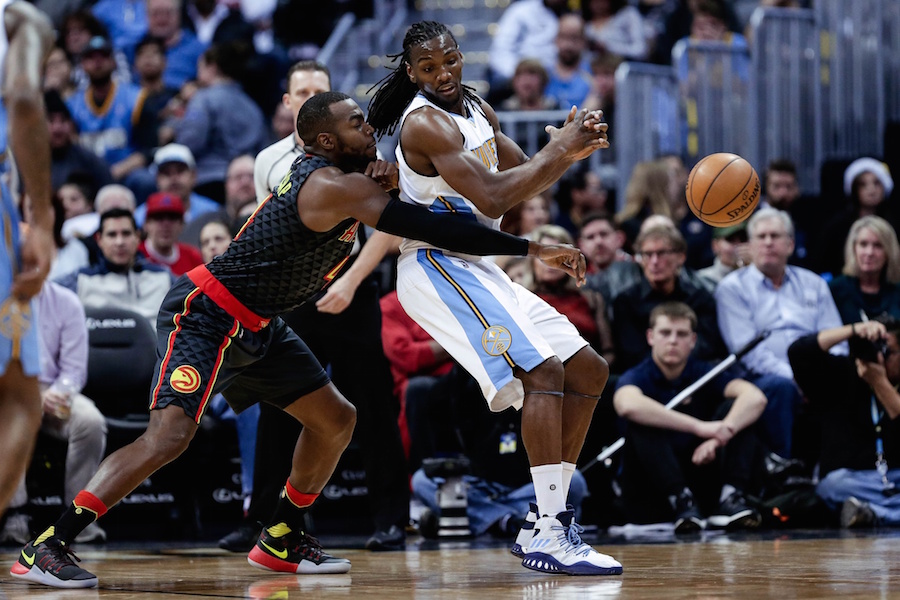 Denver Nuggets head coach Michael Malone expects four-time All-Star Paul Millsap, who is coming off one of the best seasons of his career, to show a young Nuggets team how it's done.
Eric Goodman and Les Shapiro of Afternoon Drive on Mile High Sports AM 1340 | FM 104.7 caught up with Coach Malone at Millsap's introductory press conference, where the coach spoke to the benefits of having a player with Millsap's experience and skill.
"Millsap is a guy that is still playing at a high level, he has been an All-Star for four years in a row. His message, his voice, will definitely carry the day, and as a coach when you have players that are carrying out what you're trying to preach it goes a long way."
Though the 32-year-old Millsap has been in the league for 11 years now, some could say that he is just touching his prime. The 2016-17 season was his best to date. During the regular season Millsap averaged a career-high 18 points and 3.7 assists. Having appeared in 87 career playoff games, his 24 points, 4.3 assists and 1.7 steals this year were all career postseason highs.
Denver is looking to get back to the postseason for the first time since 2013. Malone believes Millsap's experience and leadership can help them get there.
"Paul fits with the culture we're trying to create. When you have a locker room filled with so many young players," Malone said, "to add Paul, his experience and veteran leadership, it's a win-win for everybody."
Denver has had experienced veterans on the roster in recent years – Two-time NBA All-Star center Roy Hibbert, 2009 NBA All-Star point guard Jameer Nelson and recently waived guard/forward, two-time NBA Champion, Mike Miller, to name a few – but it hasn't resulted in a trip to the postseason.
For Coach Malone, defensive buy-in is the biggest difference he sees in Millsap's ability to help younger players such as Nikola Jokic, Jamal Murray and Juancho Hernangomez.
"He's a guy that's going to show all of our young players the right way to do things, to be defensive-minded, and there has to be a buy-in."
Listen to the full interview with Malone, including his thoughts on the arms race in the Western Conference, in the podcast below.
Catch Afternoon Drive with Goodman and Shapiro every weekday from 4p-6p on Mile High Sports AM 1340 | FM 104.7 or stream live any time for the best local coverage of Colorado sports from Denver's biggest sports talk lineup.
Featured Image Credit: Aniello Piro