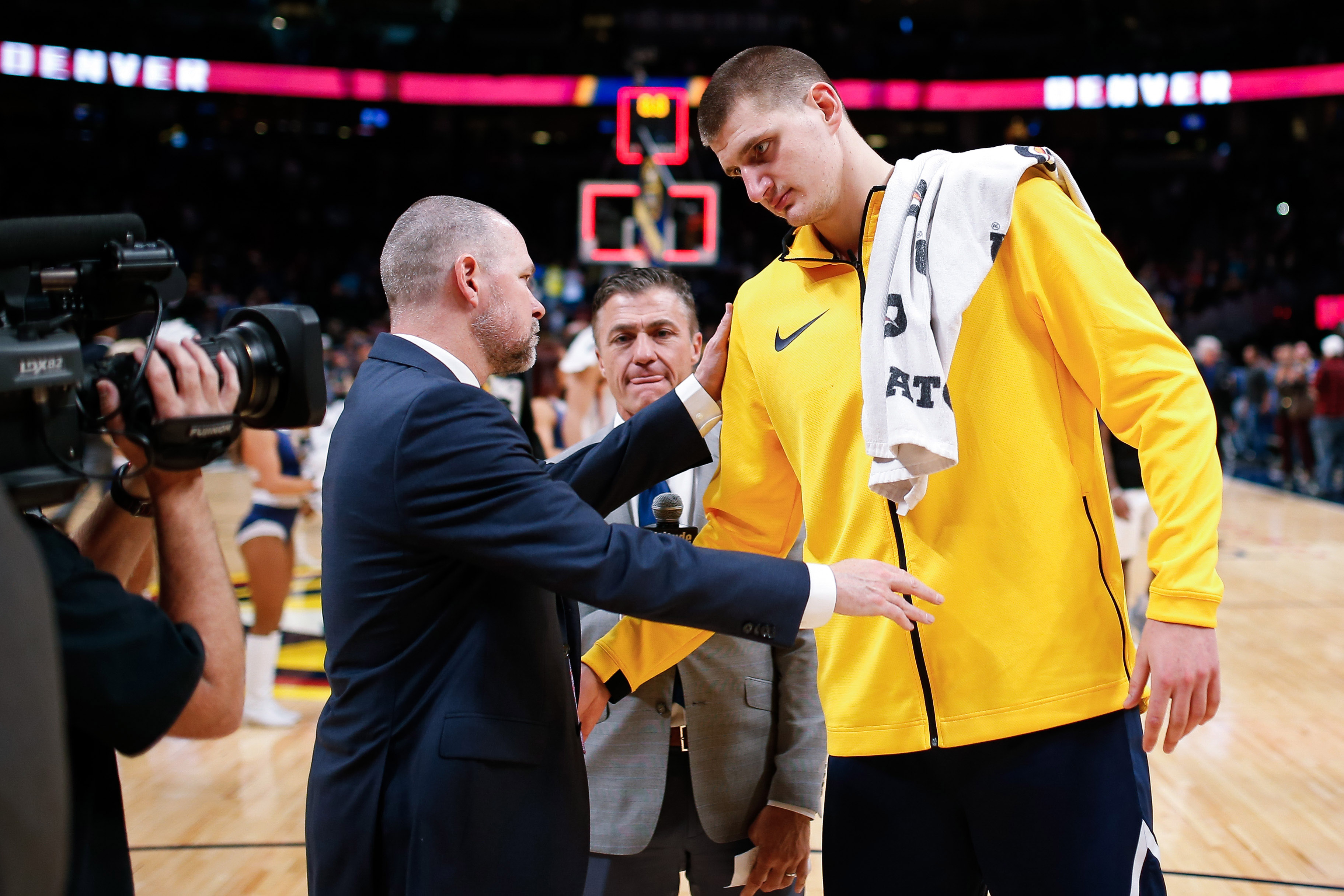 For the newest episode of the Rocky Mountain Hoops Podcast, T.J. McBride takes a look at Michael Malone's frustrations and how they relate to Nikola Jokic's first seven games.
Topics include a look why Malone was so frustrated today and if his frustration and more to do with the line of questioning or Jokic's aggression itself. Additionally, McBride spoke about  the Nuggets bench unit rounding into form, the availability of Gary Harris and Paul Millsap going forward as well as a few different narratives to watch for when the Nuggets take on the Philadelphia 76ers.
Click here — or listen below — and be sure to rate the podcast, use the comment feature to leave any feedback, and subscribe through iTunes, Spotify, or any other podcast platform.