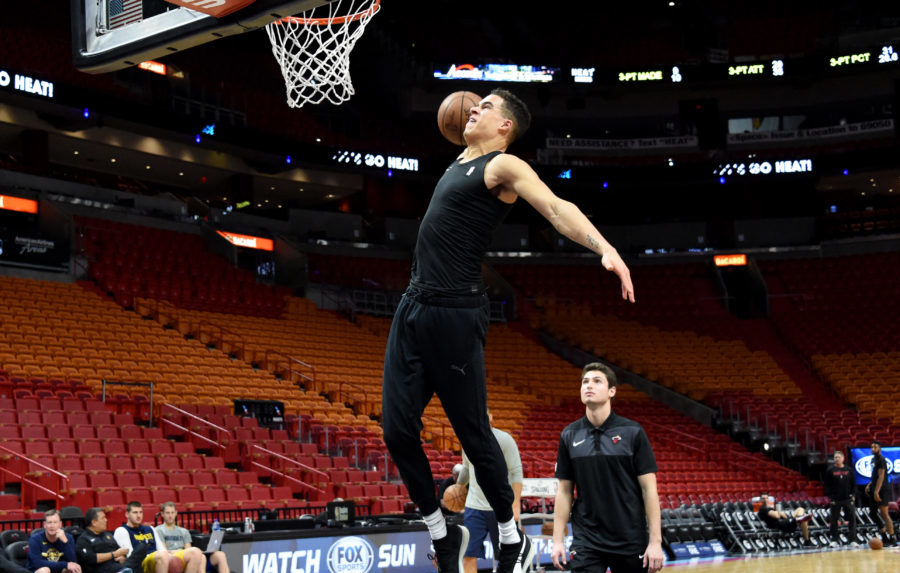 The Denver Nuggets took a flier on Michael Porter Jr. when they selected him with the 14th pick in the 2018 NBA Draft and now it looks like, after nearly two years of not playing, Porter Jr. will be healthy and ready to get live reps at Las Vegas Summer League.
Porter Jr. fell to the Nuggets on draft night after 13 other lottery teams passed on him, which left Denver with a decision to make. The concerns over Porter's health could be to blame for his draft night slide, but the Nuggets think the reward could be much greater than the risk.
"He's injured?" Nuggets president of basketball operations Tim Connelly joked after the 2018 NBA Draft. "At some point it becomes a risk-reward ratio. We think he's an elite talent. A guy with no back issues we wouldn't have the good fortune of drafting. I think you have to take a swing at guys like that to get lucky. We have some of the best trainers and doctors in the world in Denver. They're confident. I think we have a plan in place. I think we're going to be extremely patient. We're going to take the long view with everything we do with him. But, he was there certainly because of concerns with his back."
After sitting out the entire 2018-19 season while recovering from low back surgery, Porter finally looks poised to make his Nuggets debut this summer. That will come at Las Vegas Summer League, which Porter told the media on Monday that, "Yeah, I'm expecting to play in Summer League and I can't wait for that."
It has been a tough couple of years for Porter Jr. as he was forced to sit out most of his lone season at Missouri, in which he only played three games, before sitting out his entire rookie season with the Nuggets. Porter Jr. talked on Monday about how that part of the process has been difficult, but how he feels it will benefit him in the long run.
"Its been a tough couple years for me, even going back to Missouri. Just being around the NBA lifestyle, getting accustomed to the travel, how hard these guys play, the recovery. It's just been good for me and I think it'll really benefit me in the long run."
When Porter does step on the court in Las Vegas, it will finally give the Nuggets a chance to see the player they took a chance on. Porter Jr. will be 21 years old — his birthday is on June 29th — when Summer League starts on July 5th. He is still one of the Nuggets youngest players on their roster and his talent is undeniable. That is why he is itching to get back on the court.
"Really, I just want to show I'm back," Porter Jr. said on what he wants to show in Summer League. "I'm feeling good. I'm ready to play and everything is good with me."
Porter Jr. is definitely raising the excitement level around Denver as Summer League approaches. Everyone who has watched the number of highlight reel videos that have come out throughout the season is eagerly waiting for his debut. Whether it is a video of Porter Jr. throwing down a windmill dunk or just playing a pick up game, the excitement level is certainly high for the Nuggets 2018 first round pick.
"I can't wait to get back out there," Porter Jr. said. "I've got to play 5-on-5 a few times, 3-on-3 a lot, but nothing is going to compare to being out there the first time in a real game, so I can't wait."