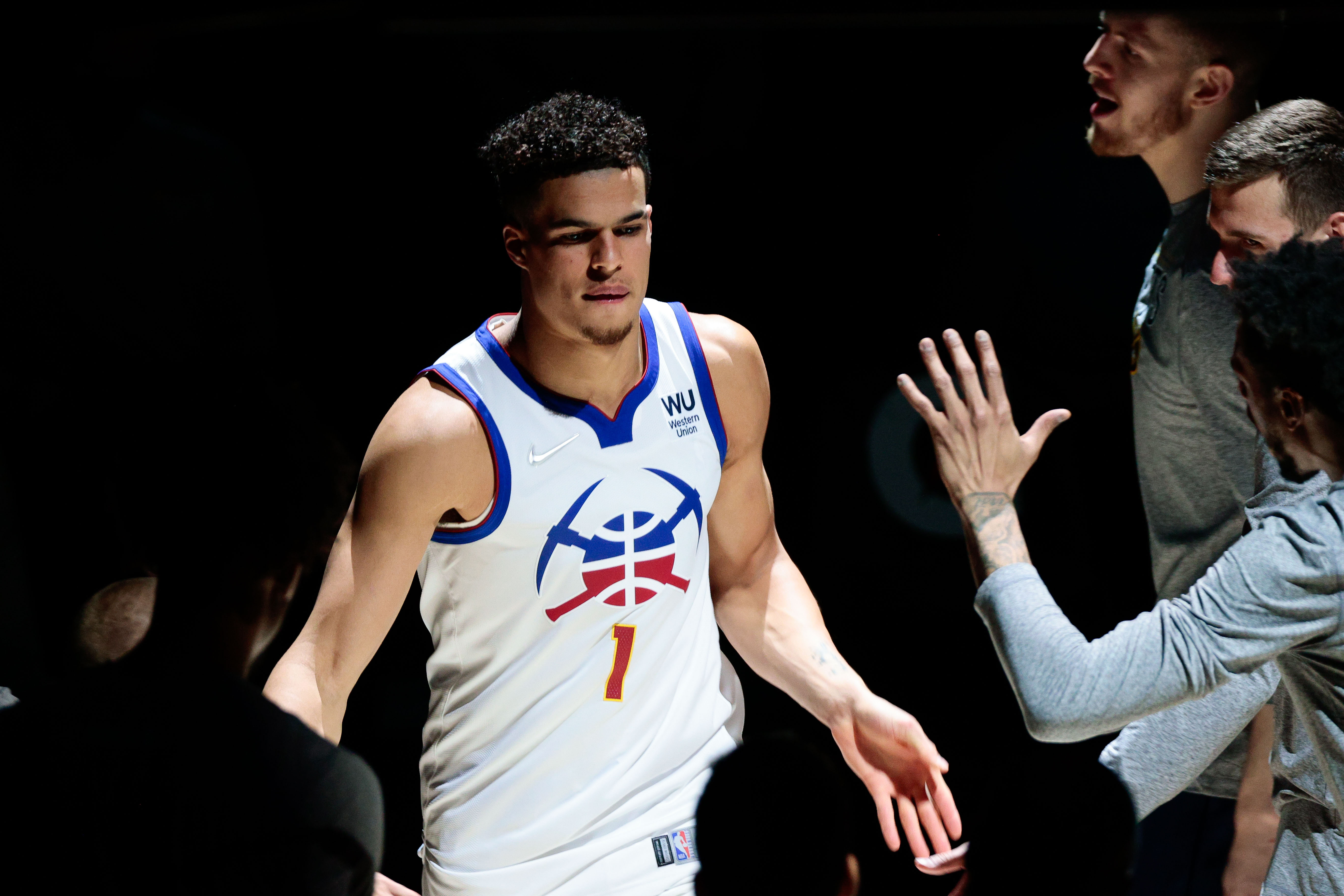 Friday's win against the Memphis Grizzlies had a little bit of sentimental value attached to it. While the Denver Nuggets managed to chalk up a W for the win column, there are some talking points regarding young buck Michael Porter Jr. that have fallen in the shadows.
Friday's game marked the 82nd career game played for Porter Jr., which means he officially has a full seasons worth of playing under his belt.
You guys how crazy is this…

Last night Michael Porter Jr finally played in his 82nd NBA game. He finally completed his first "NBA season."

— Katy Winge (@katywinge) March 13, 2021
At first glance, this notion seems rather shocking, but not unrealistic given MPJ's unusual path to the NBA. Once regarded as the top high school player in the country, Porter Jr. fell to the Nuggets on draft night and was selected by Denver with the 14th overall pick in 2018.
As a precaution, he did not see a single minute of action his rookie season and was used in spurts throughout last year and in the bubble. Still, in those spurts, it was clear and obvious about the type of player that Porter Jr. could end up becoming in the NBA. Through the first 82 games, Porter Jr. has looked like a rookie on more than one occasion, but his raw talent and potential have also shined bright.
The 22-year-old was thrown into the fire as a starter for the Nuggets this season. The body of work has been mixed, but when you factor in his time on the sideline due to COVID-19 along with a myriad of other factors, there is reason to give the youngster somewhat of a pass for his inconsistencies early on.
That said, over the last month or so, we have seen a true revitalization of Porter Jr. on the court. Following a rough outing against the Boston Celtics, Porter Jr. has flipped the switch both mentally and physically, as Winge continued to point out in a series of tweets.
On Feb 16th vs Boston he goes 0-8, finishes with 0 pts.
Since then, he's averaging about 17 ppg, 56% from the field, 48% from 3, and 9 rebounds.

Since Feb 16, there are 12 forwards in the NBA with 100+ FGA and 50+ 3PA. Three of them were All-Stars…

— Katy Winge (@katywinge) March 13, 2021
Since his dreadful performance against Boston, Porter Jr. has found new life, shooting 56% from the field and 48% from beyond the arc. His increased production paired with heightened defensive awareness has made all the difference for the Nuggets, who are in the midst of a five-game winning streak.
Porter Jr. is within striking distance of having a double-double per game, averaging 15.1 points and 7.1 rebounds per contest.
When we look at the Nuggets in the grand scheme of things, it's clear the team needs another A-type, elite-level player to pair alongside Nikola Jokic and Jamal Murray. Porter Jr. has long been thought of as that guy.
The Nuggets are in the middle of their championship window, with Jokic playing at an MVP level and Murray heating up as the season goes on. While only 22, Porter Jr. has shown he can be the final piece to the Nuggets' puzzle, and the next 82 games should serve as proof of that.