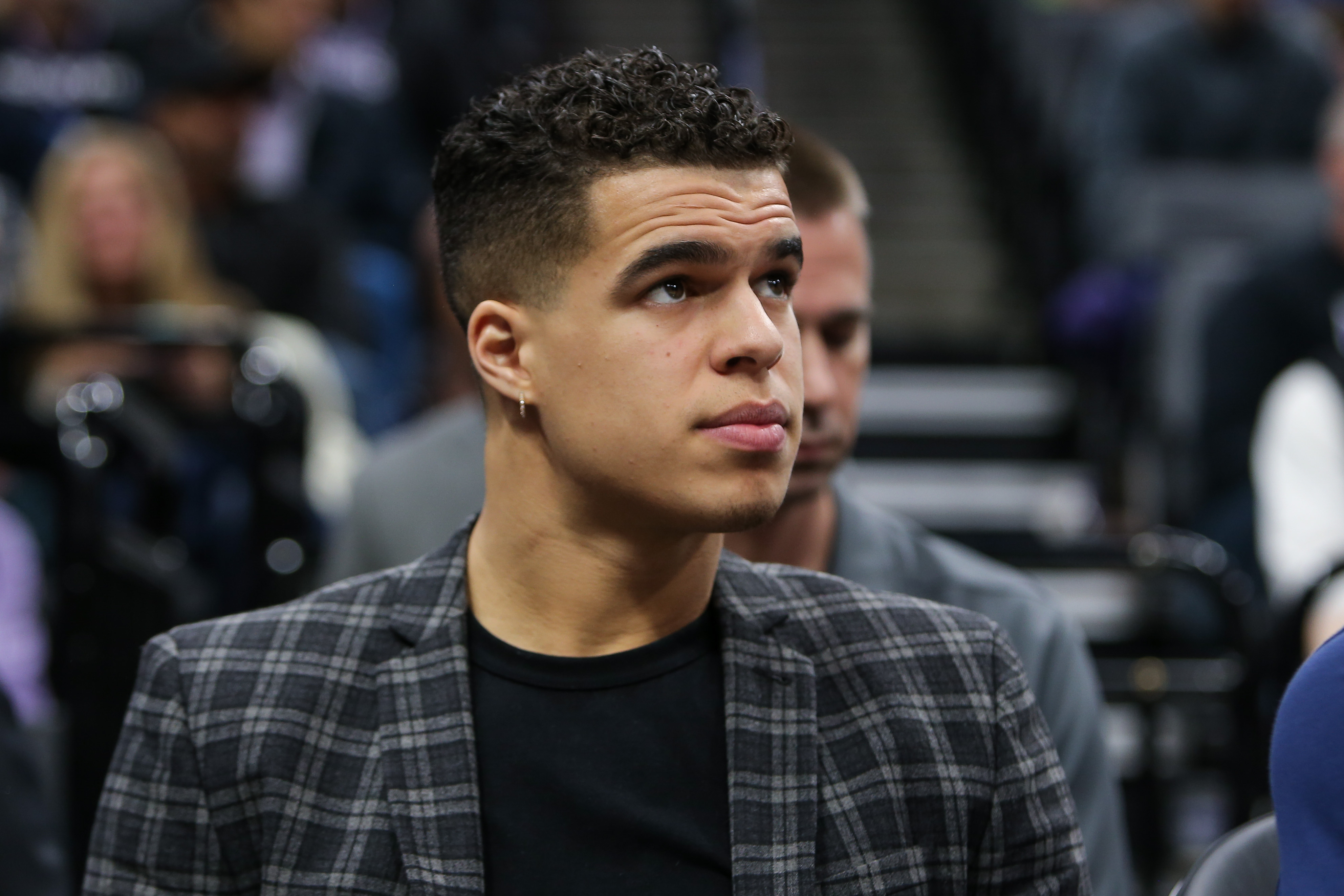 Sh*t happens.
It's an accurate and applicable sentiment. An absolute. A truth.
And if by chance you just happen to follow the Denver Nuggets, or better yet, run them, that clever little phrase calls for an amendment.
Sh*t always happens.
Sh*t has a long history of happening when it comes to the Nuggets. And sh*t pops up at seemingly the most inopportune moments. As in, just when you think the Nuggets are about to cross some sort of real or symbolic threshold, some kind of sh*t happens.
Examples:
The Nuggets are one of the most talented teams making the jump from the ABA to the NBA… then David Thompson's problems off the court stunt the team's growth.
Alex English breaks his thumb in the '85 Western Conference Finals.
LaPhonso Ellis hurts his knee just months after shocking the Sonics.
Tskitishvili.
AC throws it away in LA.
Gallo's knee explodes just before 57 wins.
Paul Millsap sits out 44. Nuggets miss the playoffs by one.
The list goes on – those are just top of mind. Sh*t has most definitely happened.
So, when the news broke over the holiday weekend that Michael Porter Jr. – a savior of sorts, a lottery pick that required only patience, the reason the Nuggets were going to take the next proverbial step – hurt his knee, thus cancelling his highly anticipated summer league debut, should anyone have been surprised?
Probably not.
Now 21 years old, Porter Jr. has already endured two back surgeries and a mysterious case of drop foot. This latest injury is considered to be "not that big of a deal" (according to him), but it will likely keep him out of most, if not all, of summer league.
Lifelong followers of the Nuggets might have seen this one from a mile away. You hate to say it, it's just such a "Nuggets kind of thing."
Porter Jr. may be fine. He may be healthy as a horse by the time October rolls around. He may be rookie of the year.
How you bettin'?
Yea. Me too.
Funny thing. The Nuggets have been betting just the opposite all along.
With every passing day, somebody in the NBA gets better – a lot of somebodies in the Western Conference, especially. Since season's end, the Lakers, Jazz, Mavericks, Clippers and even the Warriors have all become significantly better. Out East, the Bucks and Nets have done the same. And those are just the obvious improvements.
Meanwhile, back at the ranch, the Nuggets have done very little.
Again.
Sure, some paper and decimals were moved around to secure some pieces for the future, but nothing (yet) has made the Nuggets a stitch better than they were the second they were eliminated from the playoffs in May. It's been nothing but crickets in Denver.
The Nuggets are "betting on themselves."
It's a nice sentiment for a team that leapt from a non-postseason-participant to the No. 2 seed in the West in one calendar year. But it also assumes that everything and everyone around them stays stagnant, that maturity and experience is "enough" for noticeable improvement.
And Michael Porter Jr. of course.
And the health of everyone else, too.
How you bettin'? (Or did we cover that already?)
The Nuggets finished the regular season in the No. 2 position, but the playoffs proved they were realistically fourth best.
Now that a bevy of teams that finished worse than Denver last season have gotten better, while Denver has done nothing to improve, the Nuggets entering the 2020 playoffs in similar fashion seems unlikely.
Winning requires patience. And the Nuggets fortunately have an abundance of that.
But it also requires an understanding and an acceptance that sh*t happens.
In Denver, especially, that concept should be crystal clear. It should be clear enough to know that counting on a long shot, while quietly refusing to hedge the bet, is an irresponsible strategy at best.
Why?
Because sh*t happens.
That makes it an even bigger head-scratcher, even harder to understand, why, in Denver, sh*t ain't happenin'.