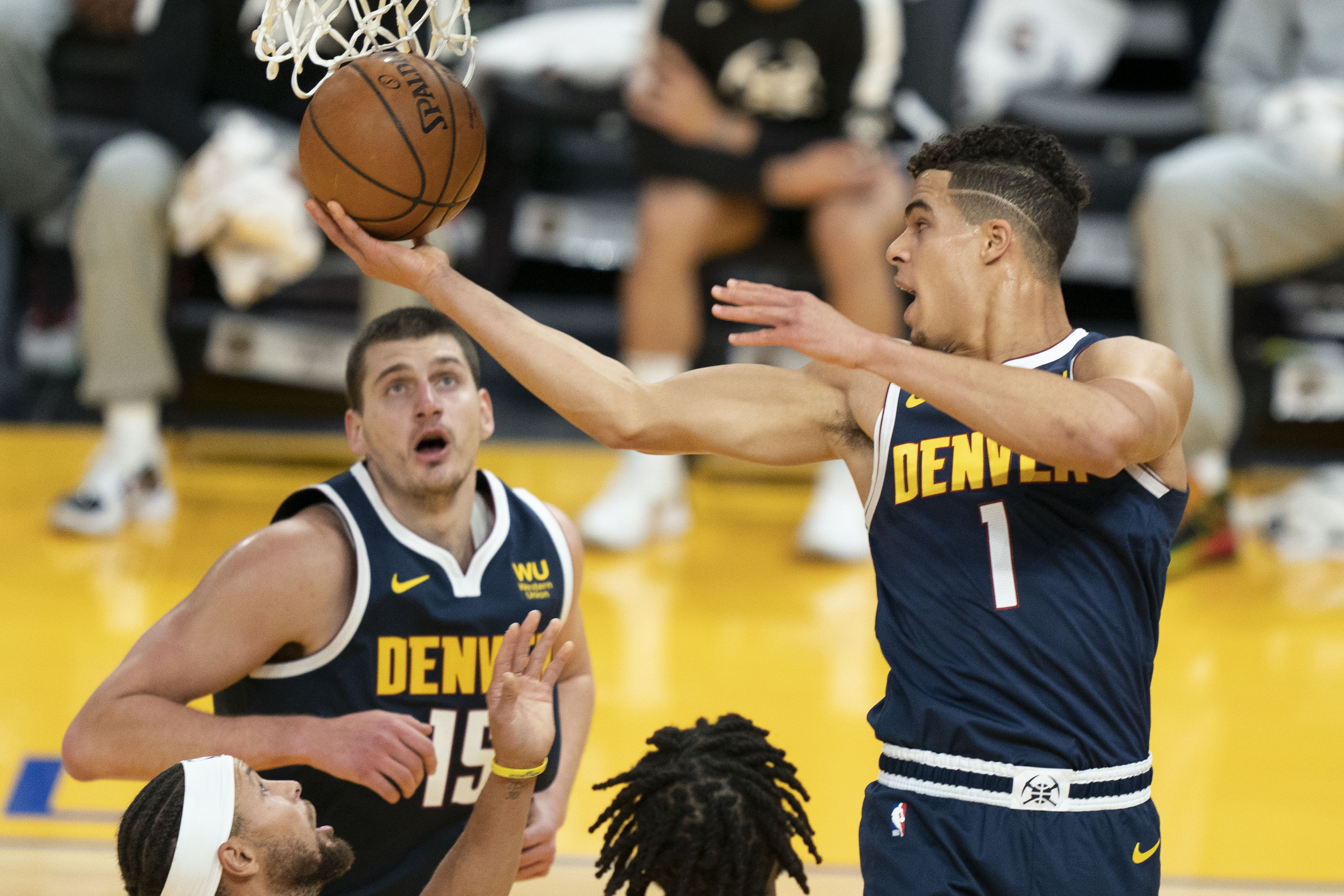 The Nuggets played about as perfect of a game as you can play and it was all with the help of Michael Porter Jr in the first half. He stepped up big with 18 points on 6 of 8 shooting from the field and 5 of 6 from long range to lead Denver to an early 13-0 start.
"He was shooting into a big basket," Michael Malone said. "But what I love about Michael is that he's becoming a complete basketball player, a young man that can stretch the floor. It's great to see him make 5 threes. His teammates are finding him. But also I think he has really grown playing without the ball."
Porter Jr finished the night scoring 20 points for his fifth 20 plus point game of the season and added 10 rebounds to record a double-double for 3 straight games. He wasn't too happy with how he was playing a few weeks ago but was able to climb out of that slump with some changes to his mindset and seeking advice from his trainer and dad. 
"I go to certain people after the game and ask them what they see," Porter Jr. said. "Just watching myself and learning from myself and just a mindset change. Like going out there and not trying to react to the game. Trying to anticipate, trying to visualize what's going to happen before it happens."
The next play, next game mentality is crucial for players to succeed in this league and that was Denver's mindset going into its game at Oklahoma City after losing a tough one against Washington. This game on Saturday night was played the Denver Nuggets way with everyone playing together and sharing the ball. They had 20 assists in the first half and finished the game scoring 55 percent from the field and 48 percent from three.
"I felt tonight was Denver Nuggets basketball," Michael Malone said. "The ball was moving, bodies were moving. We played for each other. And I talked to our team about that this morning, we had to get back to being a team that is hard to guard." 
All 5 starters finished the night in double figure scoring. Jamal Murray continued his hot streak with 26 points while Nikola Jokić had his eighth triple-double of the season with 19 points, 11 rebounds, and 13 assists. Will Barton added 15 points, 6 rebounds and 5 assists. 
Denver held things down on the defensive end as well holding Oklahoma City to 42 percent shooting from the field and 23 percent shooting from long range. Malone credits Monté Morris for his defense on Thunder's leading scorer Shai Gilgeous-Alexander, holding him to just 13 points on 5 of 11 from the field and 1 of 6 from three. 
"Your defense also starts on the ball and Monté Morris spearheaded that attack of guarding Shai Gilgeous-Alexander and keeping him out of the paint," Malone said. "Shai has been playing at a high level… and I think Monté took that challenge tonight. It started with him."
The Nuggets also saw some new faces off the bench, one in particular, PJ Dozier who hadn't played since January 25th due to a right hamstring strain. He scored 8 of his 9 points in the third quarter showcasing a little bit of everything from driving layups to three pointers. He was also active on the glass grabbing 6 rebounds in 15 minutes of play. 
The win tonight set the tone for the rest of the Nuggets' four game road trip before the All-Star break. They head to Chicago to play the Bulls on Monday and play the Bucks in Milwaukee for a back to back on Tuesday.