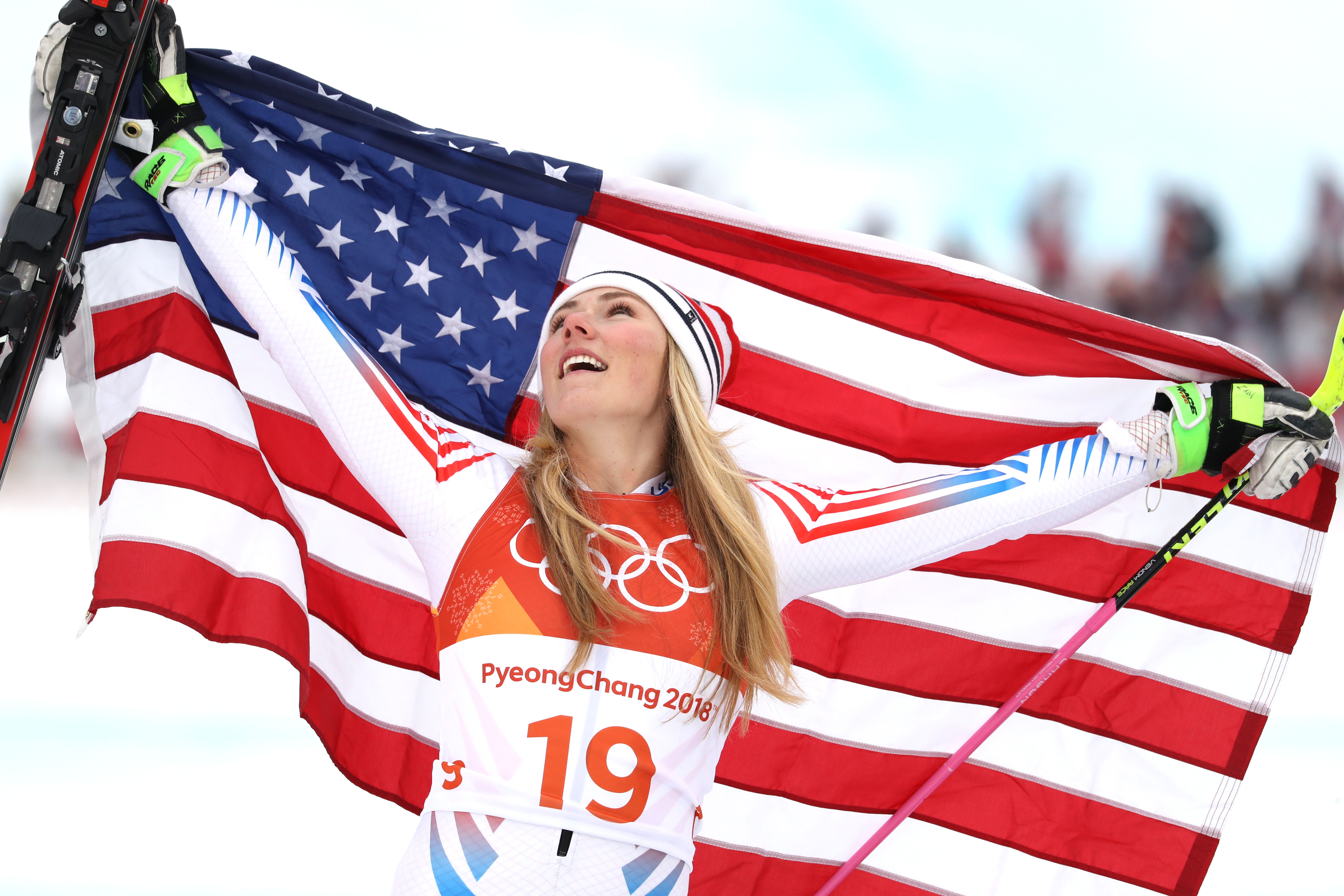 Following a successful Winter Olympics, Mikaela Shiffrin secured a first place spot in the World Cup in Ofterschwang, Germany for the second time in a row on Friday.
With five races left, Shiffrin was able to secure her championship because competitor Wendy Holdener was unable to finish in the top two, which she needed in order to maintain her chance at winning, and she ended up finishing 14th.
"That's really exciting, for sure. It's hard to explain that feeling really," Shiffrin told ESPN. "To have the overall locked in now before going to Are is pretty cool."
Shiffrin is excited to have secured her position, and she is looking forward to the season-ending World Cup finals in Are, Sweden next week. She currently holds a 603-point lead over Holdener.
"After last year when I won the overall, actually some people were saying like it's sort of fake because the other girls weren't there and there was nobody to challenge her. So, to have the overall this year locked in already before we even go to finals, it feels like confirmation for me," Shiffrin told NBC.
During the Winter Games, Shiffrin secured gold in the giant slalom and silver in the combined event, but she was unable to clinch a medal in the slalom, her strongest event. However, she is happy that she can now put all of her focus into the World Cup.
"It's been a big battle for me mentally to know exactly where my focus should be," Shiffrin told ESPN. "The best thing for me now is to have the crystal globe already locked in. I can really just enjoy the last races and not have to fight for points to win the globe."
Shiffrin is the second American female skier to win multiple overall titles behind Lindsey Vonn. This weekend, Shiffrin has the possibility to add another discipline during the penultimate slalom race.
"For sure I have a big lead," Shiffrin told NBC. "But nothing is impossible, so I am going to stay focused."
Friday's race was delayed when Tina Ronik crashed and had to be taken off of the hill from a knee injury. Shiffrin skipped the super-G and cobined in Crans-Montana, Switzerland. Vonn also skipped these events, and she will miss this weekend's technical events. She will return for the World Cup finals.
The penultimate giant slalom race of the season will air Saturday at 6:30ET on the Olympic Channel.