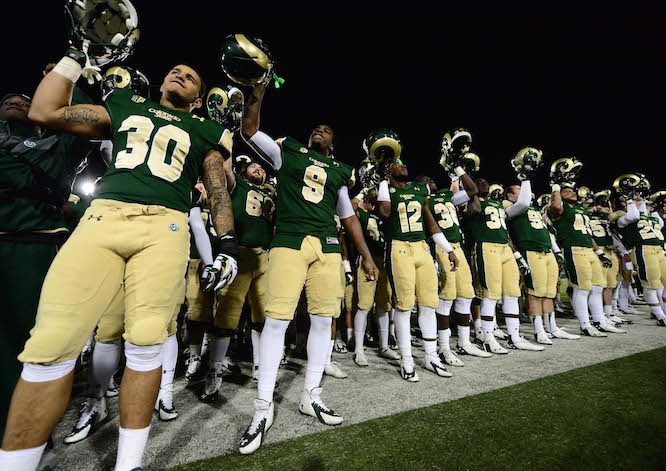 First year head coach of the Colorado State Rams Mike Bobo decided to have some fun with his players this past Friday.
Bobo learned that his players had planned a team barbecue on Friday, and he wanted to do something for desert.
Believe it or not, Bobo rented an ice cream truck and drove it onto the CSU's campus to deliver some ice cream.
Leah Knight, the assistant director of football operations at CSU, tweeted out a great video of the CSU coach in the ice cream truck.
The @CSUFootball team got a special treat for working so hard all summer at tonight's team BBQ! ?? @CoachBobo_CSU pic.twitter.com/tmvnAVSGEy

— Leah Knight (@Leah_Knight) July 25, 2015
According to ESPN.com, Bobo said, "We knew they were having a barbecue and wanted to surprise them."
When the truck pulled up to the cookout, the Rams were surprised to see their new coach pop his head out of the window and say "It's Friday. The Big Worm is here!" – a reference to the first "Friday" movie.
The early scoop on the CSU Rams football seems to be that they have a really cool coach. The players should not expect this type of treatment all the time though.
Bobo, 41, spent 14 seasons as an assistant at Georgia, his alma mater before accepting the job at CSU.
His job will not be easy as he is tasked in replacing Jim McElwain, who left to become Florida's head coach after guiding the Rams to a 10-3 record in 2014.
---
Sammy Mugharbil, a Mile high Sports intern and student at MSU-Denver contributed to this report
---