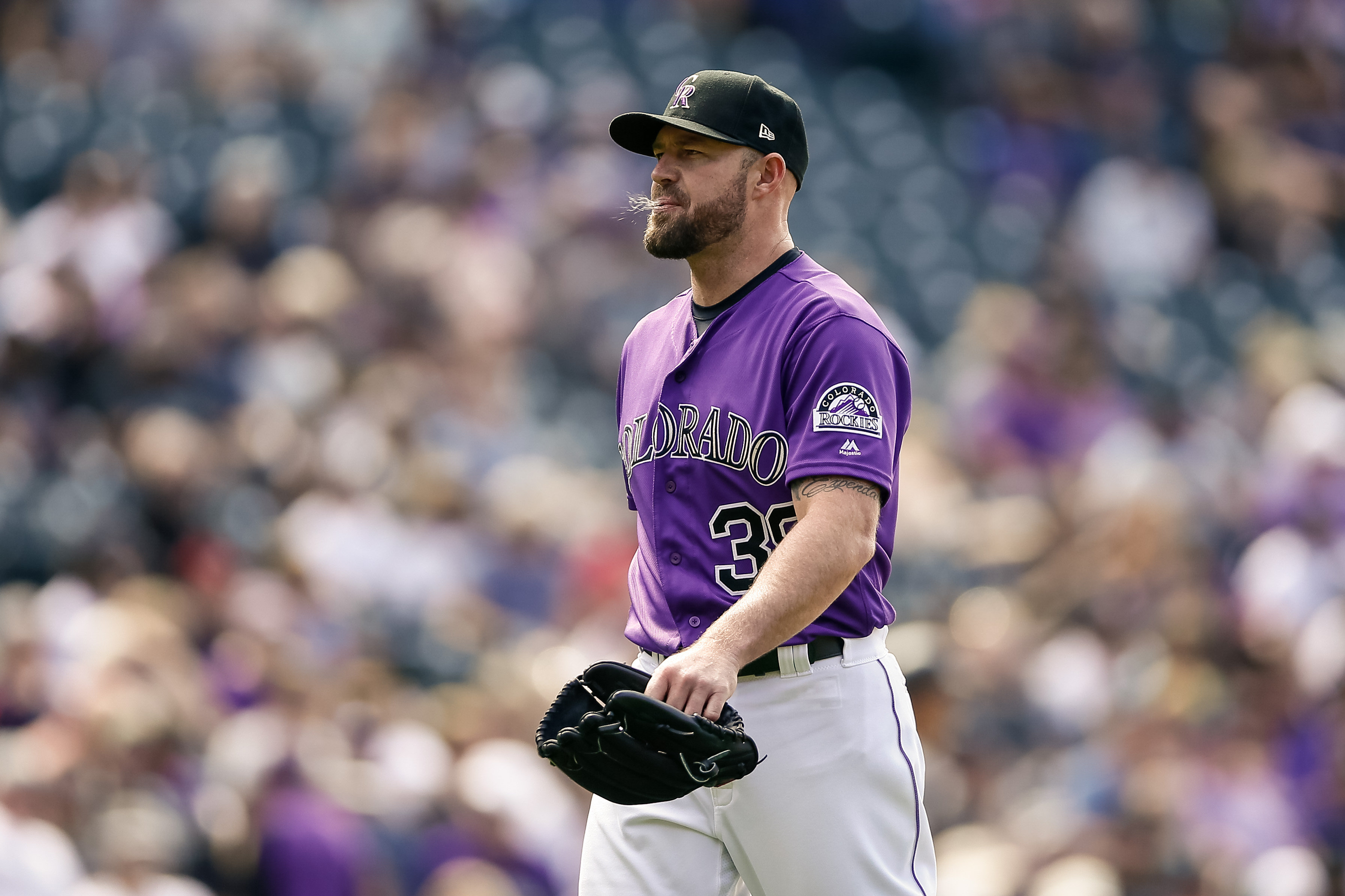 In a game as unforgiving as baseball, Mike Dunn was given plenty of chances. After one of his worst weeks as a Colorado Rockies' reliever, the veteran was designated for assignment.
This season, Dunn has once again struggled, a common trend after signing a three-year, $19 million contract with the Rockies prior to the 2017 season. In 28 appearances this year, the reliever had allowed 14 earned runs in 17.2 innings. His 7.13 earned run average actually represented an upgrade over last year's 9.00 mark.
Shoulder problems have been a leading cause for Dunn's struggles. Last season, he was relegated to the injured list as shoulder surgery ended his campaign after only 25 appearances.
The same injury that ended his season last year has returned in 2019 as he was once again sent to the 10-day injured list with shoulder inflammation. Following his return, he was given the ball once.
In his lone chance against the Padres on Friday, he allowed four earned runs and blew the biggest lead entering the final inning in franchise history.
Dunn's designation makes it two in the last month for the Rockies who recently sent Chris Rusin packing as well after a lackluster return from injury.
Though his term with the organization is not necessarily over, a trip to Triple-A Albuquerque would likely signal the end of his Rockies' major-league tenure. Dunn will become a free agent this offseason.
In his stead, the club recalled infielder Pat Valaika from the Isotopes. In 44 games with the Rockies' affiliate, he's hit .339, including a career-high 16 home runs.
The stint with the big league club will be the third of the year for the versatile fielder. In 17 games with the Rockies, he's registered just two hits in 29 at-bats. Valaika's line also includes 15 punchouts to four walks.