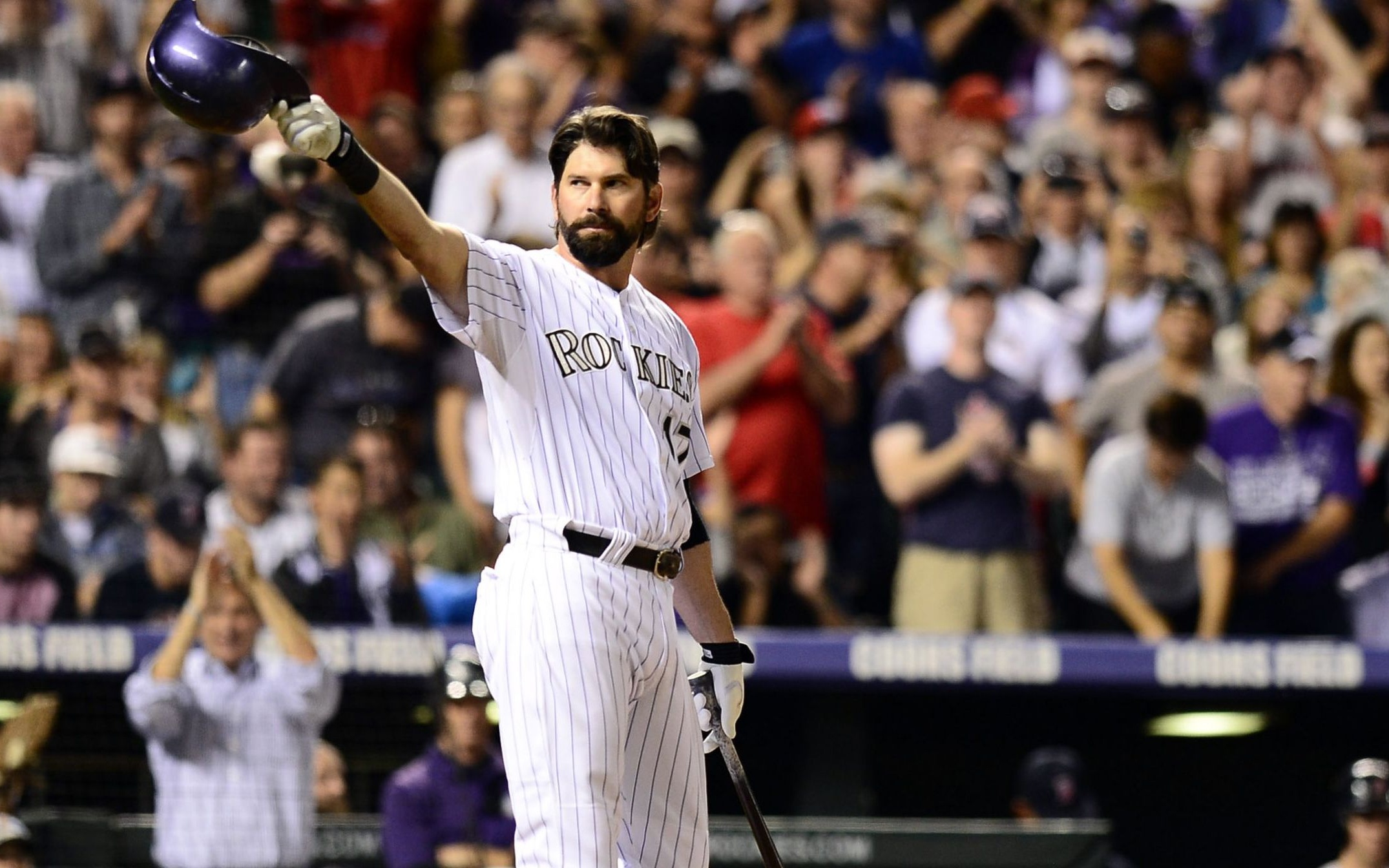 Deferred payment contracts, aren't they awesome?
Mike Hampton, who signed the biggest contract in the history of sports back in 2001 — and eight-year, $121 million deal — left the Rockies after a mere two years with the team and formally retired in 2010. And, shockingly, Colorado's been paying him this entire time.
Rockies last payment to Mike Hampton on deferred payment plan comes due Saturday

— Jon Heyman (@JonHeyman) December 12, 2018
Hampton's been getting paid $1.9 million per year plus three percent interest since 2009, which is simply insane.
The Hampton deal was the worst in Rockies franchise history for multiple reasons. First and foremost, he went a terrible 21-28 with a 5.75 ERA in the mere two seasons he played for the team. Then, Colorado traded him away and took on the contracts of Charles Johnson and Preston Williams, another $52 million worth of deals. And, when they acquired him in a deal with the Mets, the Rockies sent away the draft pick which turned into David Wright.
But, maybe the worst part of it all is the fact that Colorado paid him for the 2001-05 seasons, and 2009 as well, and has been paying him annually for years.
Finally, for the Rockies, one of the worst contracts in the history of the MLB comes to an end this Saturday.
But, Hampton's not the only person the Rockies wrote up a deferred contract for.
In 2010, Todd Helton signed a two-year contract extension and deferred $13.1 million, saving the team money in the short-term while guaranteeing himself huge paydays for many years to come. From 2014-2023, the Rockies have paid him — and will continue to pay him — $1.3 million annually, with an added 3 percent interest, too.
That deal clearly helped Colorado, spacing out the "Todd Father's" payments over a decade, and the Rockies were able to re-sign Carlos Gonzalez as well as Jorge De La Rosa in 2011.
Deferred payment contracts aren't that uncommon, and they stretch across the four major sports. But, it's still somewhat shocking how long players can be paid after they retire, and giant sums of money, too.
And, it must be noted that Dan O'Dowd's deal with Hampton was listed as one of the "25 biggest franchise-killing contracts" in MLB history by one writer.
The Rockies have gone from bottom-third in MLB payroll to middle of the pack as of late, with superstar Nolan Arenado becoming a free agent in 2019. While the Hampton deal — as well as Troy Tulowitzki's, Gonzalez's and other blunders — were done under O'Dowd, the Rockies and Jeff Bridich have to make sure to get the next blockbuster deal done correctly.
Or, they'll suffer the fate of continuing to be one of the worst-run teams in baseball in terms of their contracts signed.