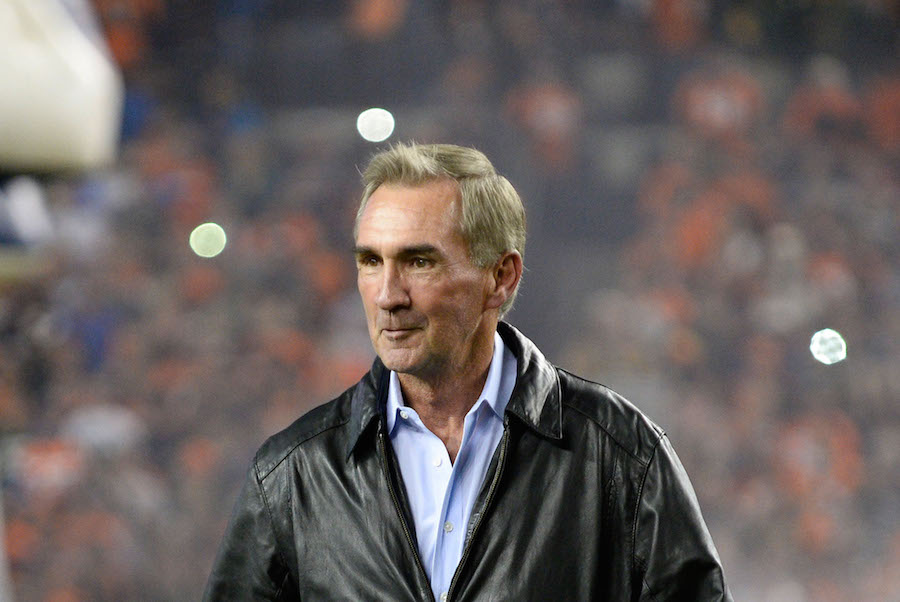 With Donald Trump scheduled to visit Colorado on Friday for the Western Conservative Summit, former Denver Broncos head coach Mike Shanahan, along with Pete Coors of the Coors Brewing Company, plan to host a fundraiser for the Republican presidential candidate.
Only the state's elite will likely be able to attend, though, as it will cost at least $10,000 per couple to attend the event, according to Mark Matthews of The Denver Post. If you'd like a VIP meeting with Trump, that'll cost you an additional $40,000.
The event will be held at Shanahan's Denver home and is aimed at helping Trump close the gaping chasm between his and democratic nominee Hillary Clinton's fundraising efforts. According to the most-recent reports, Trump's campaign has just $1.3 million cash on hand, while Clinton has $42.5 million.
Likewise, Trump is looking to make up some serious ground in the battleground state of Colorado, where he was soundly defeated by Ted Cruz in the Republican primary.