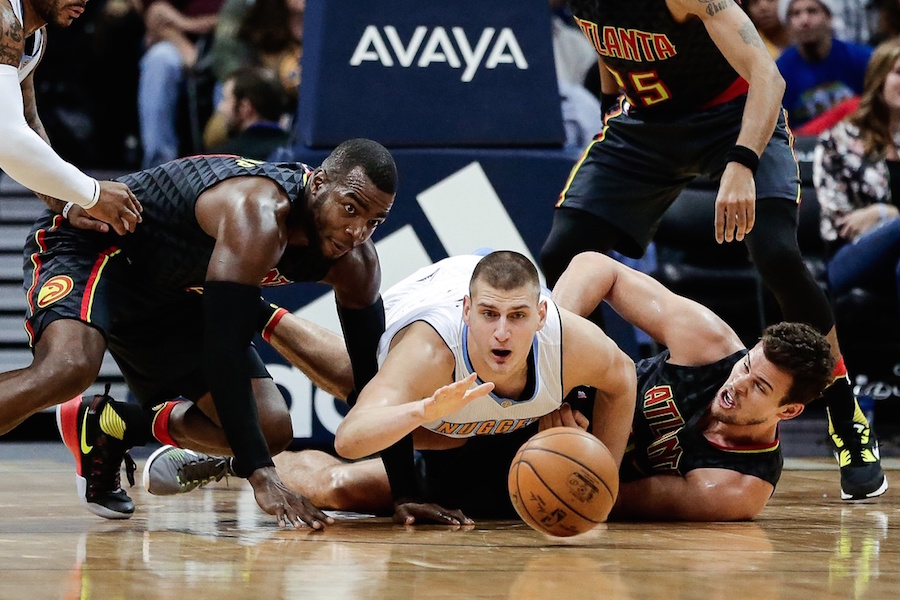 Despite the buzz surrounding four-time All-Star Paul Millsap joining the Nuggets for this upcoming season, Nick Kosmider, Nuggets beat writer for the Denver Post, believes that the real difference-makers for the future are already on the roster.
Kosmider joined Gil Whiteley and Mark Jackson to discuss his thoughts on the Nuggets and what it will take for Denver to contend in a highly competitive Western Conference.
"The ultimate inditement of how well this team [does], is dependent upon how well guys like Nikola Jokic, Gary Harris, Jamal Murray, Juancho Hernangomez, even Emmanuel Mudiay if he's around, continue to progress and grow. That will be the mark on whether they can become a team that actually contends. It's within the pieces they already have."
That group helped make Denver one of the top offensive teams in the league in 2016-17, averaging 111.7 points per game last year – good for third-best in the NBA. Defense, however, was a weak point. The Nuggets surrendered 111.2 points per game to their opponents, ranking 27th out of 30 teams.
Kosmider thinks Millsap, named to the all-defensive second team in 2016, will lift the Nuggets defensively but it is still on others to do their part.
"Millsap should help, but the players have to individually develop and then the coaching staff have to take a hard look at the schemes that they put out there defensively and see what they can do schematically to help guys out a little bit."
Listen to the full conversation with Kosmider, including his takeaways from the Nuggets' Las Vegas Summer League performance, in the podcast below.
Catch Gil Whiteley every weekday from 11a-12p on Mile High Sports AM 1340 | FM 104.7 or stream live any time for the best local coverage of Colorado sports from Denver's biggest sports talk lineup.