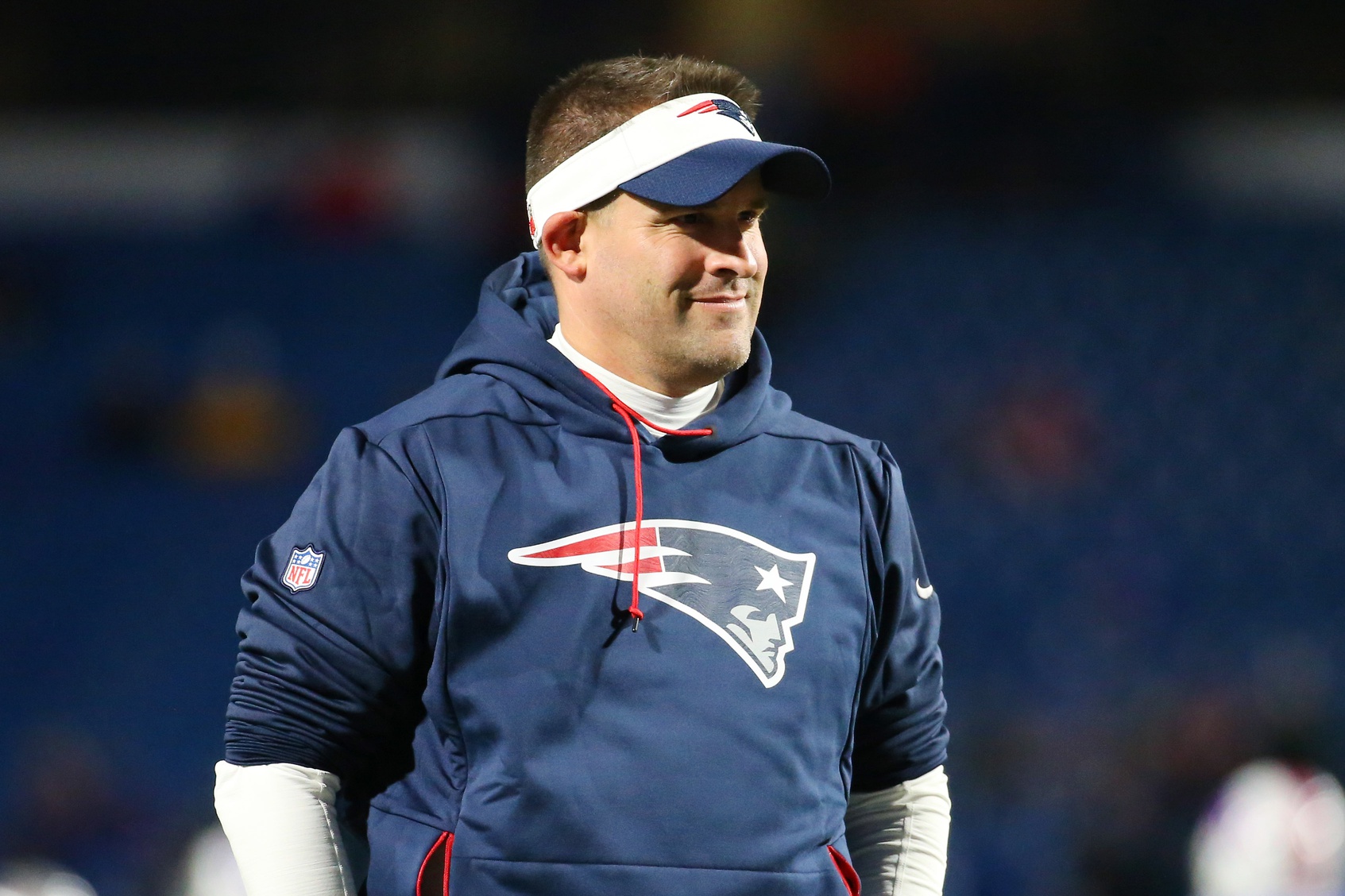 A week or so ago, Denver's favorite son told the city he put on the map that he'd spent some time looking in the mirror. This admission came on the heels of the news that he'd be letting go of Broncos head coach Vance Joseph. It was a popular decision, but also one that meant John Elway had made a mistake by hiring Joseph in the first place.
"The first guy I look at is the guy in the mirror, and that's me," Elway said.
When that happens, do you suppose the Duke asks the most famous of all questions one might pose to a mirror?
Mirror, mirror, on the wall, who's the fairest of them all?
The Evil Queen was once given an answer that didn't sit well. If Elway and his mirror are being honest with each other, there's an equally unpopular answer awaiting.
You, Mr. or Mrs. Broncos Fan, won't like the answer. And neither does John Elway.
But perhaps he should at least consider it.
Who's the fairest of them all?
Ready for this?
Josh. McDaniels.
In the time since Elway publicly took ownership of the little mess that is the Broncos coaching situation, he's interviewed former Colts head coach and local favorite Chuck Pagano. He's spoken to Steelers offensive line coach Mike Munchak, former Nebraska Husker quarterback and current Rams quarterbacks coach Zac Taylor, Pats defensive coordinator Brian Flores and Bears defensive coordinator Vic Fangio.
McDaniels' name has never been publicly linked to a possible interview for the Broncos head coaching vacancy.
Regardless of what a Denver thinks of McDaniels – which isn't much based on his first tour of duty with the Broncos back in 2009 and 2010 – the general consensus is that nowadays McDaniels is the most desirable (see "fairest") available NFL head coaching candidate. The Packers sure think he'd be a nice pairing with Aaron Rodgers. The Browns likely believe McDaniels would be a great choice to lead their bevy of young talent highlighted by Baker Mayfield. The Colts felt so good about McDaniels last year that he actually was their head coach for a very, very brief stint –so short he never even set up his office in Indy.
Whatever it is that you think of McDaniels, most around the NFL would likely disagree. Like it or not, McDaniels will be considered the hire of the offseason no matter which teams winds up with him.
Remember when the head coaching job for the Denver Broncos was one of the best in all of sports? Would McDaniels not consider Denver in a million years? Does he look at the Broncos bare cupboard and think, "Thanks but no thanks"? Or is John Elway genuinely not interested in included the league's top coaching candidate in his search? Has Denver been there and done that, and, well, that's the end of that?
If you could somehow nab the very best coach on the market, wouldn't it be worth letting bygones be bygones? Things are dire in Denver, you know.
While any or all of the coaches brought in by Elway could possibly be fine head coaches, only Pagano has held a recent head coaching position; that was as Indy's coach from 2012-17, where he went 53-43 in the regular season, and 3-3 in the postseason. Munchak coached Tennessee, had a short tenure from 2011-13, and turned in a record of 22-26 with no playoff appearances. By and large, though – and as a matter of opinion – the Broncos' list of head coaching candidates inspires a nap more than the imagination. With the exception of Taylor, it certainly doesn't fall in line with the trend of young, offensive-minded head coaches.
Pair this vanilla list with the often-floated notion that no matter who comes in as the head coach, it could be Gary Kubiak who will be the Broncos offensive coordinator in 2019, and it feels like a conservative hiring process at best, boring or incomplete at worst. It's anything but creative or innovative. With all due respect to Kubiak, a great man and great coach, the offenses he ran with Peyton Manning, Trevor Siemian and others, and the one he consulted for Bill Musgrave this season, looked nothing like the high-flying modern NFL. Unless dark horse Zac Taylor somehow (and unlikely) emerges from Elway's hiring process, there's no "Sean McVay" on the Broncos list.
When McDaniels was originally hired by the Broncos, he was McVay. In an odd sort of way, Denver was ahead of its time bringing him in the first time. McDaniels was young, confident and creative, but, he wasn't ready to be a head coach.
Is he now?
At the very least, it seems like a question John Elway should ask him.
In person.