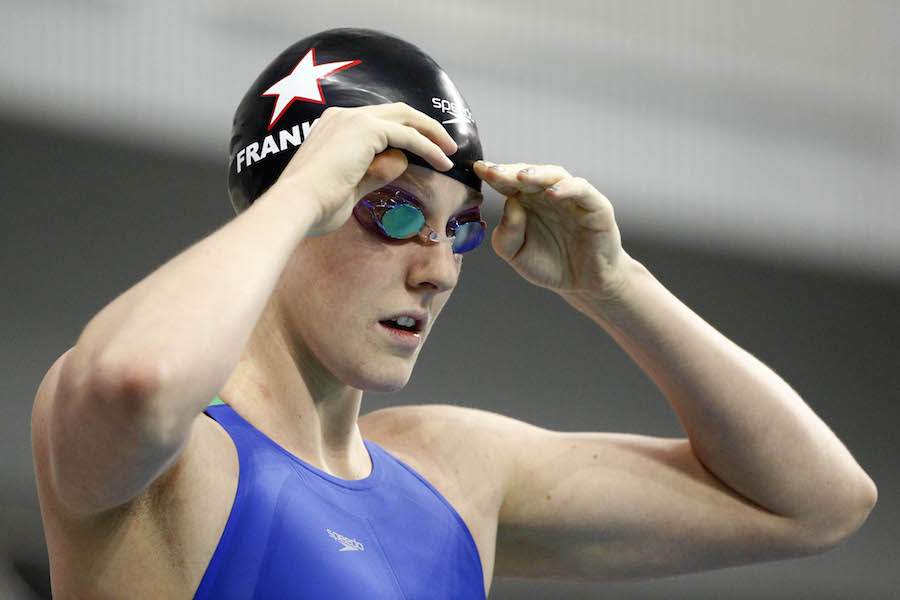 Colorado swimming sensation Missy Franklin has already been dealt a major blow to repeating her dominance in the 2012 Olympic Games where she won four gold medals and a bronze medal.
In London, Franklin won gold in the 100-meter backstroke, 200-meter backstroke, 4×200-meter freestyle, 4×100-meter medley, and won bronze in the 4×100-meter freestyle.
It seemed qualifying for the team four years ago went pretty smoothly, but the road to Rio for Missy is proving to be a little more challenging. After a disappointing result in the 100-meter backstroke, she now has just three more individual events to qualify for the U.S. team.
David Hurlbut and Kyle Berry discussed Missy's struggle to qualify for the Olympic team The Morning Huddle on Mile High Sports AM 1340 | FM 104.7.
Berry was struggling to find an explanation for the 21-year-old's struggles in an event she's historically dominated.
"It sounds like that 14 minute break wasn't long enough even for elite athletes, just that turnaround" David responds, referring to the short turnaround Franklin had between races.

At the U.S. Olympic Team Swimming Trials in Omaha, Nebraska, after she qualified for the finals of the 200-meter freestyle she had a 14 minute break and than had to swim the 100-meter backstroke.
Unfortunately, she finished seventh in the race and will not be able to swim in this event in Rio.
Missy now has three more individual chances to make the Olympic squad for Rio in the 200-meter freestyle, 100-meter freestyle, and the 200-meter backstroke. The final events will be happening today, Friday, and Saturday. Let's hope we can see her represent Colorado in Rio the way she did in London.
Listen to the full discussion on Missy Franklin by clicking the podcast below…
Catch The Morning Huddle every weekday from 6a-7a on Mile High Sports AM 1340 | FM 104.7 or stream live any time for the best local coverage of Colorado sports from Denver's biggest sports talk lineup.