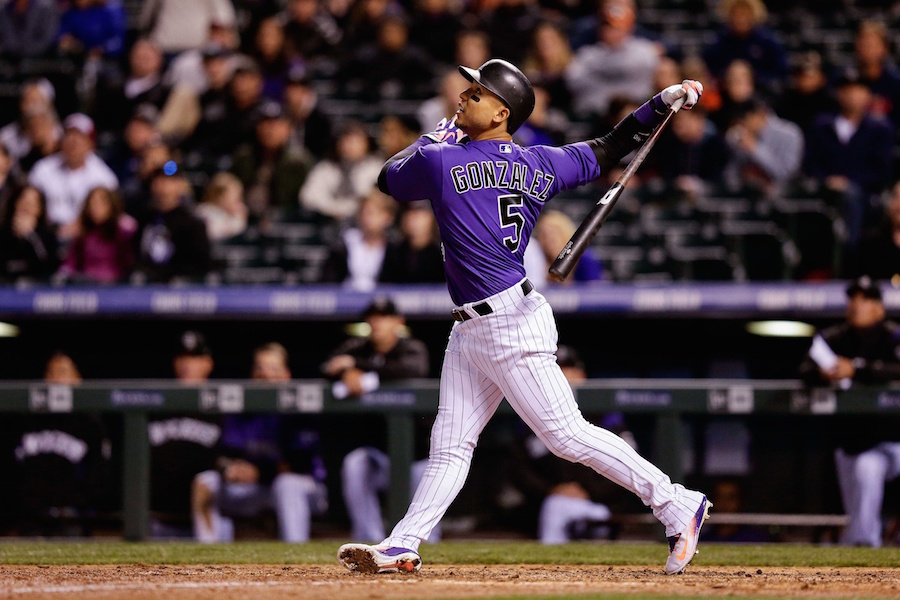 The Colorado Rockies are no longer window shoppers, staring into a street display hoping that maybe, just maybe, like a Christmas present they've been wishing for since July finds it's way into their laps as the jump for joy.
The Rockies are shopping for free-agent bullpen help and landed an early Christmas present in former Cleveland Indians reliever Bryan Shaw, but in an interview with Sean Walsh and T.J. McBride of Mile High Sports AM 1340 | FM 104.7. Ed Henderson, an MLB Scout and long-time reporter, says the Rockies are working in areas that are critical and key to success and aren't done yet, including bringing back a familiar face.
"The Rockies are concentrating their efforts in an area that is the most critical piece to the whole puzzle and I've liked what I've seen so far," Henderson said, who spoke about Greg Holland.
"Greg Holland would be their number one choice with good reason; if they can find a way to bring him back, that would be to everyone's satisfaction."
Henderson also discussed the potential of Carlos Gonzalez returning as a Rockie.
"I sense from talking with some of the Rockies' brass prior to the winter meetings…the Rockies, have pretty much said their goodbyes to CarGo," Henderson stated.
"If there was a tremendously discounted offer that he would accept, they'd love him back, but I think somebody will probably throw enough money at him that he'll bite somewhere, I just don't think it's going to be here."
Click here to listen to the full interview with Ed Henderson, including what he had to say about the rest of the Rockies' off-season, what is to come for the rest of the 'hot stove league' and more, or listen to the podcast below.
Catch Walsh and McBride, every weekday from 2p-4p on Mile High Sports AM 1340 | FM 104.7 or stream live any time for the best local coverage of Colorado sports from Denver's biggest sports talk lineup. Download the all-new free Mile High Sports Radio mobile app for Apple or Android.