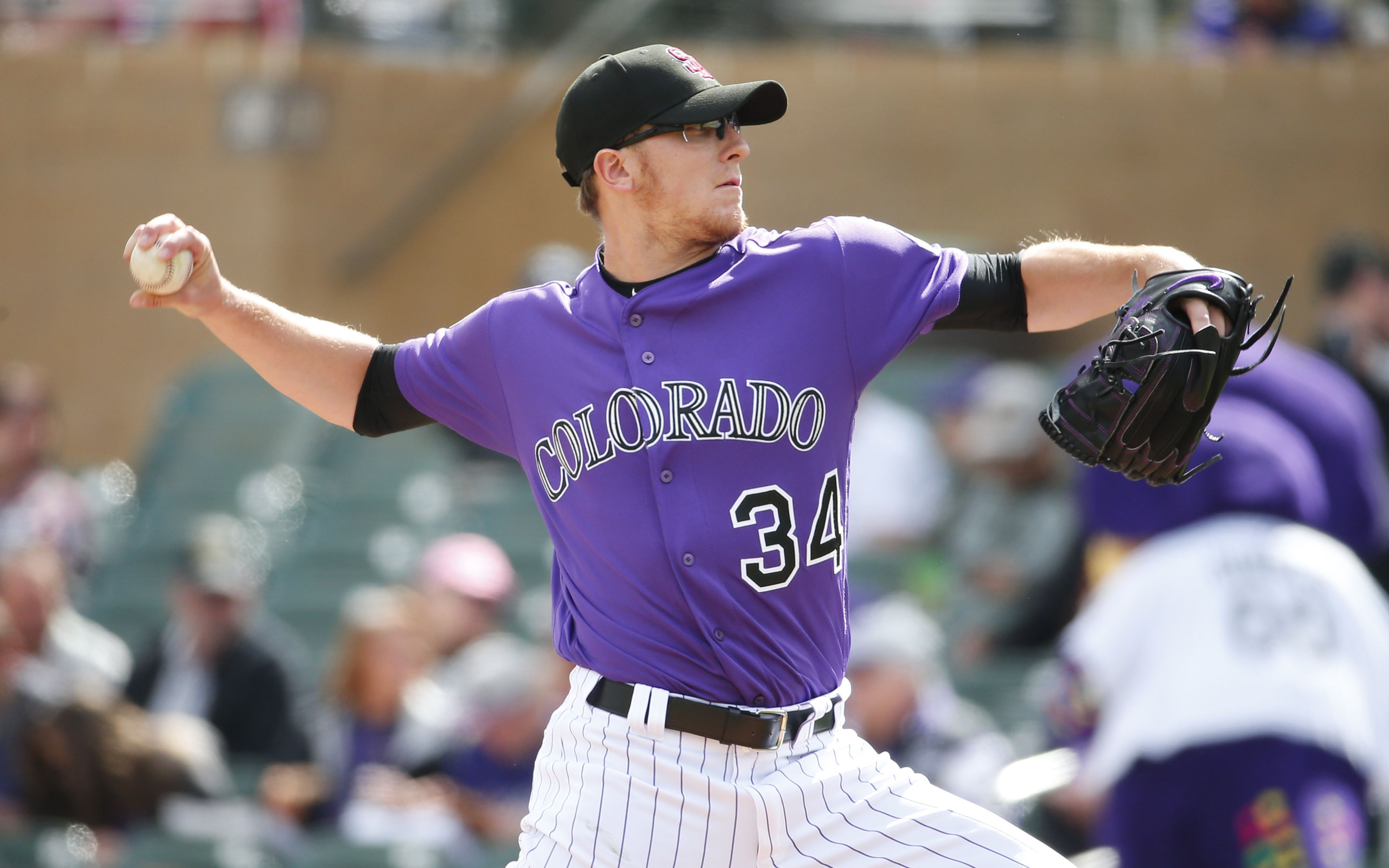 Rockies general manager Jeff Bridich has made it clear that more of the team's young players — David Dahl, Ryan McMahon, Raimel Tapia and Jeff Hoffman — are expected to step up during the 2019 season.
Hoffman, in particular, is intriguing. The 25-year-old righty was the biggest prospect the Rockies received in the Troy Tulowitzki trade, but has struggled to maintain his status as a major-leaguer, pitching only 8.2 innings last season.
Bridich, however, remains bullish. "The flashes of talent that he's shown at the major-league level need to expand," he said. "[Hoffman's] got that sort of ability, he's got that pitch mix, he's got the heat, he's got the durability."
Mile High Sports' Jena Garcia is in Las Vegas, and in the video below, she shares more information from the Winter Meetings, including the health status of fireballing reliever Carlos Estevez, and possibilities of first baseman Ian Desmond and center fielder Charlie Blackmon changing positions.