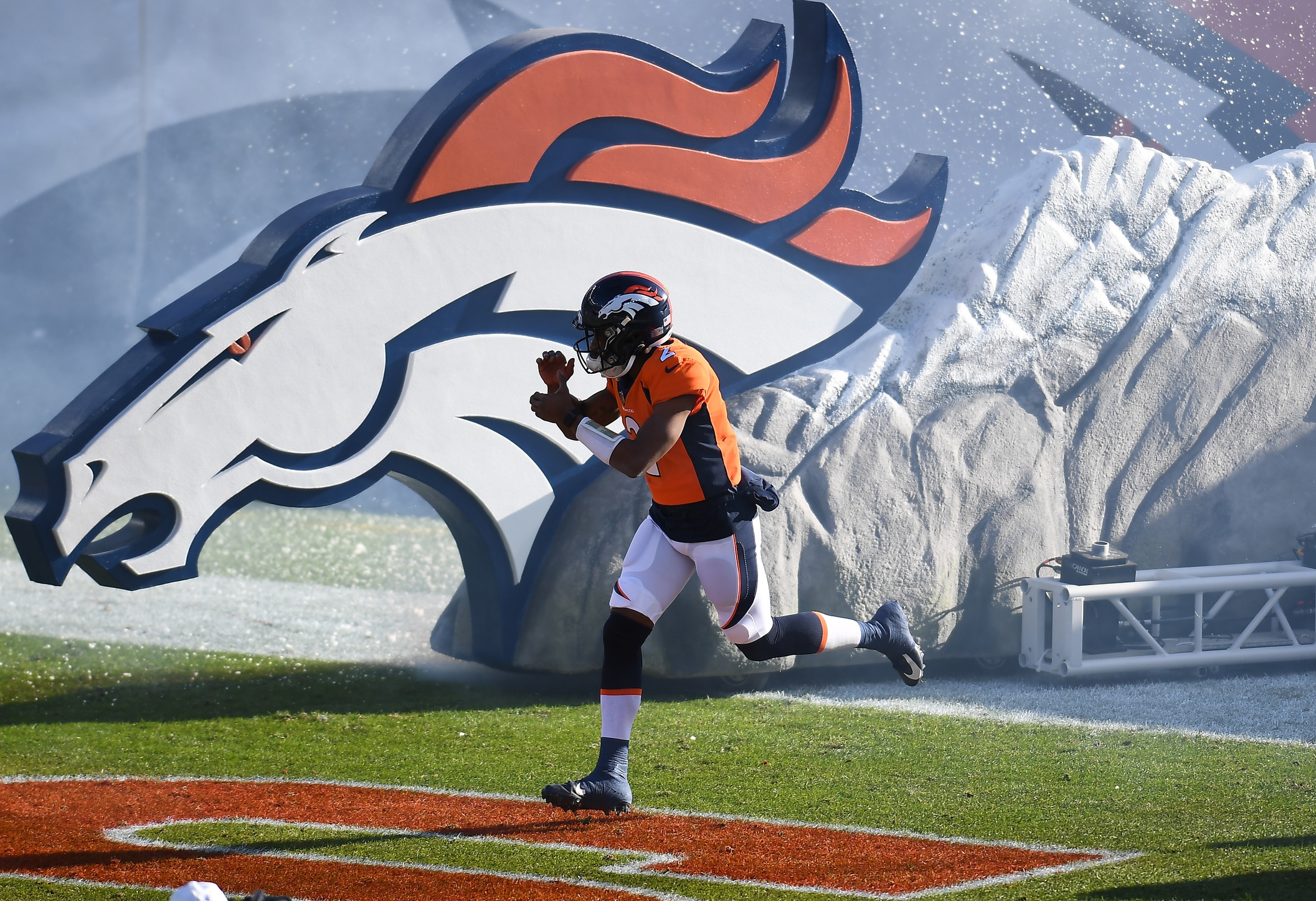 Twice now, the Denver Broncos have become the victims of COVID-19 safety measures.
The first time, the Broncos were asked to jump through hoops so that the New England Patriots could play safely. The Broncos essentially lost their bye week through no fault of their own.
The second time played out on Sunday, when Denver was forced to look like the NFL's version of a sandlot JV team, playing without a quarterback. Sure, they had one in the lineup, and in the "craziest 24 hours of Kendall Hinton's life" his effort was admirable, but it wasn't a fair fight. Professional, proud competitors will never say that, but that's what columns are for.
Forget about the standings or the fact that the Saints, by and large, have a better team this season – the Broncos got screwed.
The NFL has moved all sorts of games this season. And while the COVID-19 cases have been many, and the protocols across the league have been strict, something smells a little funky when it comes to the Broncos' recent treatment. It was Cam Newton and the Patriots who were the beneficiaries of some schedule juggling earlier in the season (against the Broncos, no less). And most recently – almost in stark comparison – the Ravens-Steelers game was moved not once, but twice, and will now be played on Tuesday night, as a serious outbreak apparently took place in Baltimore last week
Three of the four Broncos quarterbacks have never even tested positive, so why weren't the Broncos afforded the same sort of empathy?
"I definitely don't have an explanation," said veteran safety Kareem Jackson following Sunday's 31-3 loss. "I feel like it could have been moved. Maybe the league is making an example of us."
The Broncos didn't find out their fate until Saturday.
"At the least, move the game to the next day, or whenever," added Jackson.
For a league so hellbent on providing the safest possible environment for its players, this kind of verdict seems contradictory at best. It's all fine and well to save everyone from COVID, but trotting out a wide receiver from the practice squad, one who doesn't possess a down of NFL experience, to dodge live bullets seems dangerous at best. A view from the couch suggested that Broncos running backs were sitting ducks, and that Hinton was a nano-second away from getting his head knocked off on multiple occasions.
"I had no idea what the speed of the game was like," Hinton said following the game.
But Roger Goodell sure does. Yet, he chose not to care in this instance. Who are we kidding though; does anyone at the league level give a damn if a no-name practice squad player gets hurt?
If the pandemic has taught us anything, it's that the enforcement of safety procedures – in or out of sports – is confusing and inconsistent at best; and at worst, convenient. You must wear a mask while walking into a restaurant but can take it off once seated. You can attend a peaceful rally or a football game, but church and Thanksgiving are bad ideas. And liquor, as we're now well aware, is "essential." When the city's mayor says one thing and does another, it's not only hypocritical, but it makes one wonder if this whole thing is as scary as we've been told. We're told it's scary, but the one telling us isn't so scared after all.
And while the Broncos quarterback quartet might not have been forthright, or careful, about their own adherence to safety rules, one has to wonder: Suppose Tom Brady or Patrick Mahomes did (or didn't do) the same thing? What would (or wouldn't) have happened to them?
Would their game, one highlighted by a quarterback matchup that boasts a total of four NFL MVPs and seven Lombardi Trophies, have been turned into a mockery if similar circumstances had existed?
Why wasn't the Ravens-Steelers game, one of the seasons most highly anticipated matchups, handled with the same iron fist? In Baltimore, someone was undeniably unsafe, as evidenced by more than a dozen positive COVID tests that popped up in the past week. In Denver, one player tested positive and the ones with questionable contact tracing interviews are still testing negative. What might have happened is purely speculation. What did happen is fact: One team was helped while the other was hurt.
If the Broncos were 8-2 instead of 3-7, and Drew Brees would have been healthy, would this situation have played out a bit differently?
Would a team owned by Jerry Jones be asked to take the field just like a team that's owned by a nameless, faceless trust?
If there's any consolation to the Broncos, it was the league – not the team, who did the best they could – that ended up looking silly. Goodell gave blessing to a game that was unwatchable and a final score that surely killed ratings. In the end, he only question that anyone cared to ask was: Why?
Why did they ever let that game happen?