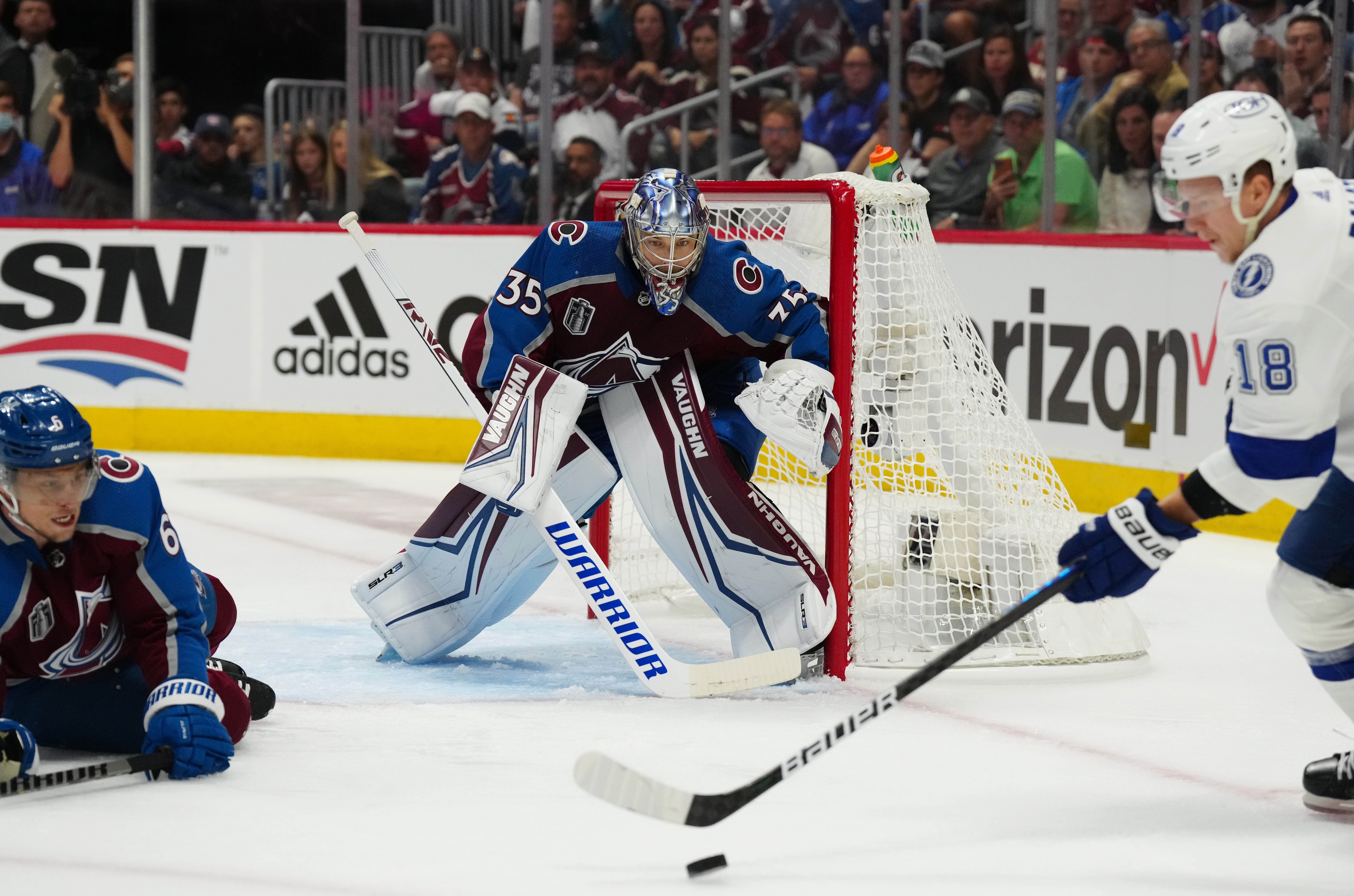 Taking Game 2 over the Tampa Bay Lightning would be crucial for the Avalanche. Though it won't be easy.
The Bolts are 19-1 in games following a loss since the 2020 playoffs and will look to even the series before it shifts to Florida.
Listen to "Prepping for Game 2 at Ball Arena" on Spreaker.

Cogliano likely re-enters the lineup
Following an injury in Game 4 against the Edmonton Oilers that kept him out on Wednesday, veteran forward Andrew Cogliano is set to return to the lineup. Cogliano skated on the top penalty kill with Darren Helm — his usual position before his injury — signifying that he will likely play.
Forward Nicolas Aube-Kubel is expected to be the healthy scratch, although Avs coach Jared Bednar would not confirm Cogliano's return.
Kadri skates again
Center Nazem Kadri once again skated on his own before the Avalanche took the ice. Kadri, who was on the ice with skills coach Shawn Allard, still has not taken shots since he started stickhandling on Thursday. There is no update on if or when he's expected to return.
Here's Nazem Kadri skating hard and stick handling with skills coach Shawn Allard. Still no shots that I've seen. pic.twitter.com/bAmHa4qwq2

— Peter Baugh (@Peter_Baugh) June 18, 2022
Road record
The Lightning enter Game 2 with a 5-5 record on the road during the Stanley Cup playoffs. While they're likely more excited to play at Amalie Arena, where they've lost just once (7-1), they also are aware that Saturday is as close to a must-win as you can get.
Colorado is 7-0 on the road and could travel to Tampa Bay for two games with a two-game series lead.
__
Aarif Deen is our Colorado Avalanche beat reporter. He covers Avs games live from Ball Arena and attends practices, media availabilities and other events pertaining to the Avs on the daily beat. He is also a co-host of Hockey Mountain High: Your go-to Avalanche Podcast. Deen joined Mile High Sports upon completion of his bachelor's degree in journalism and master's in business administration from the University of Michigan – Dearborn. Before Mile High Sports, Deen worked for the Michigan Wolverines Athletics Department as the assistant sports information director.