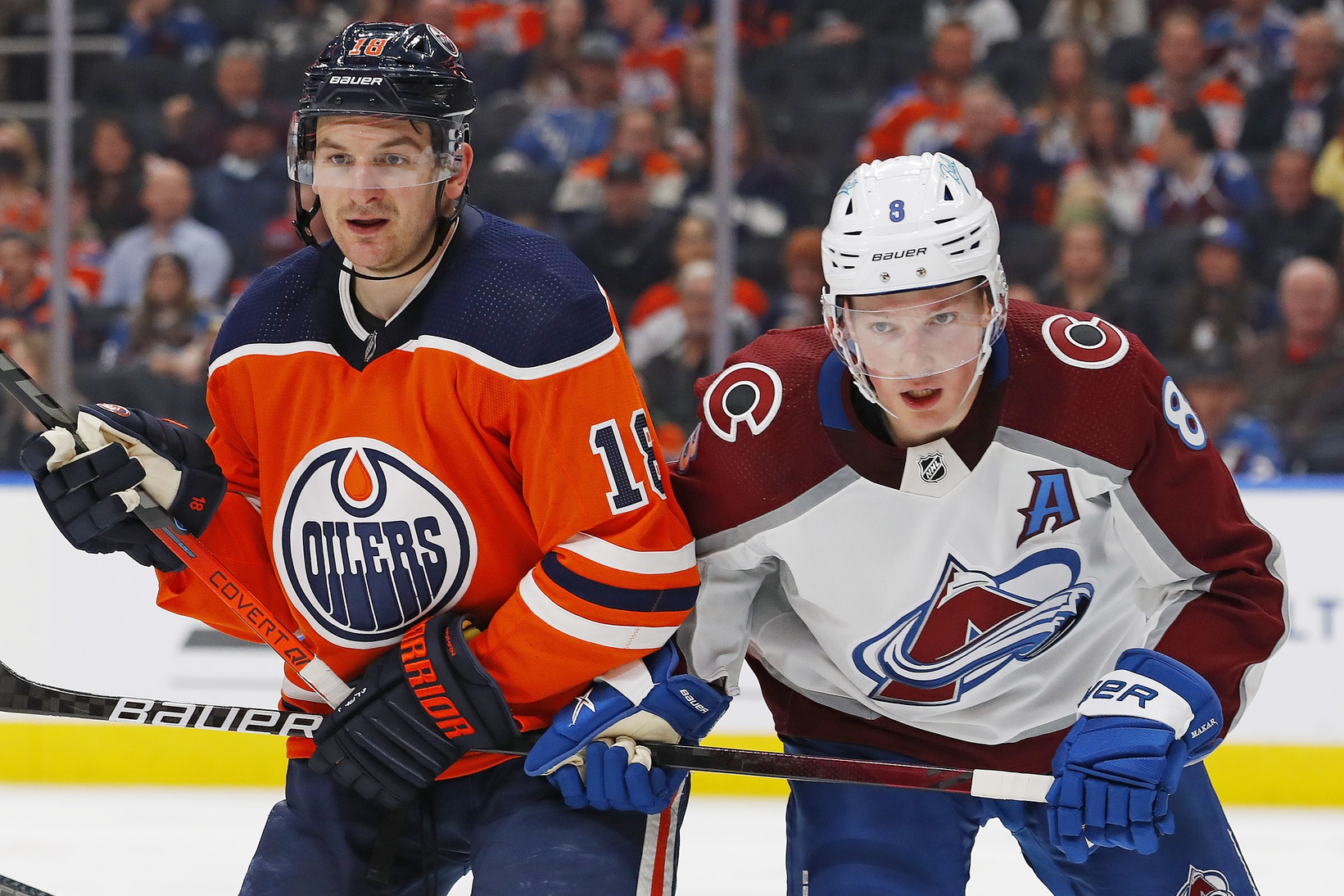 EDMONTON, AB — Following two consecutive victories at Ball Arena, the Avalanche are looking to take a stranglehold of their Western Conference final battle with the Edmonton Oilers as the series shifts to Rogers Place for two games.
Game 3 begins at 6 p.m. tonight.
Colorado is 5-0 on the road this postseason, outscoring the opposition 26-13 and scoring at least five goals in four of those contests.
Pavel Francouz in goal
Backup goalie Pavel Francouz was credited with each of the first two victories over the Oilers, appearing in relief for an injured Darcy Kuemper in Game 1 before shutting out the Oilers two nights later in his second postseason start this year.
Francouz will once again be in goal for Colorado, as confirmed by head coach Jared Bednar. He will likely be backed up by Justus Annunen. Kuemper took part in the latter stages of morning skate.
Bowen Byram takes on a bigger role
Young 20-year-old defenseman Bowen Byram has seen his ice time and role within the Avs' defense rise with the injury to Samuel Girard multiple weeks ago.
Byram played a playoff-high 21:09 in Game 2, mostly alongside veteran Erik Johnson. Byram needed some time to get his game back after his concussion-related absence but says he's as comfortable as ever with his game at this stage.
Home ice advantage
It's no secret the Avs have been dominant on the road throughout their playoff run. But what makes them so tough to beat away from home?
Third line center J.T. Compher spoke in length about the team's increased effort to check on the road given their inability to always get the matchups they want.
Avs coach Jared Bednar also spoke about matchups. In Denver, he was able to send out top-pair defensemen Cale Makar and Devon Toews against Connor McDavid for the majority of each game. But Colorado's other four defensemen may have to try and stop the superstar on a number of occasions in Edmonton, as the home team gets last change.
__
Aarif Deen is our Colorado Avalanche beat reporter. He covers Avs games live from Ball Arena and attends practices, media availabilities and other events pertaining to the Avs on the daily beat. He is also a co-host of Hockey Mountain High: Your go-to Avalanche Podcast. Deen joined Mile High Sports upon completion of his bachelor's degree in journalism and master's in business administration from the University of Michigan – Dearborn. Before Mile High Sports, Deen worked for the Michigan Wolverines Athletics Department as the assistant sports information director.
Listen to "Pavel Francouz Silences the Critics" on Spreaker.