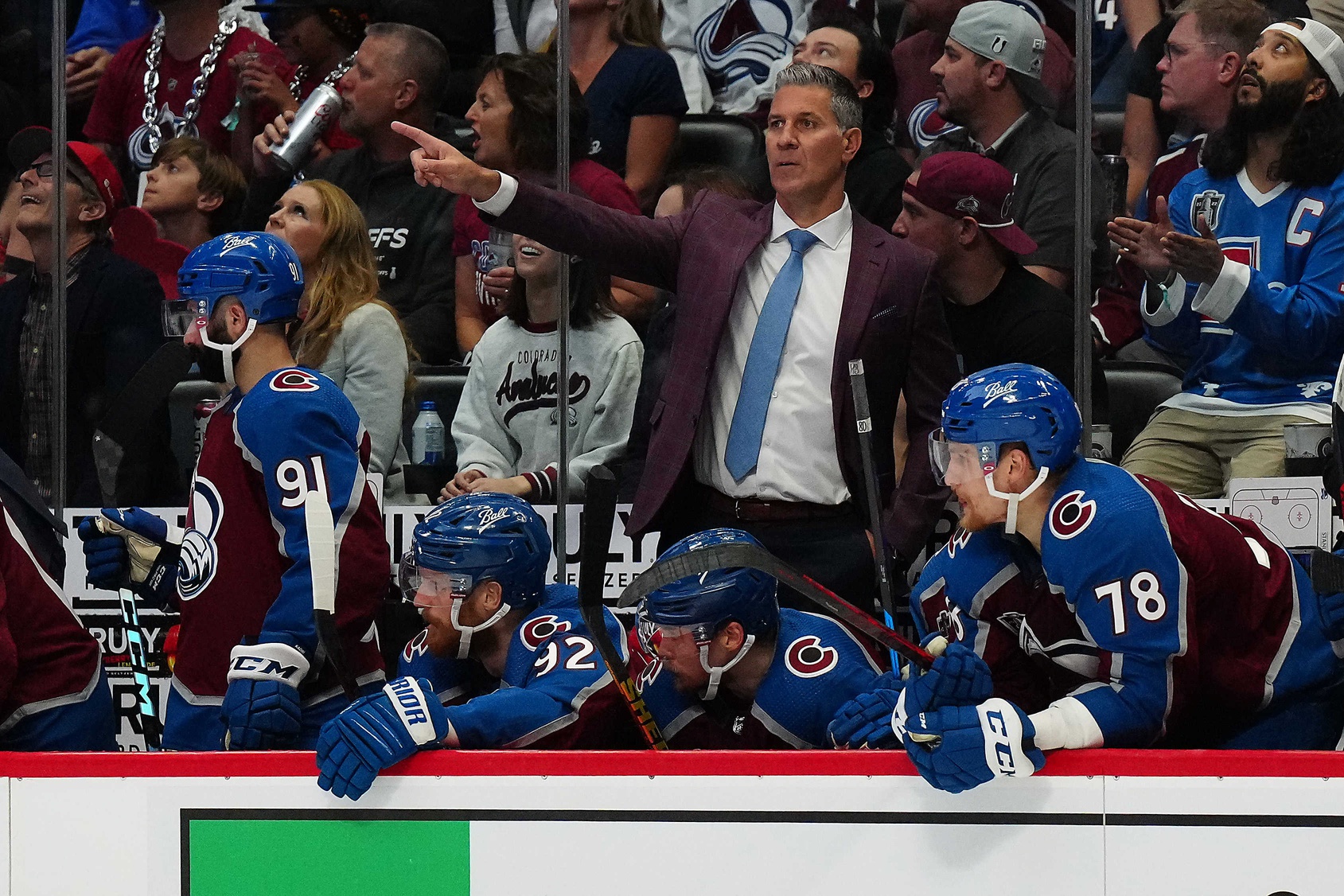 TAMPA BAY, Fla. — The Avalanche were playing with house money in Game 5 but the urgency has suddenly crept in. If Colorado is unable to close things out at Amalie Arena, they'll find themselves suddenly hosting a Game 7 on Tuesday and potentially being the first team to blow a 3-1 series lead in the final since 1942.
But in order for the Tampa Bay Lightning to get it there, they'll have to find a way to defeat the Avs in Game 6.
The Avalanche are 8-1 on the road and won the most recent contest in Tampa thanks to a Nazem Kadri overtime winner. They've closed out each of their series away from home this year.
Tampa has led for 112 minutes over the past three games, compared to just five for the Avalanche.
Nichushkin's status
Top-line winger Valeri Nichushkin had a noticeable limp walking into Amalie Arena on Sunday morning, similar to how he looked postgame two nights ago. Avs coach Jared Bednar said he's hopeful Nichushkin will play in Game 6.
Nazem Kadri and Gabriel Landeskog were also absent from skate but Bednar confirmed both are maintenance days. Forward Andre Burakovsky, who hasn't played since suffering an injury in the second period of Game 2, skated momentarily. Bednar said "we'll see" when asked about his status.
Resetting after Game 5
It almost seemed like the pressure got to the Avs on Friday. They had a chance to clinch the Stanley Cup but played catch-up hockey the majority of the evening. Forward Mikko Rantanen said the nerves might've gotten to them given what was at stake.
"I think the second time it's going to be easier," he said.
Rantanen also compared this to the second-round series the Avs had against the St. Louis Blues. Colorado carried a 3-1 lead into Game 5 a Ball Arena but blew a three-goal lead and lost in overtime. The team had to reset for Game 6 and came out on top thanks to a game-winning goal from Darren Helm with four seconds remaining.
The Blues and Lightning are the only teams to defeat the 15-4 Avalanche in the playoffs this year.
Comfortable on the road
The Avs' road record is a clear sign that they tend to feel a lot more comfortable on the road. But why exactly is that? Perhaps the pressure of playing in front of a rowdy home crowd could be intimidating at times.
But to make it all the more impressive, the Avalanche are not afraid of their inability to have last change, a luxury given to the home team. In fact, Bednar has opening shifted his lines away from home to match the opposition. Since Kadri's return, Bednar has been able to alter his top-six accordingly.
At Amalie Arena, Kadri was flanked by Landeskog and Nichushkin. But at home, he switched spots with Nathan MacKinnon, centering a line with Artturi Lehkonen and Rantanen instead.
Kadri will likely play with the former once again assuming Nichushkin is available.
__
Aarif Deen is our Colorado Avalanche beat reporter. He covers Avs games live from Ball Arena and attends practices, media availabilities and other events pertaining to the Avs on the daily beat. He is also a co-host of Hockey Mountain High: Your go-to Avalanche Podcast. Deen joined Mile High Sports upon completion of his bachelor's degree in journalism and master's in business administration from the University of Michigan – Dearborn. Before Mile High Sports, Deen worked for the Michigan Wolverines Athletics Department as the assistant sports information director.