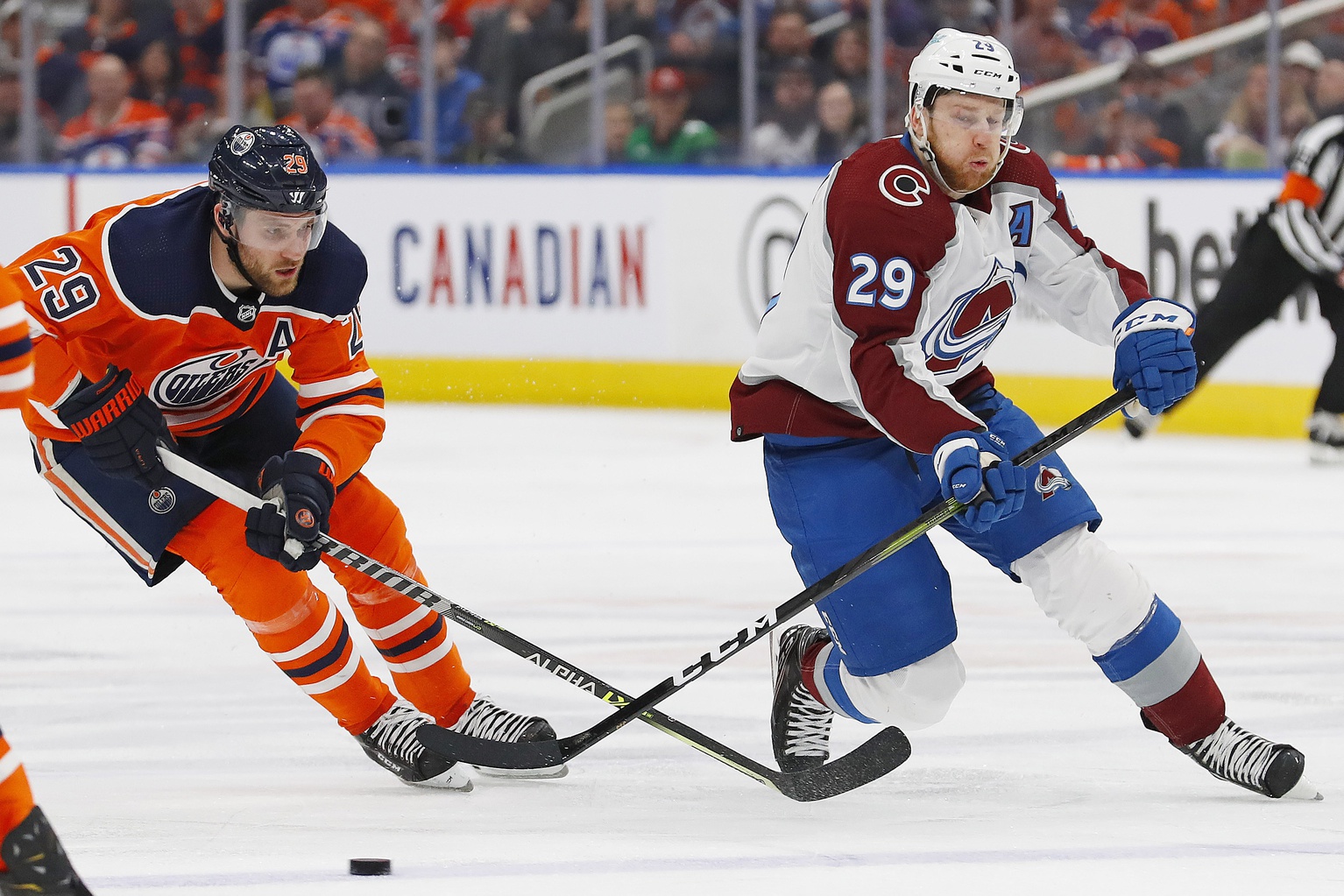 It's been 20 years to the day since the last time the Avalanche appeared in a Western Conference final game. Colorado hosts the Edmonton Oilers for Game 1 on Ball Arena on Tuesday, looking to begin its road to its first Stanley Cup Final appearance since 2001.
Listen to "Round 3 Preview" on Spreaker.

Roster options
Outside of Samuel Girard, who was injured in Game 3 against St. Louis and will miss the rest of the postseason, everyone else is healthy and available. Avs coach Jared Bednar made multiple changes in Round 2, alternating between Andre Burakovsky and Alex Newhook on the third line and also using Jack Johnson on the third pairing to replace Girard. He also sat Nico Sturm and replaced him with Logan O'Connor, who was a healthy scratch when everyone was available to begin the playoffs.
Kuemper started each of the four games in the second round after missing two first-round matchups with an eye injury. He will be the Avs' goaltender against Edmonton.
Rantanen's goal scoring
Mikko Rantanen has scored just one playoff goal in 10 games, an empty netter against the St. Louis Blues in Game 4. Rantanen, who also has 10 assists, is not too concerned about his lack of goal scoring.
"I think I'm building in the right direction, it just hasn't been going in," Rantanen said. "This is the wrong time of the year to think about your personal stuff."
If the Avs are to match Edmonton's top-end firepower, they'll need Rantanen to break through offensively.
Depth, depth, depth
From Nathan MacKinnon to Joe Sakic, even to Oilers forward Zach Hyman and Bednar, everyone has made one thing clear: This isn't Connor McDavid v.s. MacKinnon. It's the Avalanche v.s. the Oilers.
And with that, the Avs' depth will have to pitch in offensively to help the Avs outscore Edmonton.
The Oilers lead the NHL offensively in the playoffs, scoring 4.33 goals per game. Colorado is second at 4.30. While the top line of Leon Draistail, Evander Kane and McDavid has made up a large chunk of its scoring, Edmonton has not had much offensive help from its bottom six. The bottom two lines have combined for just four goals in 12 playoff games, two of which have come from Kailer Yamamoto.
Alternatively, the Avalanche's bottom-six scored three times in the series-ending 3-2 victory over the St. Louis Blues in Round 2 and have a combined six goals in two fewer games.
__
Aarif Deen is our Colorado Avalanche beat reporter. He covers Avs games live from Ball Arena and attends practices, media availabilities and other events pertaining to the Avs on the daily beat. He is also a co-host of Hockey Mountain High: Your go-to Avalanche Podcast. Deen joined Mile High Sports upon completion of his bachelor's degree in journalism and master's in business administration from the University of Michigan – Dearborn. Before Mile High Sports, Deen worked for the Michigan Wolverines Athletics Department as the assistant sports information director.
Listen to "Round 3 Preview" on Spreaker.