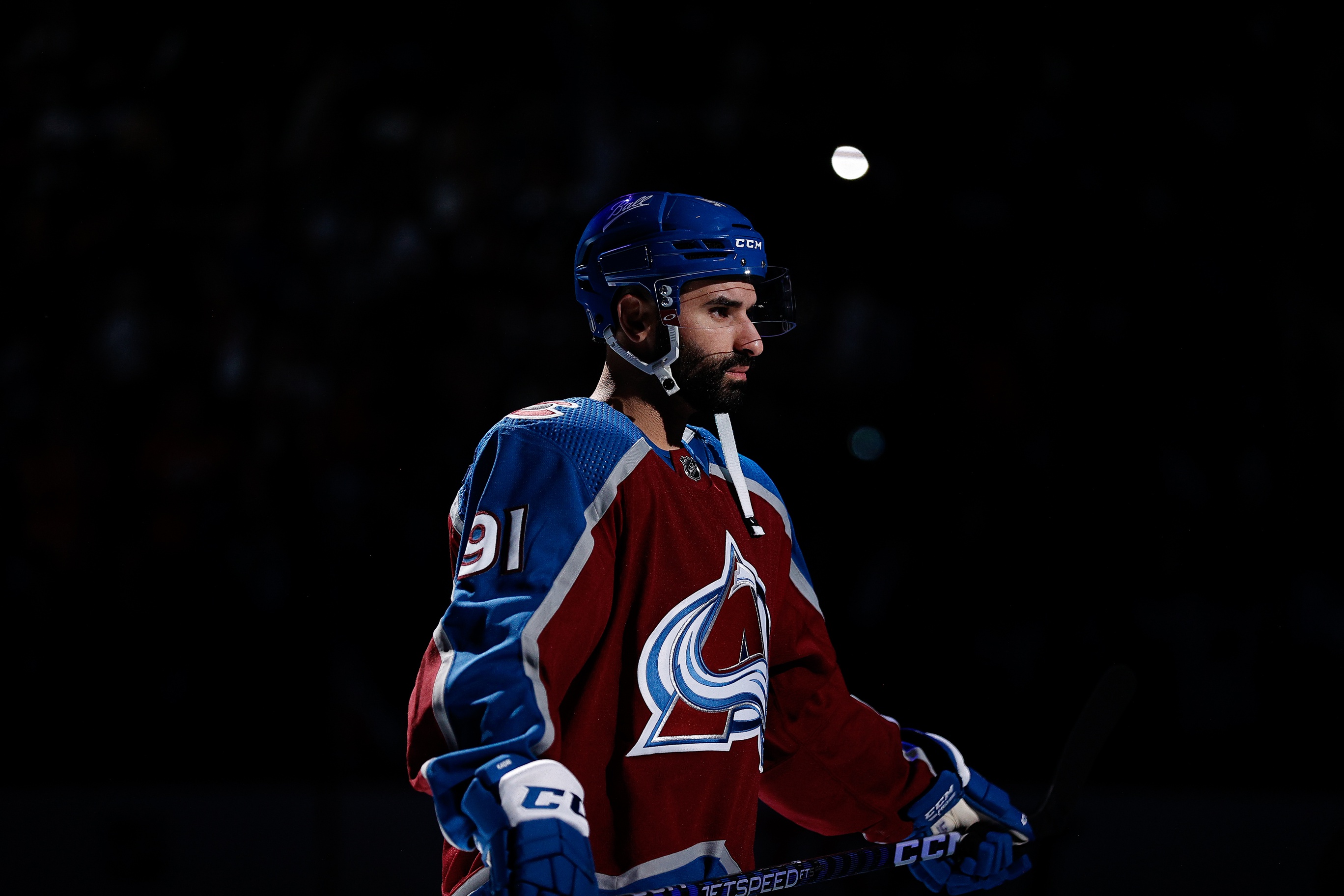 TAMPA, Fla. — The Avalanche might be getting back a crucial piece of their core for Wednesday's Game 4 matchup against the Tampa Bay Lightning.
Nazem Kadri, who missed the first three games of the Stanley Cup Final following a thumb injury more than two weeks ago, skated with the main group at morning skate and was a full participant on the second power-play unit.
Avs coach Jared Bednar wouldn't tip his hand on roster decisions, saying "he's getting better every day," when asked if Kadri is returning to the lineup.
Kadri's role
It's unclear how effective Kadri could be if he plays. The 31-year-old is dealing with a surgically repaired thumb on his right hand, which could hinder his ability to take faceoffs or shoot the puck at full force.
Regardless of where the Avs put him, Kadri's return could jumpstart the rest of the team after an underwhelming performance in Game 3, falling 6-2 and losing their first road game of the season.
Nicolas Aube-Kubel is likely the healthy scratch to make room for Kadri.
Andre Burakovsky remains out
After reportedly suffering a similar thumb injury to Kadri, Andre Burakovsky did not make the trip to Tampa Bay. Bednar initially said Burakovsky would join the team on a later flight but stayed back in Denver.
Burakovsky is "skating and receiving treatment" in Denver, according to Bednar. His status for the remainder of the series is unclear but his inability to rejoin the team as originally planned is not a good sign.
Vasilevskiy finds his game
Perhaps the biggest discrepancy between the two clubs is in between the pipes. The Avs have needed both Darcy Kuemper and Pavel Francouz to pitch in on their extended run to the final. On the other end, Tampa's Andrei Vasilevskiy has led the charge to two straight Stanley Cup championships and a third consecutive appearance.
He struggled in Denver but found his footing in Game 3, a sign that the Avs will need to step up their game in a big way to overcome arguably the best goalie in the world.
"We just gotta keep peppering him," Bednar said. "We feel like if we put enough chances on him that we'll get our opportunities to score and we feel like we're getting into good areas to score right now."
Bednar called Vasilevskiy big and athletic.
"That's why he's one of the best in the world right now. It's a challenge every night to try to get pucks past him. We just got to hit our targets," he said.
__
Aarif Deen is our Colorado Avalanche beat reporter. He covers Avs games live from Ball Arena and attends practices, media availabilities and other events pertaining to the Avs on the daily beat. He is also a co-host of Hockey Mountain High: Your go-to Avalanche Podcast. Deen joined Mile High Sports upon completion of his bachelor's degree in journalism and master's in business administration from the University of Michigan – Dearborn. Before Mile High Sports, Deen worked for the Michigan Wolverines Athletics Department as the assistant sports information director.
Listen to "Lightning Storm Back in Game 3" on Spreaker.