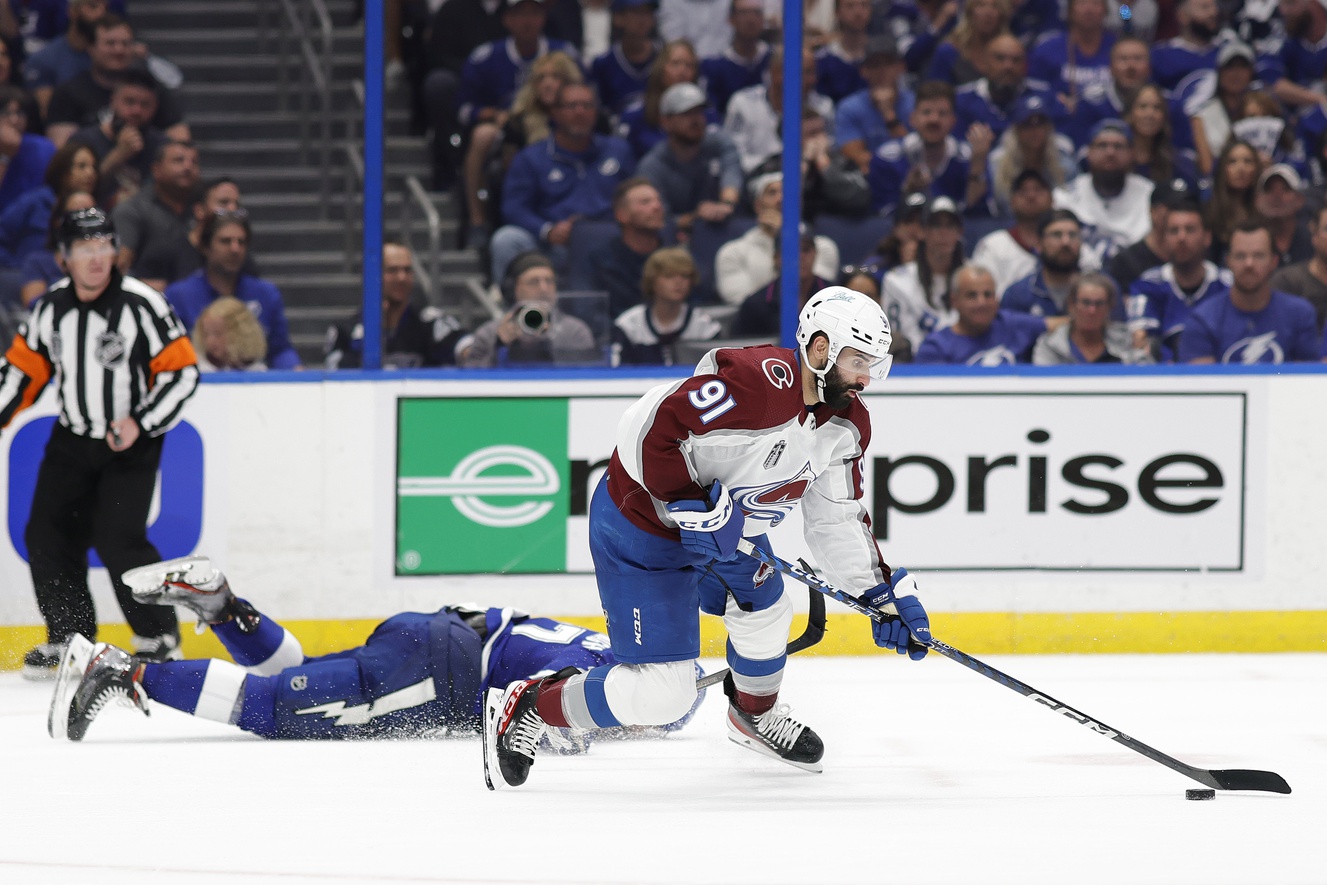 DENVER — The Stanley Cup Final is in the building.
The Avalanche have a 3-1 series lead and an opportunity to win it all in Game 5 on Friday. Colorado has not closed out a series at home in 14 years but won its last Stanley Cup at the formerly named Pepsi Center 21 years ago.
Listen to "Nazem Kadri Makes His Mark" on Spreaker.

Burakovsky a possibility
Andre Burakovsky has not played since the second period of Game 2 before suffering a reported hand or finger injury. Burakovsky skated with the team on Friday and took shots. He did not remain on the ice with the regular scratches afterward — a good sign that he could in fact be a player.
Burakovsky scored the game-winning goal in Game 1 against the Caps in overtime.
Lineup changes
Outside of Burakovksy potentially dressing, the Avs are expected to have a similar lineup to Game 4. Everyone that dressed on Wednesday is an option, including top forwards Gabriel Landeskog, Nathan MacKinnon and Nazem Kadri, who did not participate in morning skate.
It's unclear who would sit if Burakovsky is ready to play but the obvious choices are likely Nico Sturm or Alex Newhook.
3-1 series lead
The Avalanche are in the driver's seat with three chances, two at home, to win the Cup and end Tampa Bay's run of championships.
The last time any team has erased a 3-1 deficit in the final to win the Stanley Cup was in 1942.
__
Aarif Deen is our Colorado Avalanche beat reporter. He covers Avs games live from Ball Arena and attends practices, media availabilities and other events pertaining to the Avs on the daily beat. He is also a co-host of Hockey Mountain High: Your go-to Avalanche Podcast. Deen joined Mile High Sports upon completion of his bachelor's degree in journalism and master's in business administration from the University of Michigan – Dearborn. Before Mile High Sports, Deen worked for the Michigan Wolverines Athletics Department as the assistant sports information director.
Listen to "Nazem Kadri Makes His Mark" on Spreaker.