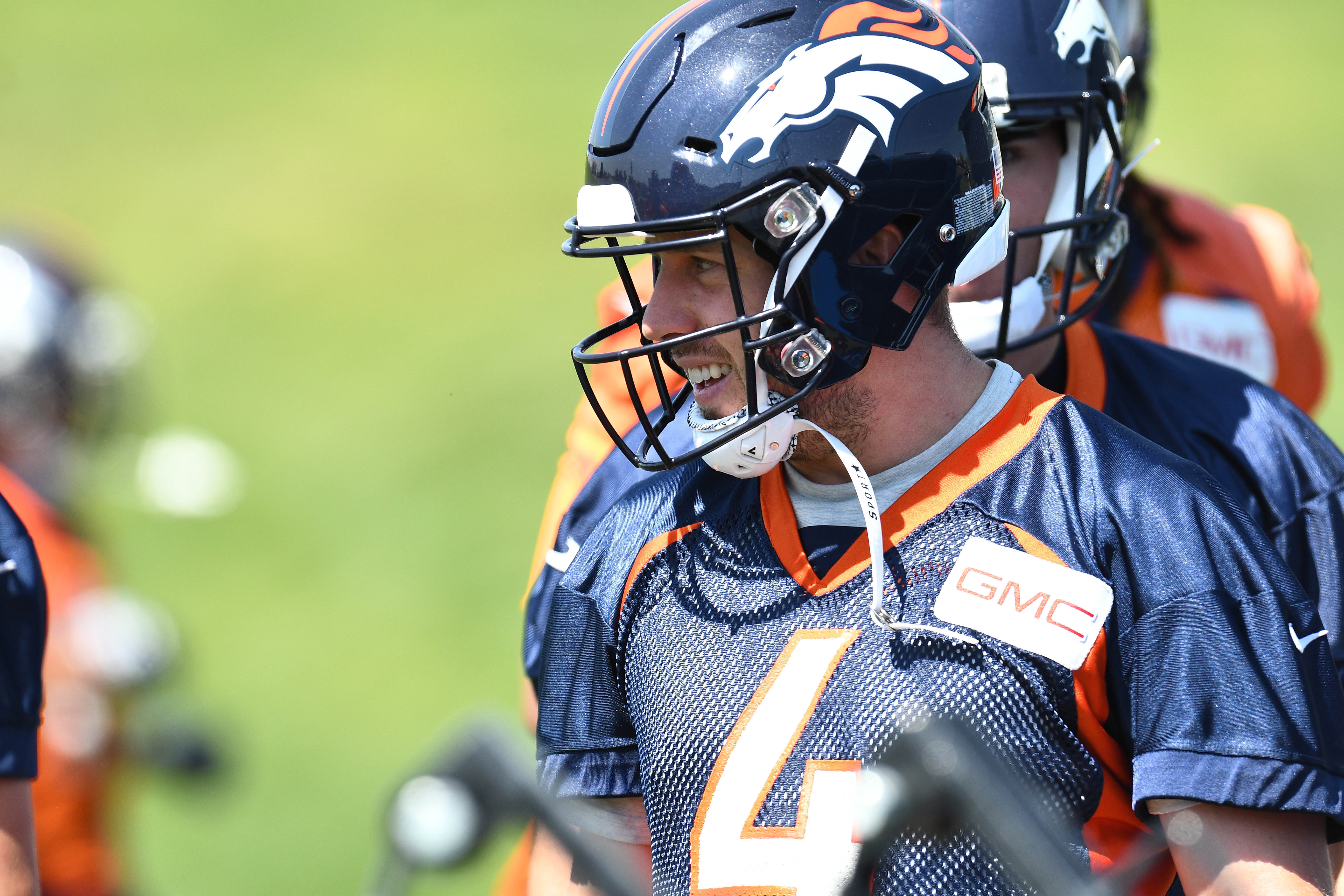 Case Keenum's ascension as a quarterback has been anything but easy, but that is what has made his accomplishments even more impressive.
Keenum has had to work to prove himself from the very start of his NFL career. He did not hear his name called in 2012 during the NFL Draft, but the Houston Texans took a flier on him and signed him as an undrafted free agent. In three years with the Texans, he only won two games, sustained eight losses, threw for just 11 touchdowns against 8 interceptions, and was eventually cut by the Texans in 2014. He ended up playing for the St. Louis Rams practice squad before eventually returning to Houston. His path has never been easy, but that is now where Keenum draws his motivation from.
"Nothing's ever been handed to me," Keenum told DenverBroncos.com. "I think that I pride myself in that I've earned everything that I've gotten in this league. I wouldn't rather [have] it any other way. I fight my tail off every day. I work as hard as I can every day. I sleep good at night knowing I've done everything I can."
The drive and determination within Keenum is something that the John Elway, the Denver Broncos general manager, has noticed as well and it is a big reason as to why he made the decision to bring Keenum to Denver.
"Case is a great fit for us," Elway said to DenverBroncos.com. "He's coming off a tremendous season last year and has obviously been through a lot of situations throughout his entire career. Along with that experience, his leadership and competitiveness are what you look for in a quarterback.
"Case has fought and battled for everything that he's earned in the NFL, and it's exciting to add someone with that type of mentality to our team."
Keenum's motivation and constant drive will not waver either. The idea of 'beating the odds' is what he has built his entire career around. Yes, he is a strong a physical passer, but it is his drive to prove himself that has separated Keenum from the long list of undrafted quarterbacks who will never see their dream realized.
"I think everybody's got something to prove every day," Keenum said to DenverBroncos.com. "You prove to yourself, you prove to your teammates, your coworkers, whoever it may be. I think every time you wake up in the morning, I think you're proving something to somebody."
Now, all that remains is Keenum proving that he belongs as the starting quarterback of the Broncos and that he can help lead them back to the playoffs. Keenum knows the pressure that he will face, but he is not shying away from the heavy expectations that currently reside on his shoulders.
"I expect myself to play well every time I step on the field," Keenum said to DenverBroncos.com. "That's just not a sometimes thing. I understand playing quarterback carries a big responsibility, and that's why I've played quarterback since I can remember. I love it. I love that part of playing quarterback. I love the ball in my hands. And I'm excited to see what this season has in store for us."