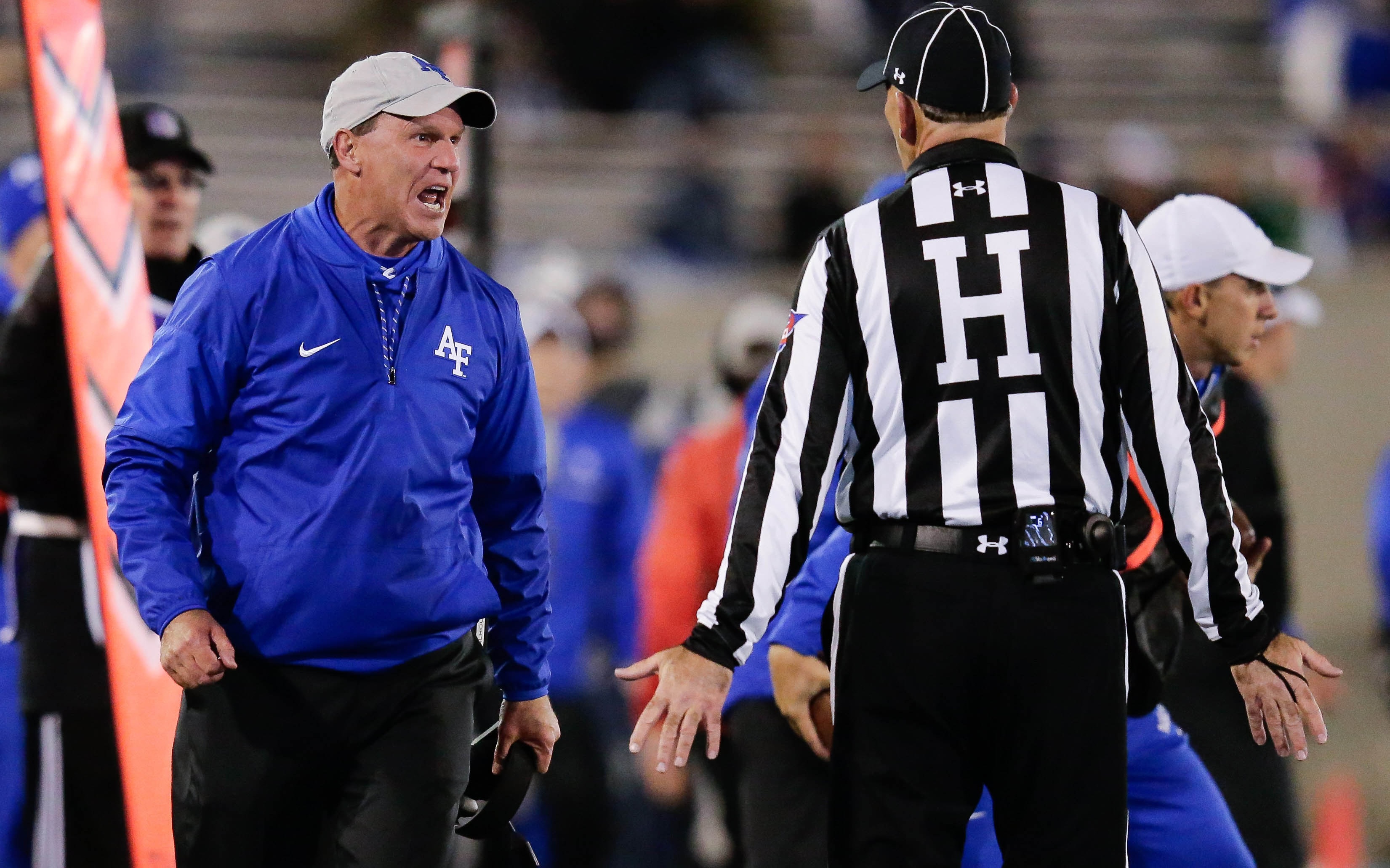 The Mountain West referees officially leave something to be desired if you're a fan of football.
OK, no referee is perfect — we know that — and football is an extremely difficult game to officiate due to its high speed and incredibly complex rule book, but that's inherent of the game.
Two times – each time egregious – the conference officials made the wrong call against Colorado State in the first half of their game against Air Force, each time leading to a Falcons touchdown.
Near the end of the first quarter, Tyler Williams rushed to the CSU 22-yard line. The officials correctly called a holding penalty when a CSU defender was tackled at the line of scrimmage. But the officials incorrectly gave Air Force a third and 3 from the 32-yard line, marching the ball back 10 yards from the end of the run instead of the spot of the foul. It should've been third and 13.
Instead, Air Force gained two yards, setting up a fourth and 1 which was converted. Four plays later, Air Force scored to tie the game up at 14-14.
That call was bad, the later one was terrible. Laughably bad, in fact.
Nick Stevens was rushed and rolled out, but instead of throwing the ball away or taking a sack, Stevens tried to fit a ball into a receiver and missed his intended target, getting lit up while throwing an interception.
The officials stepped in to call targeting, but said it occurred after the ball was intercepted. After watching the replay, this is not how it went down. Stevens was targeted – or, at least roughed – while the ball was still in the air, before the interception.
But, after looking at the replay, the Mountain West decided it was not targeting and the ball would remain Air Force's.
If it's targeting or a roughing the quarterback call — which it should have been one or the other — while the ball is in the air, the ball should've remained Colorado State's and the Rams should've been awarded a first down. Two plays later, Air Force took the 28-24 lead with 12 seconds left in the half.
At halftime, we're still waiting to see how this game ends up. But, without a doubt, Air Force was helped by poor officiating, leading to 14 points in the first half alone.
Air Force won the game 49-46 in the highest-scoring game in the CSU – AFA rivalry.
We'll update with a statement from the conference if they give one following this tilt in Colorado Springs.