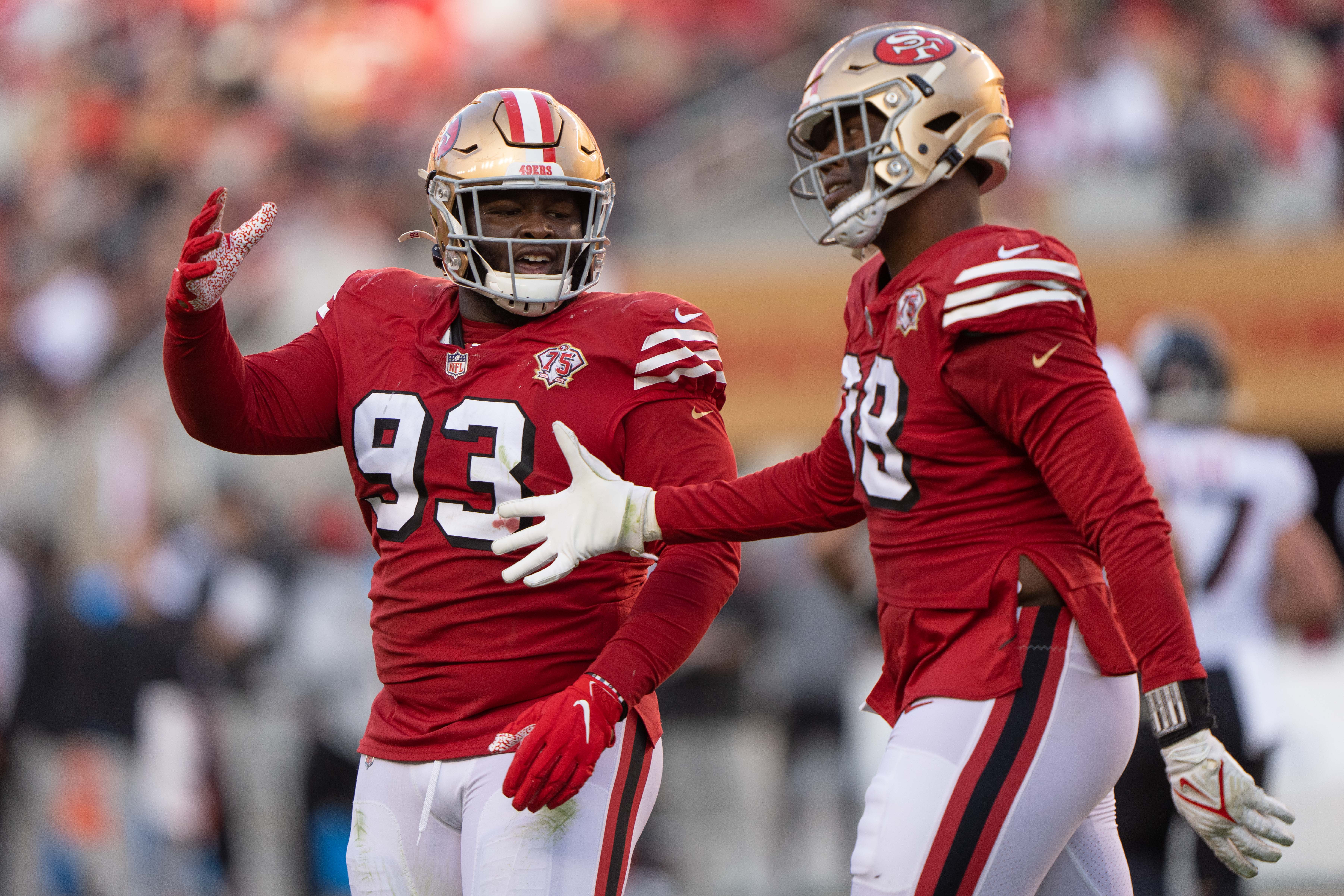 It's no secret that expectations for the 2022 season are high in Dove Valley, and those high expectations aren't exclusively being placed on the offense and new face Russell Wilson. Those sky-high expectations extend to the defense and star free-agent addition D.J. Jones.
"We can be the best d-line in the NFL as long as we continue to work hard, stay healthy and lean on each other," Jones told the media on Tuesday. "We can be the best."
The Broncos certainly have an exciting foundation installed, despite trading Shelby Harris away earlier this offseason.
Dre'Mont Jones is a rising star in the league, who D.J. Jones can't wait to play with.
"He's very disruptive," Jones said with emphasis, surprised he would even be questioned on the topic of his Dre'Mont's disruptiveness. "I love it. I've told him many, many times that my old coach would love him. I'm glad he's here with me, and I'm glad I'm here with him. I'm glad I'm here with this group."
D.J. Jones is also excited to showcase what he can bring to the team, as he takes the next step in his career here, in Denver.
"Dominate here," the new addition quickly responded, when asked what he envisions the next step in his career being. "I feel like I made a mark in San Francisco, but I think it's time to bring that here and help this community and help this team. I'm here to do whatever they need me to do."
The Broncos have more than just the two Joneses though.
Mike Purcell will team up with D.J. Jones to create a run-stuffing presence on the interior; McTelvin Agim was one of the most efficient interior pass-rushers in the league last season, despite receiving very little plaing time; DeShawn Williams has been a consistently valuable contributor during his stint with the team; and Marquiss Spencer, Eyioma Uwazurike and Matt Henningsen will serve as reinforcements.
Best in the league might be lofty, but the Broncos undeniably have a lot of talent.