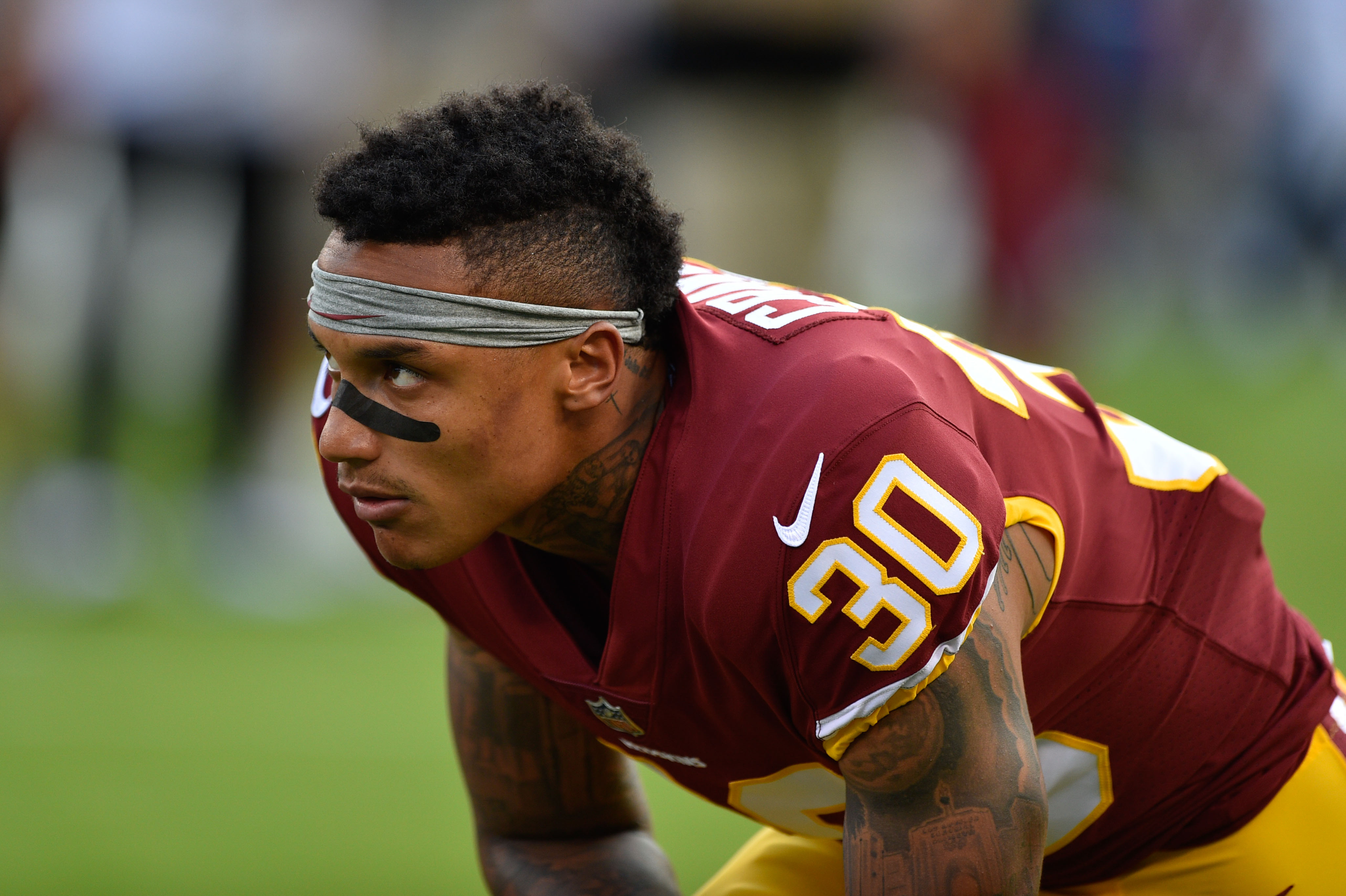 In a deal that had been quietly percolating for a month, the Denver Broncos and Washington Redskins agreed to a trade that involved six picks and multiple draft-positions swaps, but basically amounts to this: The Broncos acquired 2016 second-round pick (53rd overall) Su'a Cravens in exchange for a fifth-round pick and a conditional sixth-rounder.
Broncos acquire SS Su'a Cravens from WAS in exchange for 5th-rd pick (No. 163). Broncos also swap 4th-rd picks, going from 109 to WAS's 113; and 5th-rd picks, from 142 to 149. Also a conditional pick. WAS would get 6th-rd pick in 2020 if Cravens plays in playoff game. #9sports

— Mike Klis (@MikeKlis) March 28, 2018
Cravens, 22, was a versatile, two-time All-American at USC, and his selection was praised by NFL.com's Mike Mayock, who explained, "Cravens is an outside linebacker-safety hybrid. He's a really good matchup with pass-catching tight ends. They asked him to do a bunch of stuff at USC. This is a really solid second-round pick."
After dealing with a concussion in his rookie season, Cravens' situation with the Redskins became complicated and tumultuous. Late in the season, while dealing with an elbow injury, Cravens skipped a date at the team facility without notifying the organization, which further soured the relationship. In the first preseason game of the 2017 campaign, Cravens injured his knee and underwent arthroscopic surgery that was expected to keep him out for roughly three weeks. Instead, only a week before the season began, Cravens announced his intention to retire, citing both personal and health-related issues. The Redskins then placed him on their reserve/left squad list, which turned out to be a benefit for the Broncos.
Thanks to Cravens' status on that list last season, he still has three years remaining on his rookie contract, with a total cap hit of $3.2 million over that span. The 6'1″, 225-pounder was cleared to resume football activities in December, and should be capable of competing with Darian Stewart as a starter immediately, or at least take over the nickel linebacker spot from Will Parks, giving the Broncos extraordinary depth and aggressiveness at the position.
Cravens' hybrid role and style of play is reminiscent of Cleveland's Jabrill Peppers, an explosive playmaker that can act as a Swiss Army knife for inventive defensive coordinators.
Cravens had been hinting online that he's wanted to play in Denver since the rumblings of the potential trade began. After the trade was announced on Wednesday, Cravens talked about going snowboarding and posted a video on Twitter that made it clear that he was delighted to be headed to the Broncos.
????? pic.twitter.com/BkNrWtu100

— Su'a Kristopher Cravens (@iammsuzy) March 28, 2018
Given his turbulent time in Washington, Cravens' dedication to the game has been questioned, but agent Peter Schaffer, who represents Cravens and new Broncos teammate C.J. Anderson, was having none of that, telling ESPN, "That's not even a question in my mind. In every conversation we have, he breathes, he talks, he eats football. I don't understand what people are talking about."
Cravens represents the kind of trade that can pay huge dividends at a risk that's almost negligible. It's a savvy acquisition by general manager John Elway; now it's up to Cravens to prove that it was worth it.