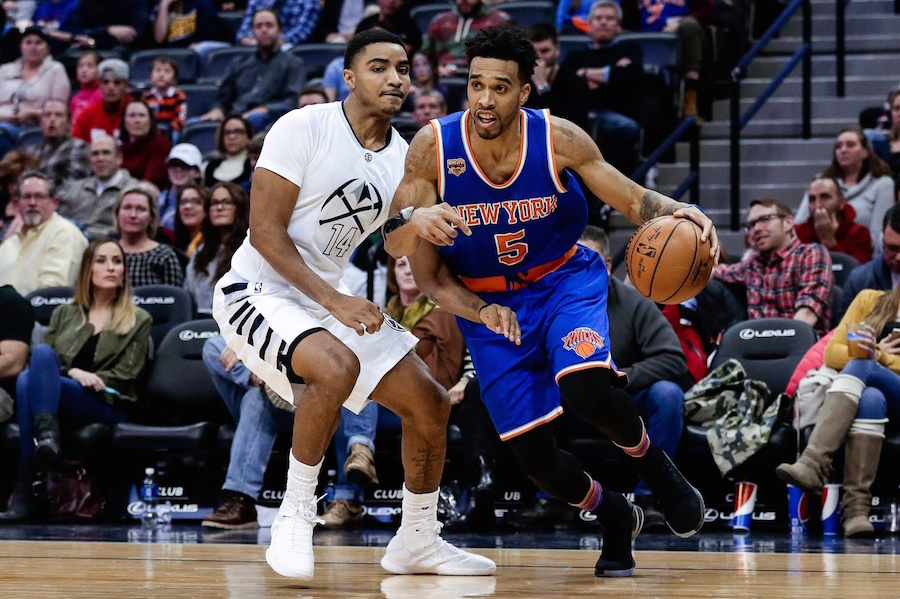 The Denver Nuggets knocked off the visiting New York Knicks Saturday night, notching their second straight victory. Head coach Michael Malone stuck with his new starting lineup in the game and it paid off for the second game in a row.
Malone opted to switch things up following the team's putrid six-game road trip punctuated by a 20-point loss to last-place Dallas. The lineup change has produced Denver's second pair of back-to-back wins this season.
The team is averaging just under 130 points per contest in the span and has seemingly fixed all the problems they had faced in the previous few weeks.
The insertions of Gary Harris and Nikola Jokic into the starting lineup have made all the difference for the Nuggets.
Harris's ability to guard the opposing team's best guard and Jokic's ability to space the floor has allowed Malone to coach more freely, resulting in a better, faster-flowing Nuggets team.
"That's two games in a row where we never trailed, and put up a lot of points." Head coach Michael Malone said after the game. "When your starting group gets you off to a start like that, [it] makes the guys off the bench job that much easier."
The past two games for the Nuggets have been great, and a large reason for the new found success stems directly from the shakeup in starters.
"I like what I see," Malone said. "It's two games, very small sample size, but I do like what I have seen, and hopefully that can continue and that can become who we are."
Things are certainly on the upswing for the Nuggets, but the play as of late is something that the players expect night in and night out.
"That's how we want to play," Gary Harris said after the game. "I like the energy we are playing with on both ends of the floor. We are having fun, and we just got to keep it going."
Finally, things are looking brighter for the Nuggets. It has not been easy, but the new-look starting lineup has provided the jolt of energy this Nuggets team has been desperately looking for all season long.