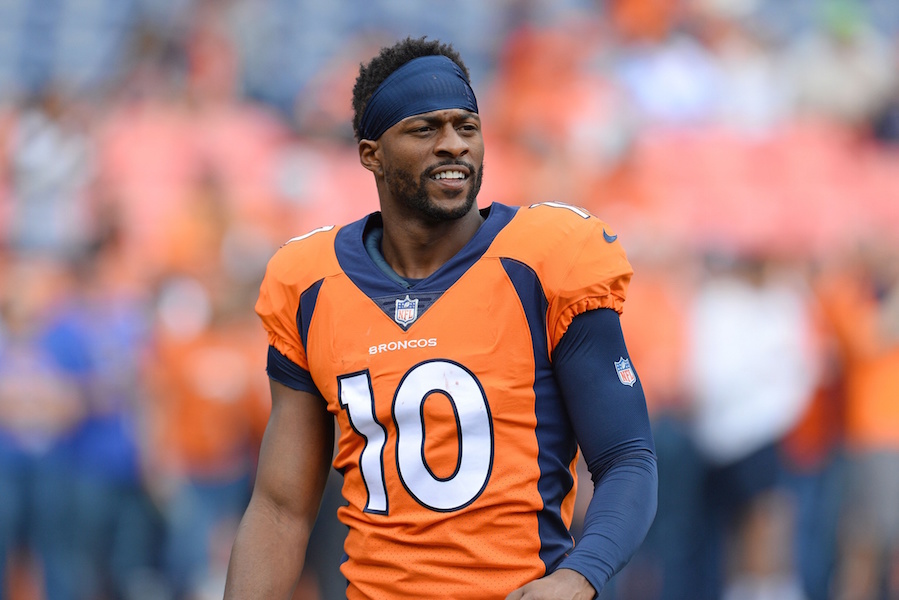 When Denver Broncos' WR Emmanuel Sanders tore his Achilles in early December, the fear was he'd be lost not only for the rest 2018 but a chunk of 2019 as well.
Generally in the sports world that injury is thought of as a year long rehabilitation process.
If that were the case, Denver fans might not expect to See Sanders until Week 12 against or Buffalo or Week 13 against the Los Angeles Chargers.
And while we've heard reports and seen some evidence Sanders is trending for an earlier return than that, today came evidence it might be much earlier.
Like Week 1 early?
You be the judge.
Solid work today with my dawg @ESanders_10 . We got those feet & hips working like crazy today. pic.twitter.com/Kk1UrllQ05

— Footwork_King 🤴🏾 (@footwork_king1) July 12, 2019
Oh boy. That looks like a man ready to play in a football game today. Just the way Sanders moves makes it seem like he'd be nearly impossible for a defensive back to cover.
We'll see next week when training camp gets going just how much the coaches and trainers let Sanders do, but this video is a very promising sign.