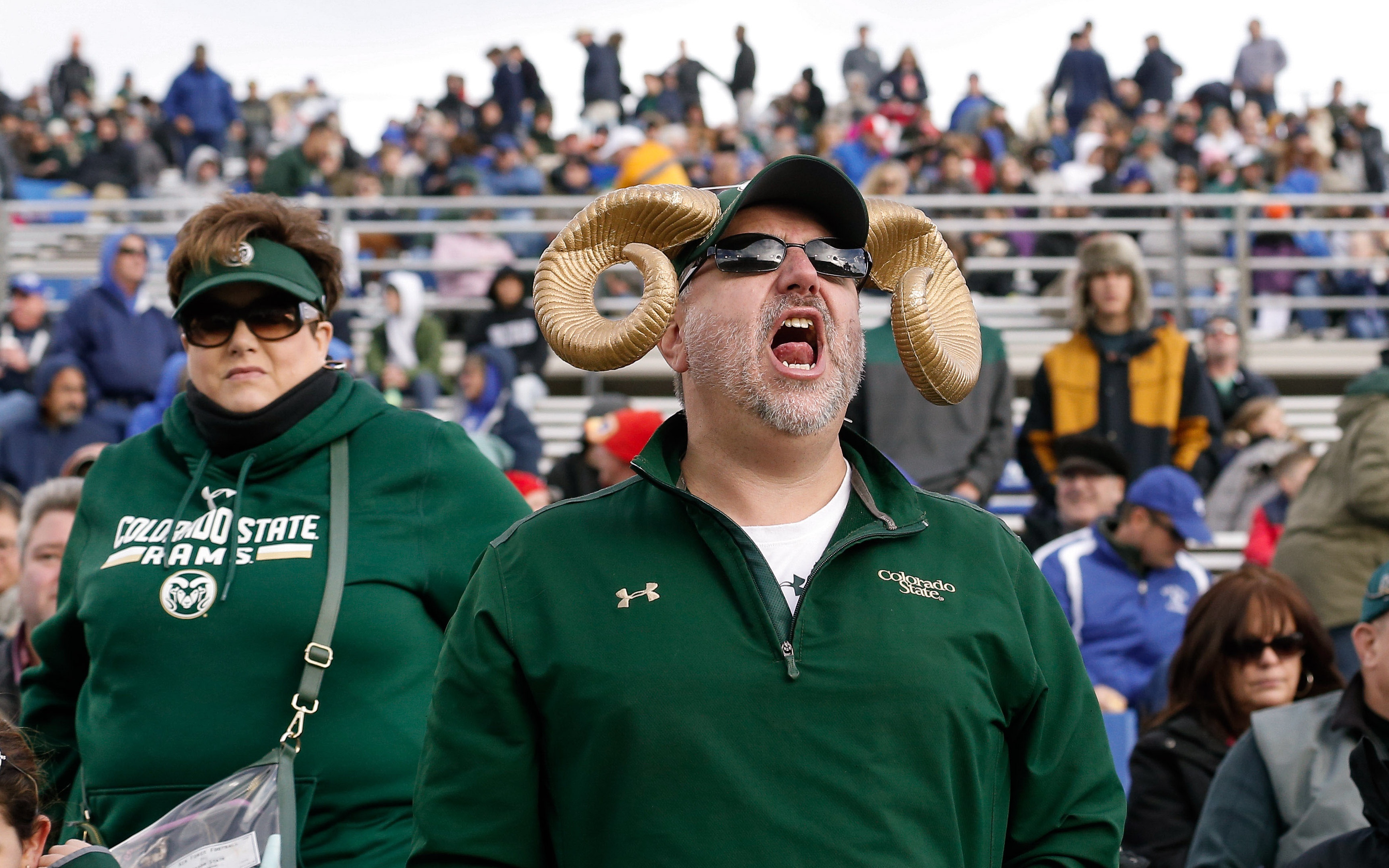 Joe Parker's accomplished a lot during his tenure with Colorado State as Director of Athletics, and maybe his most important role has been setting up matchups against Power-5 opponents.
According to the official @CSUFootball twitter account, CSU will travel to Michigan and face the Wolverines in front of 107,000 fans in 2022:
We're going to The Big House in 2022.

Rams at @UMichFootball 9.3.2022

Read more: https://t.co/45MhoHsdJJ pic.twitter.com/G4EhlFJgvp

— Colorado State Football (@CSUFootball) January 11, 2019
"To get to where we want to go as a program we have to continue to test ourselves against the best programs in the country," said head coach Mike Bobo on CSURams.com. "I have a great deal of respect for the Michigan program, and to have a chance to play in one of the most iconic stadiums in the nation presents a tremendous opportunity for us."
According to the school, Colorado Sate will be paid $1.8 million for the game, which is on the higher end of paydays for games like these. The Rams received $2 million for playing Florida, but that was of course tied to Jim McElwain. CSU was also paid $1.5 million for each game against Alabama over the last three years.
It will be the second time the Rams and Wolverines have ever met, with Michigan beating Colorado State 24-14 in the 1994 Holiday Bowl. That '94 season was magical for CSU, finishing 10-2 and being ranked No. 16 in the AP Poll before losing to Michigan.
The Rams, thanks to Parker's work, now have 18 Power-5 opponents scheduled over the next 10 years.
Last year, Colorado State faced a tough slate of P5 schools in Colorado — the last Rocky Mountain Showdown at Mile High Stadium — they took on Florida as part of the Jim McElwain deal and hosted Arkansas, wildly coming back to beat the team from the SEC.
But this is nothing new. The Rams played at Alabama in 2017 and played a home-and-home against Minnesota of the Big Ten in 2015-16.
Next year, CSU hosts Colorado in the Showdown for the first time since 1996 thanks to Canvas Stadium. The state-of-the-art venue will help the Rams play host to Vanderbilt in 2021, Washington State in 2023, Colorado in 2024, and Texas Tech in 2025. That gives Colorado State Rams fans a unique chance to watch their green and gold take on some of the best teams in the country right at home, in the Choice City.
Upcoming road games against Power-5 opponents are as follows: At Arkansas (2019), at Iowa (2021), at Michigan and Washington State (2022), at CU (2023), at Vanderbilt (2025), at Texas Tech (2026) and at Arizona (2027).
For years, the Rams have been wanting to move up from the Mountain West and into a Power-5 conference. And while none of those big-time conferences are expanding at the moment, CSU can take advantage of playing all these bigger programs by proving they belong and winning some of these games.
Winning, of course, will determine what happens in the immediate future of the program for Mike Bobo — entering his fifth year — as well as the overall future and whether or not CSU can, indeed, move into a P5 one day.
That leap into a P5 conference is key because those schools — with their massive television contracts — make much more money than do schools in the Greater-5, like the Mountain West.