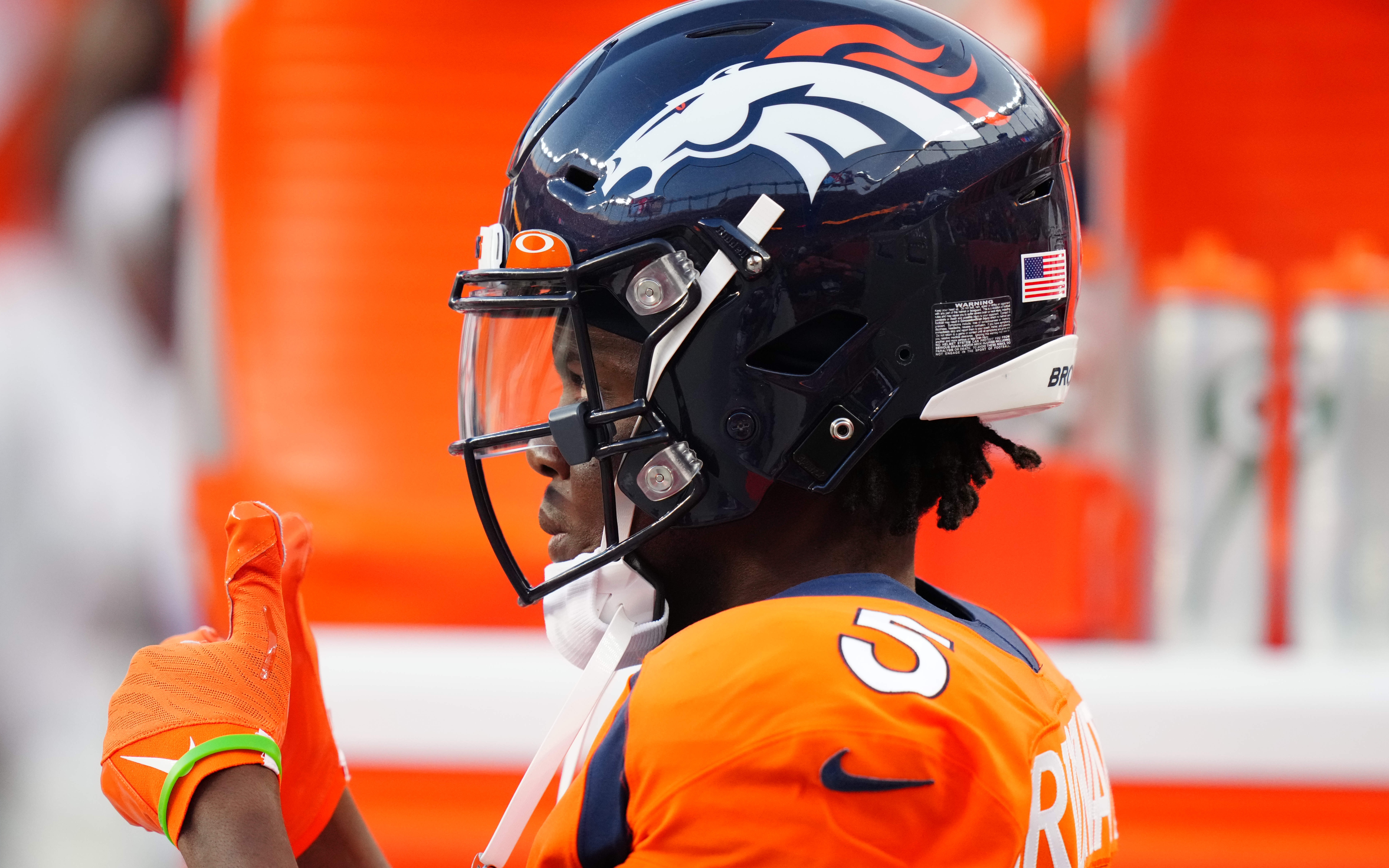 The great quarterback debate is over in the Mile High City, right?
Teddy Bridgewater was named starter of the Denver Broncos by head coach Vic Fangio in the week leading up to their third and final preseason game, and some in Broncos Country were irate.
Drew Lock was drafted in the second round only two years ago. He's been "the future" of the QB position for the last two years. He has all of the physical tools necessary to be a great gun-slinger in the NFL.
But, the truth is, Lock was not only out-played last season but also this preseason by the veteran, Bridgewater.
Yes, Lock's 80-yard touchdown to K.J. Hamler in the first week was electrifying, but the youngster was merely mediocre outside of that this preseason.
Meanwhile, Bridgewater showed incredible pocket presence and awareness, like on the 4th-and-5 completion for 35 yards to Jerry Jeudy. The journeyman was calm and competent, communicating with Hamler at the goal line and recognizing he would be open on a touchdown. Additionally, Bridgewater was more accurate than Lock this preseason (73.3% – 67.9%), and even dating back to OTAs teammates Jerry Jeudy and Noah Fant raved about the newcomer's ball placement and communication.
Of course, the preseason is a small sample size and against so-so competition at best.
But, if we look at 2020 numbers and into Next Gen Stats, the picture of accuracy becomes much clearer.
Next Gen Stats does this great graphic where a quarterback's rating is broken into different parts of the field: left, middle, right as well as varying distances. And as we see here, Bridgewater was clearly a more accurate passer last year in terms of passer rating, at almost every distance. That includes the deep ball, where Lock was below league average in 2/3 sections beyond 20 yards, while Bridgewater was within league average in all three regions.
Just looking at what they both did in 2020 for those who haven't seen or don't want to see. https://t.co/g9Zard7fGchttps://t.co/n5WyIvAluH pic.twitter.com/41UOZ3W7Jy

— Joseph Mahoney (@ndjomo76) August 26, 2021
While Lock was above league average at only one section on the field (between 10-20 yards, between the hash marks), Bridgewater was above average in 5-12 sections and at average in another four of them. More simply, there's a lot more red on Lock's field than Bridgewater's.
Beyond that, the other numbers are clear. Lock was the least-accurate passer in the NFL last year (57.3 percent) while "Steady Teddy" was the fifth-best (69.1). And basically all the advanced passing metrics put Lock down in the bottom-5 of the league's QBs last year.
What does it all mean?
Well, the 2021 Denver Broncos are built defense-first, and they need the offense to: Have better ball control, clock control and ultimately score more points than in recent years.
Bridgewater's much better accuracy should mean longer sustained drives, giving the defense time to rest. It should also mean being able to get the ball in the hands of Denver's bevy of playmakers like the aforementioned Jeudy, Hamler, Fant as well as Courtland Sutton.
So many drives were stopped dead in their tracks last year due to Lock either completely missing his receiver or throwing into double-coverage. There's hope this time around the new QB will be able to hit those open receivers to move the chains, and a likelihood he can make smarter decisions with the ball, too.
That means less interceptions and an overall more effective offensive attack.
Look, Bridgewater may not be the "sexy" option compared to Lock, but he's the quarterback who will lead the offense to more points. That will help Denver win more games.
Drew Lock brought promise of a long-term answer at quarterback, but that has all but ended with Bridgewater taking the reins of the Broncos. Lock was the most divisive figure in Broncos history since Tim Tebow; here's hoping those Lock fans remain Broncos fans and enjoy the improved offense this year.