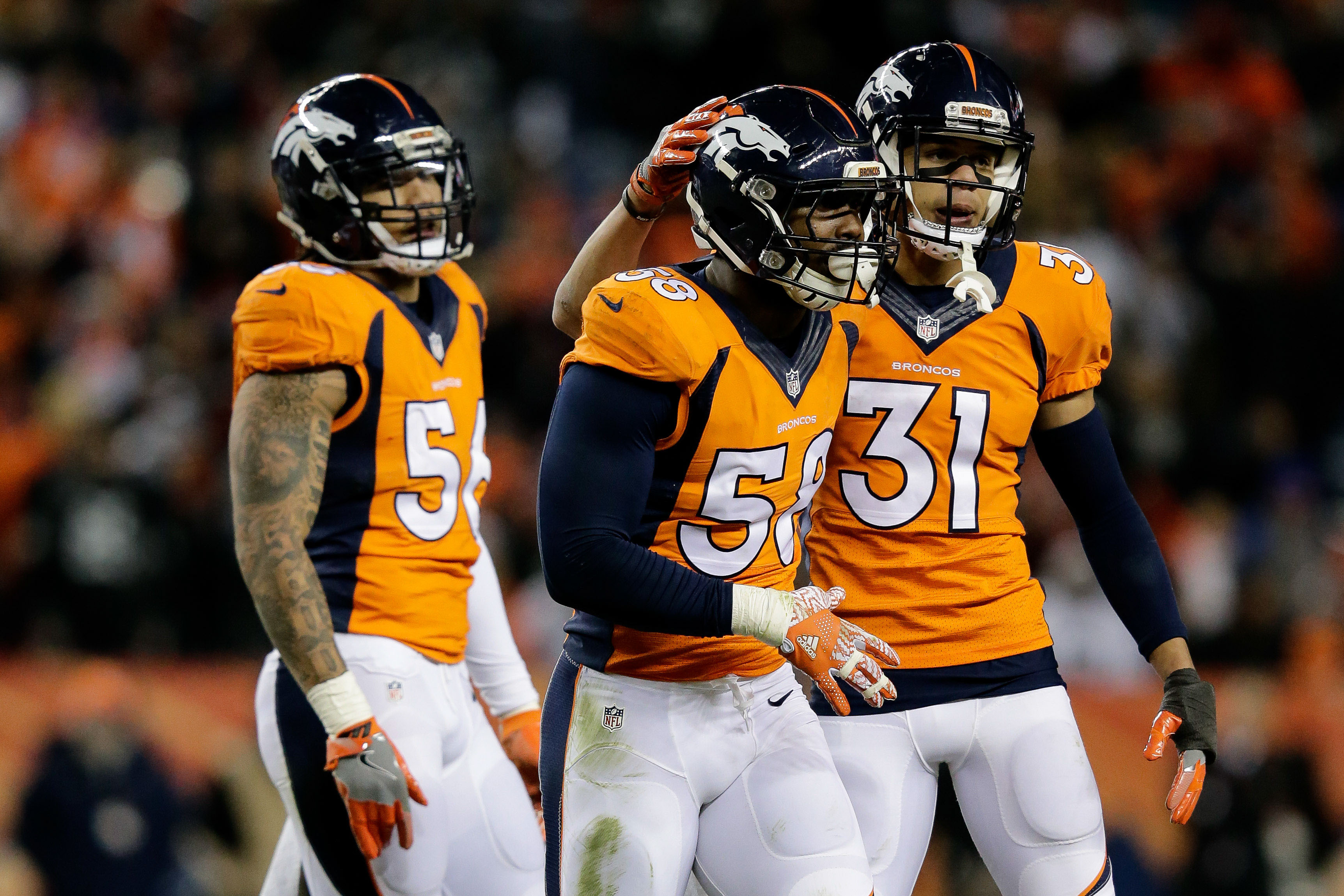 The franchise tag window officially opened on Tuesday, and as a result, the off-season now feels like it's officially underway.
With the tag window opening, the highly-respected Gregg Rosenthal of NFL.com and NFL Network released his projections of players likely to get the franchise tag and those likely to be cut by their team to free up cap space. Across the two lists several Broncos were mentioned.
Rosenthal listed Simmons as the sixth-most likely player to get the franchise tag, which means he should almost certainly remain in the Mile High City.
"Tagged last year for $11.44 million, Simmons would see his salary jump to $13.73 million in 2021," Rosenthal wrote. "He has been excellent in both seasons under Broncos coach Vic Fangio, earning second-team All-Pro Football Focus honors in 2020. Like with Fangio, the Broncos may prefer to go year-to-year with Simmons, even if his play has warranted a bigger commitment."
The Fangio point is an interesting one that hasn't been brought up much in regard to Simmons.
It wasn't until Fangio arrived in Denver that Simmons truly blossomed into a superstar. So, considering Fangio's murky future with the team after 2021, would the Broncos want to give their safety an expensive long-term extension if he might not be able to replicate that value with a different head coach?
One would think he should be able to, but it is a fair question to ask. The nice part of Rosenthal's projection is that he doesn't see Simmons leaving anytime soon. Instead, his question revolves around whether he receives a long-term extension or a one-year deal in the form of the franchise tag.
Unfortunately, Rosenthal sees two Broncos on their way out, as he ranked them No. 1 and No. 2 on his list of likely cut candidates.
"The Broncos are in better salary cap shape than most, but this was always going to be an inflextion-point year for Miller, even if he wasn't coming off a dislocated tendon in his ankle that forced him to miss all of last season, due to his contract's club option for 2021. Miller's performance had already dipped before the injury and the Broncos can save $18 million against the cap by declining the option," Rosenthal wrote to explain why he placed Miller atop his list. "It's hard to overstate Miller's excellence or importance to the Broncos over the last decade. The Hall of Fame-caliber pass rusher could still have good years left, albeit at a reduced price. He could renegotiate a pay cut with Denver, but hitting the market is more likely."
Later, on NFL Network's Up To The Minute, Rosenthal doubled-down and stated that he thinks there's a "20 percent chance" Miller remains a Bronco.
Local insiders shot down a report from ESPN's Dan Graziano last week that said Miller was "likely" to leave, by stating the team had yet to make a decision either way. On Broncos Country Tonight, Benjamin Allbright, Ryan Edwards and Brandon Krisztal agreed their reading on the situation was closer to 50-50 or 60-40 in favor of Miller staying.
That sourcing is very valuable, but we also shouldn't discount the opinion of an outside analyst who sees the contract situation as un-tenable
While Miller's placement might shock some Broncos fans, the second name on Rosenthal's list, Jurrell Casey, should surprise no one.
"It was always going to be a challenge for Casey to reach the final season of a four-year, $60.4 million extension he originally signed with the Titans," Rosenthal wrote. "Denver had high hopes for Casey after acquiring the five-time Pro Bowler via trade last March, but he missed most of the season with an injury. The Broncos can save $11.9 million in cap space by cutting the 31-year-old."
The Casey situation really is that simple. Moving on frees up a huge amount of cap space. Much more cap space than one would think Casey is worth at this point in his career.