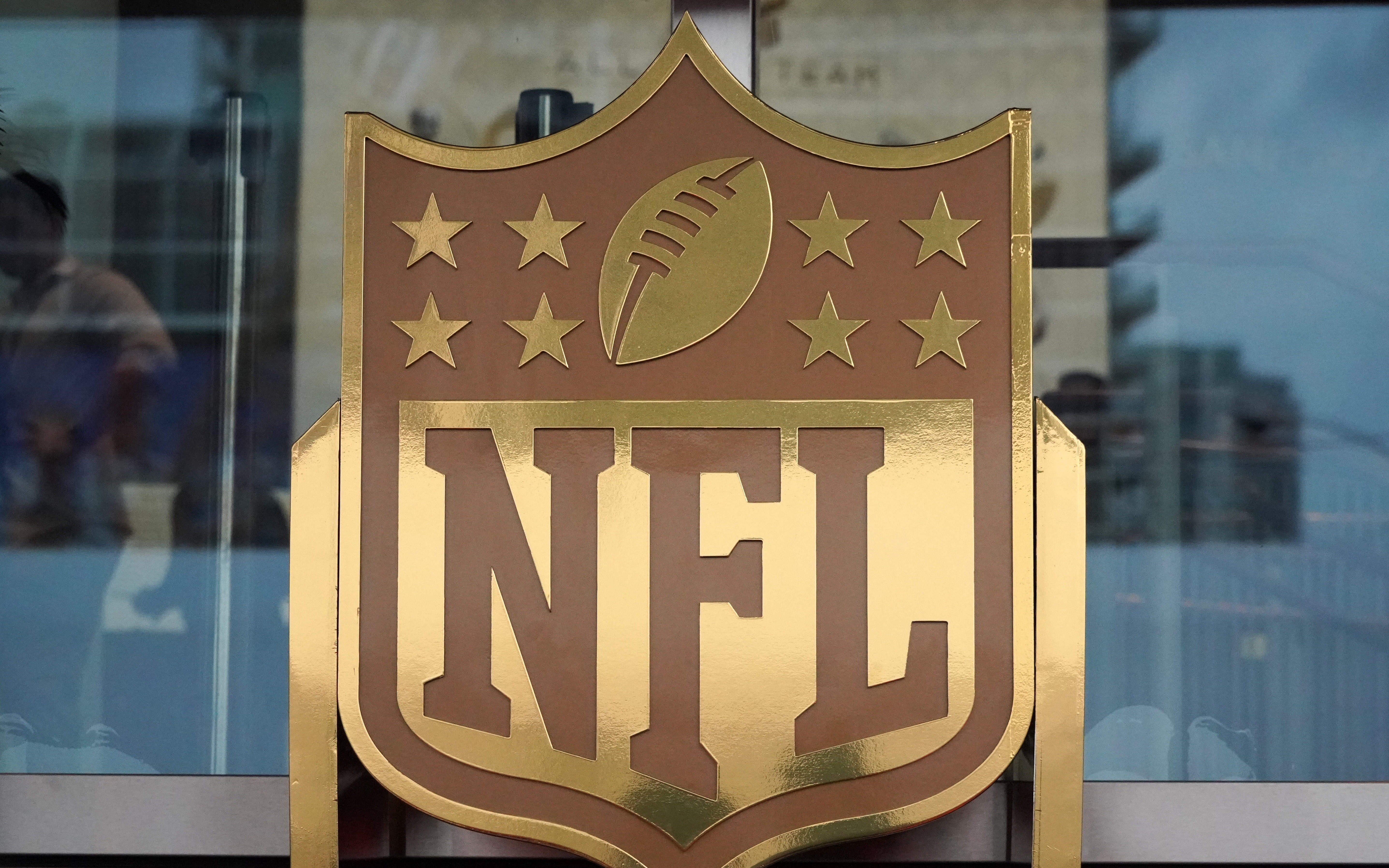 Players love to say it all the time: In the NFL, it's "next man up."
And no year may embody that sentiment more than 2021. That's because, even on top of the National Football League being a grueling endeavor at 16 games, the league added an additional game to every team's schedule this year, which means more missed games due to injury. And the COVID-19 pandemic threatens to continue to force backups into starters' roles too.
That is especially true for starters — like Cole Beasley of the Bills, DeAndre Hopkins of the Cardinals or Alexander Johnson of the Broncos — who refuse to take the effective, safe vaccines which are widely available.
On Thursday, the league offered up a memo that basically told teams: 1. They're not rescheduling games this year due to COVID and 2. If a breakout of coronavirus occurs due to unvaccinated players, that team will not only forfeit but be financially responsible for the lack of game as well.
Tom Pelissero broke it down with his thread on Twitter here, which included saying players who are unvaccinated and test positive for COVID must sit out the mandatory 10-day period. The league has also previously said players who are unvaccinated must wear masks almost anytime off the field, can't leave the hotel on road trips, can't eat or work out with teammates and more.
Sure, their bodies, their choice. NFL players aren't being mandated to take the vaccine, but they are being heavily incentivized to do so.
Why? The NFL has an incredibly valuable entertainment product which must take place, without a hitch, every single week from September through January. Somehow, the league was able to play all 256 games last year, but many were critical of the handling of some game postponements.
Broncos fans in particular were upset the team was forced to sideline their entire quarterback room when Drew Lock — the starter last year — took off his mask along with the other QBs and the next day backup Jeff Driskel tested positive for COVID. That forced Kendall Hinton into the starting lineup and the Broncos — who would have almost certainly lost to the talented Saints either way — were trounced and embarrassed.
Denver also had their Week 5 game moved to Week 6 when the Patriots had a breakout in their locker room, and Broncos fans were upset then, too.
No more. The league isn't moving a single game, and those players who are unvaccinated will end up missing many contests again this year.
The good news is, Vic Fangio and the Broncos' organization has led the entire way in terms of vaccinations. Fangio and the entire Broncos staff are immunized against COVID, and the team is currently at 95% of players either fully or partially vaccinated, leading the NFL. And because of that, Denver will have far fewer hoops to jump through than other teams, like the Cardinals or Colts, who are barely over the 50% threshold for vaccinated players.
So, in all likelihood, 2021 will see a few games canceled and the records will be affected. The Chargers, in Denver's AFC West, had fewer than 50% vaccinated last week. So keep an eye on those Week 12 and 17 matchups.
Currently, the pressure is on for players who remain unvaccinated. They can either take the free and effective vaccines or risk not only missing two weeks or more of game time, but risk their team having to forfeit a game.
The professional risks are possibly even higher for coaches, who are already being fired when refusing to protect themselves and their community against COVID-19.
Rick Dennison, a former Broncos player and longtime coach in the Mile High City, was fired by the Minnesota Vikings on Friday because he refused to get vaccinated. Quickly after, Cole Popovich was fired by the Patriots for the same reason.
Look, teams cannot risk missing games, forfeiting them and then having to foot the bill for that missed game. They have to limit the number of people both on the staff and on the gridiron who aren't vaccinated. That means, it's only a matter of time until players are cut for refusing to take the safe vaccine, too.
Imagine a team having to forfeit due to a few players sparking an outbreak. The few who started it — if they were identified — would be ridiculed by fans and teammates alike.
Torrey Smith, a two-time Super Bowl champion summed it up well, saying on Twitter, "Why is everyone tripping over the NFL memo? It doesn't force you to get vaccinated. It just says if you want to be the reason why things are worse, your team will pay. There is a difference."
Of course, COVID-19 is also bigger than NFL games. Players who decide to get vaccinated not only protect themselves, but their family members and the rest of their community as well.
If you don't want things to get worse — in general, in the world and not only on the football field — get vaccinated against COVID-19. Simple as that.