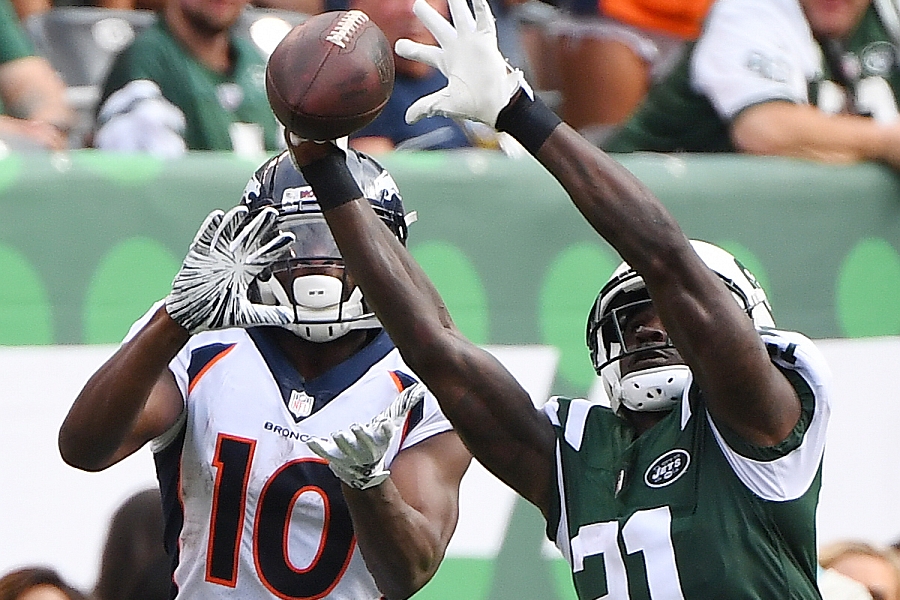 The Denver Broncos, after starting their season with a pair of wins, appear to be in freefall once again following a humiliating 34-16 road loss to the New York Jets that wasn't even as close as that lopsided score indicates.
Now 2-3 with the powerhouse Los Angeles Rams yet to visit, and the complaints from disgruntled players in the team's locker room grow ever louder, Super Bowl-winning coach and NFL Network analyst Brian Billick joined Nate Lundy, Shawn Drotar and T.J. Carpenter on Mile High Sports AM 1340 | FM 104.7 to discuss how the Broncos could turn around a season on the brink.
Billick explained that after only five weeks, every team but the Rams and the Kansas City Chiefs is still feeling themselves out a bit. "Everyone around in the league is kind of scrambling around, wondering, 'how good are we'? … You could really put everybody in a bag and just pull one [team] out."
The Broncos are only 1-9 in road games under head coach Vance Joseph, and Billick suggested that the Broncos threw one away on Sunday. "There's no shame in going on the road and losing to a Baltimore… The Jets game? That's one that gets away from you. If you're going to be a good football team — the old formula never changes: you've got to win at home and split on the road; you've got to beat the teams you're supposed to beat and split with the good teams," Billick said. "When you go on the road, against a team that you should beat? That's one that you've got to get… That Jet team? They're not a great team, they're an OK team — but to lose, and to lose the way you did on the road? It's a missed opportunity."
The Broncos took a lead on Sunday, but instead of continuing handing the ball to Phillip Lindsay and Royce Freeman, who were having success, the team attempted 51 pass plays to only 17 runs. "You don't go in that way; you don't go in, going, 'let's abandon the run,' because we know that's what they've got to do — in order for Denver to be good, they've got to be that balanced team," Billick said. "Nobody wants to throw the ball 50-plus times. All of a sudden, when the game starts to get away from you… they got away from the run a little bit. It may have been that the Jets decided, 'Okay, we're not going to let you run on us; we're going to see if you can beat us with plays down the field,' and they didn't. So that's the challenge for them.
They've got to stay balanced; it's good for the defense as well. In order to be balanced, you've got to be good on third down, and right now, the Broncos are 26th in the league — at 35 percent, 36 percent, which is well below the average. That's the key, if you want to run. It's not just running the ball; even if you run the ball well — at four yards a carry — that still leaves you with a third-and-2.
You've got to be good on third down, and right now, that's the challenge with the Broncos."
Click here to listen to the full interview with Brian Billick.
Catch Mornings at 5280′ with Nate Lundy, Shawn Drotar and T.J. Carpenter every weekday from 7a-9a on Mile High Sports AM 1340 | FM 104.7 or stream live any time for the best local coverage of Colorado sports from Denver's biggest sports talk lineup. Download all-new the Mile High Sports Radio mobile app for Apple or Android.