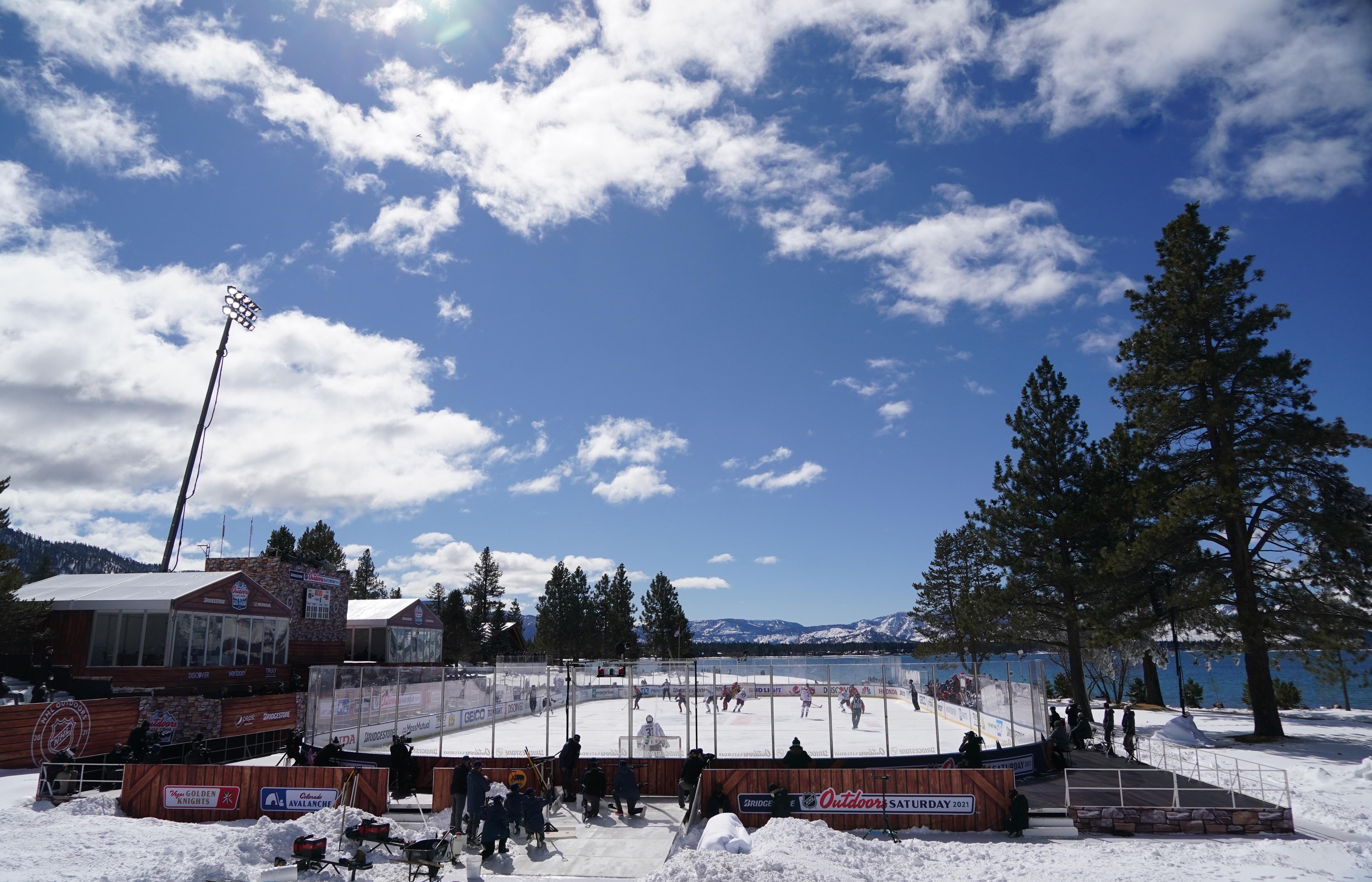 The NHL has suspended the final two periods of the Avalanche and Golden Knights game at Lake Tahoe due to poor ice conditions caused by heavy sunshine.
After a lengthy intermission stoppage, NHL Commissioner Gary Bettman announced on NBC that the game will resume at 10 PM MST.
"It's not safe to continue this game at this time," Bettman told NBC. "Some players wanted to keep going. Others didn't."
Sunshine was the catalyst for poor ice conditions — specifically, anywhere there was color (lines, logos, etc.). Players and officials were stumbling all over the ice during the first period, which Colorado led 1-0.
The NHL attempted to extend the first intermission with hopes of getting the ice in good shape but was unsuccessful. During the delay, the league announced that tomorrow's Lake Tahoe game between Philadelphia and Boston has been pushed back from 12 PM MST to 5:30 PM MST.
This is the first NHL outdoor game that has been suspended after the initial puck drop. Others have been delayed.
Sam Girard scored the lone goal for the Avs. Colorado outshot Vegas 17-8 and had 1:21 of 5-on-3 to end the first period. The second period will begin with the Avs on a two-man advantage for three seconds before finishing a 5-on-4 attempt for 37 seconds.