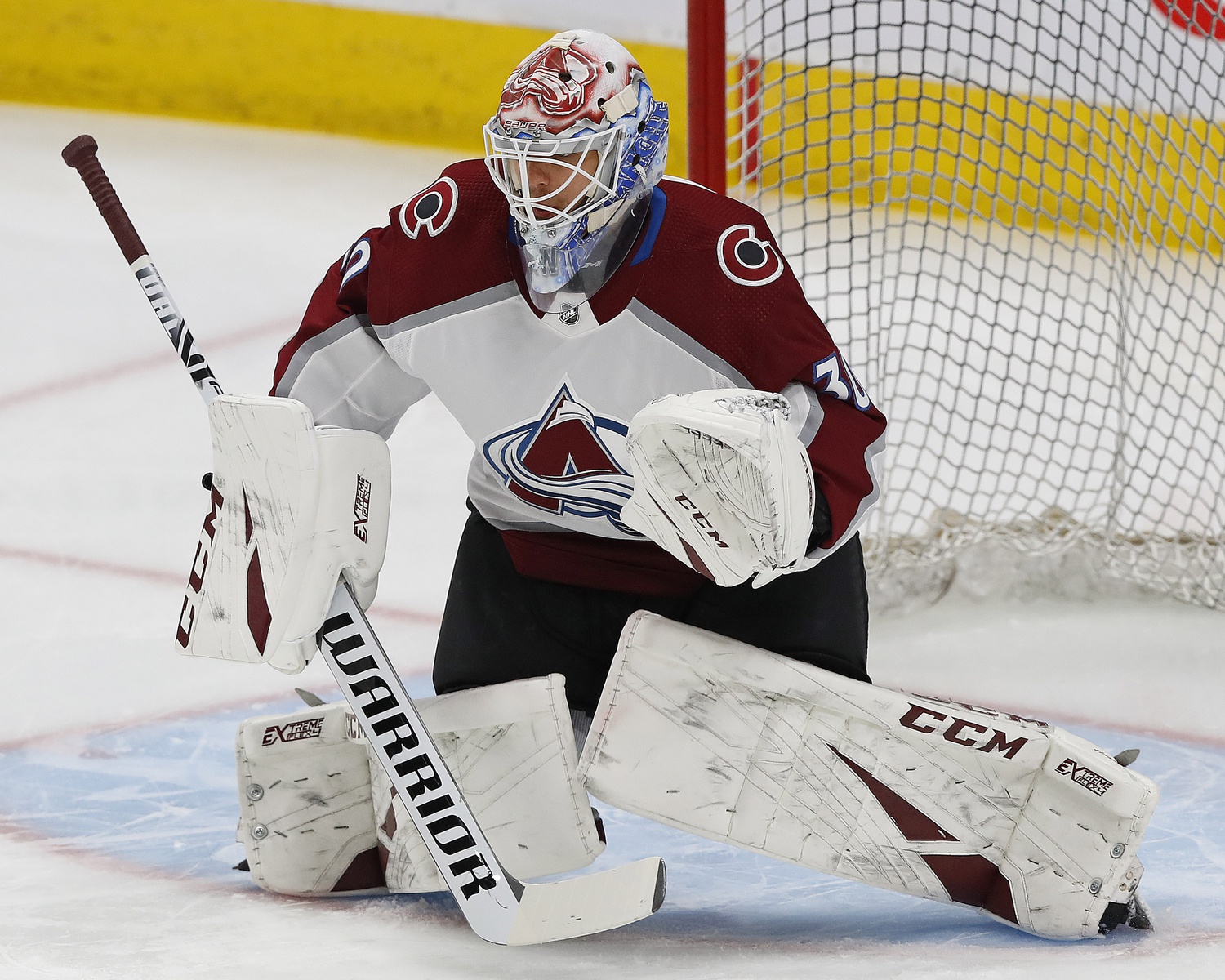 One of the biggest COVID-related changes in the NHL is the implementation of a taxi squad. The six-man roster, which requires at least one goalie, will travel and practice with the main roster under their minor-league contracts.
But for young Avalanche goaltenders Adam Werner and Hunter Miska, securing a spot on the taxi squad is a no-win situation.
Many teams have chosen to add a veteran goaltender, often a fringe NHL or American Hockey League goalie, to play that role and be used in emergency situations. The Avs were not one of those teams.
Colorado's goaltending depth was depleted in the off-season, with 2020 trade-deadline acquisition Michael Hutchinson returning to Toronto and Antoine Bibeau signing with Carolina. The Avalanche did not sign any goaltenders to replace them, leaving coach Jared Bednar in a precarious situation where Werner or Miska will need to be part of the taxi squad.
If there was no taxi squad, Werner and Miska would be playing for the AHL's Colorado Eagles. But one of them will now just be a practice goalie.
"I prefer that all of our guys are all playing," Bednar said. "I don't want any of our guys sitting around too long without playing."
Werner has appeared in just two NHL games and Miska is yet to make his debut. Neither has seen enough action, even at the AHL level, to justify spending a majority of the season without starting at either level.
"They'd be coming in just trying to survive and keep their head above water," Bednar said of the unique situation. "They would not be playing the way they can play to help their team win. That is my belief on it."
The Avalanche's top two goalies Philipp Gruabuer and Pavel Francouz already give the team an advantage. The NHL has continuously moved more towards a two-goalie system, something that has never been more prevalent than it will be in a shortened and accelerated 56-game regular season.
"I think you need two good goalies no matter what this situation is," Grubauer said. "If you're playing 82 games, one guy can't play like 71 games and be ready for the playoffs. It doesn't work like this anymore."
If Avalanche general manager Joe Sakic chooses to add another goaltender, he'll likely have to look into a trade or the waiver wire, as the free-agent markets only reasonable option remaining is former Detroit Red Wings starter Jimmy Howard, who is coming off the worst season of his career.
"That's a question for Joe," Bednar said of acquiring a veteran like Howard.
Sakic could look to Toronto if veteran Aaron Dell appears on the waiver wire. Or perhaps Washington, who suddenly has an aging Craig Anderson battling two other goaltenders for the backup position. Assuming Anderson wins the role, the Capitals may have no place in the lineup for veteran Pheonix Copley.
The Avs can also choose to alternate Werner and Miska between the AHL's Colorado Eagles and the taxi squad. But the constant change likely wouldn't bode well for either. Although Bednar says he believes the competition from practice could be enough to keep them in game shape.
"If we can find a way to flip goalies like we are with the rest of the players on our taxi squad, then I think we do that," Bednar said.