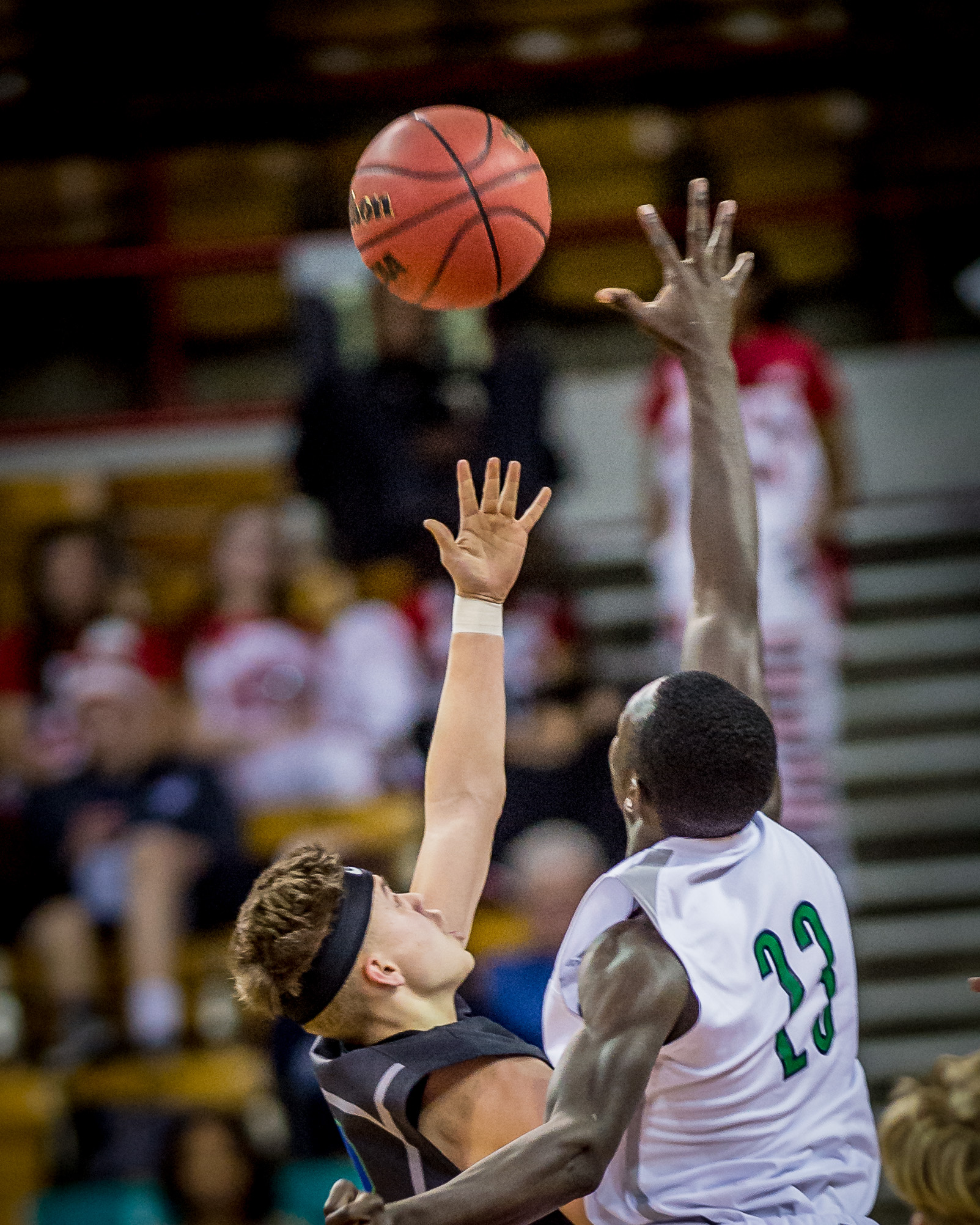 Parker (CO) – Being that senior pre-season all state guard Brevin Brimble is one of the states top shooters and he just came off of a 28 point performance that included a barrage of three pointers, the game plan was the run him off of the three point line. Brimble stands at 5'10 and weighs south of 160 pounds dripping wet, so the game plan made a lot of sense. The good news for Chaparral is they successfully limited Brimble's three point attempts; he finished with 3. The bad news is he carved up the Chaparral defense all night with mid range floaters. Just when Brimble would appear to be stopped by the Chaparral bigs, he'd drop in a tear drop just over the extended arms of helpless defenders. "Last night I realized I wasn't getting any calls, so I knew going into tonight's game I was going to have to bring out my floater package" Brimble said.
While Brimble did the heavy lifting for Doherty it was sophomore forward Ronnie DeGray III who led the way for Chaparral. DeGray III finished with 26 points and showed why he is already on the radar of several division 1 programs. DeGray III was versatile and dominant the entire night. He connected on two three pointers, converted on two three-point plays, got to the foul line and showed the polish of his post up and mid post game.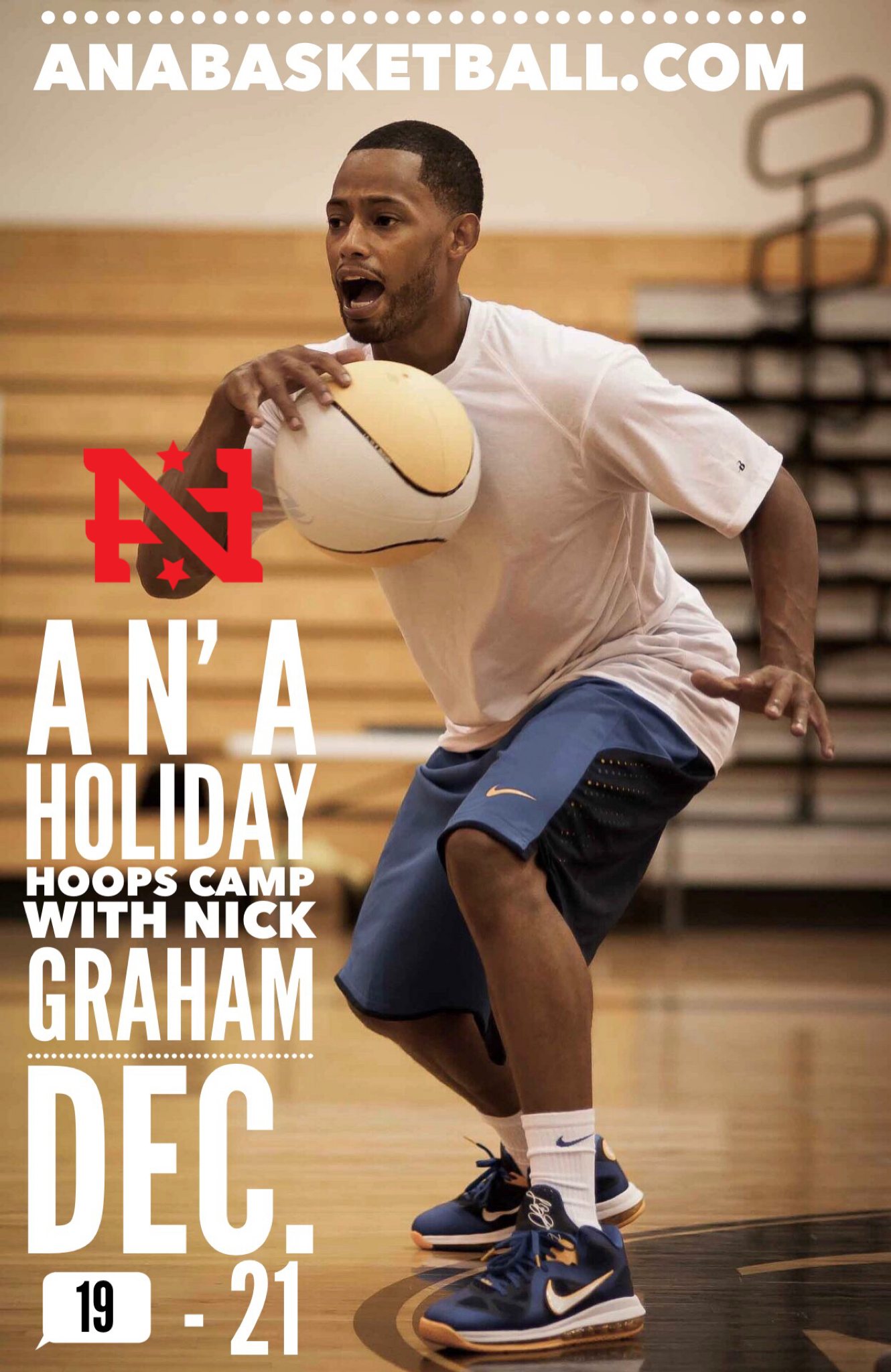 Doherty, one of the state's top five teams was the clear cut favorite, but behind DeGray III, fellow sophomore Joseph Dalton and freshman Kobe Sanders Chap was in the game until the final seconds. Doherty led by just 3 points going into halftime at 33 – 30. DeGray III more than held his own, but Brimble was relentless, and whenever Chap made a run he'd kill the defense ever so softly with one of his soft floaters that seemed to take the life out of the crowd and the Chaparral defense.
During the third quarter, both Brimble and DeGray III remained hot, but it was junior post player Kyrele Benford for Doherty and sophomore Joesph Dalton that took on the scoring load. Benford scored seven of his nine points in the third including a three point play, while Dalton scored 8 of his 14 points in the third, that included two timely three pointers. Doherty held on to a one point lead 53 – 52 going into the fourth quarter.
Chap took control early in the fourth. With 4 minutes remaining at 59 – 55. A combination of Brimble's seasoned experience and Chaparral's lack of experience led to a 5 – 0 run after Doherty senior Emmanuel Burleson drained a corner three with 3:06 remaining. Chap was resilient the entire night and never quit, the even took the lead back with 2:30 renaming, but of course Brimble responded with a free throw line floater. Chaparral was over zealous in hedging the ball screen, Brimble split the ball screen and froze the help defender by looking him off then snuck right into yet another tear drop floater to reclaim the lead at 62 – 61.
Chap had a chance to get back in the game with a minute left, but they turned it over twice in the last minute. After a few free throws to seal the deal, Doherty prevailed by the final of 67 -61.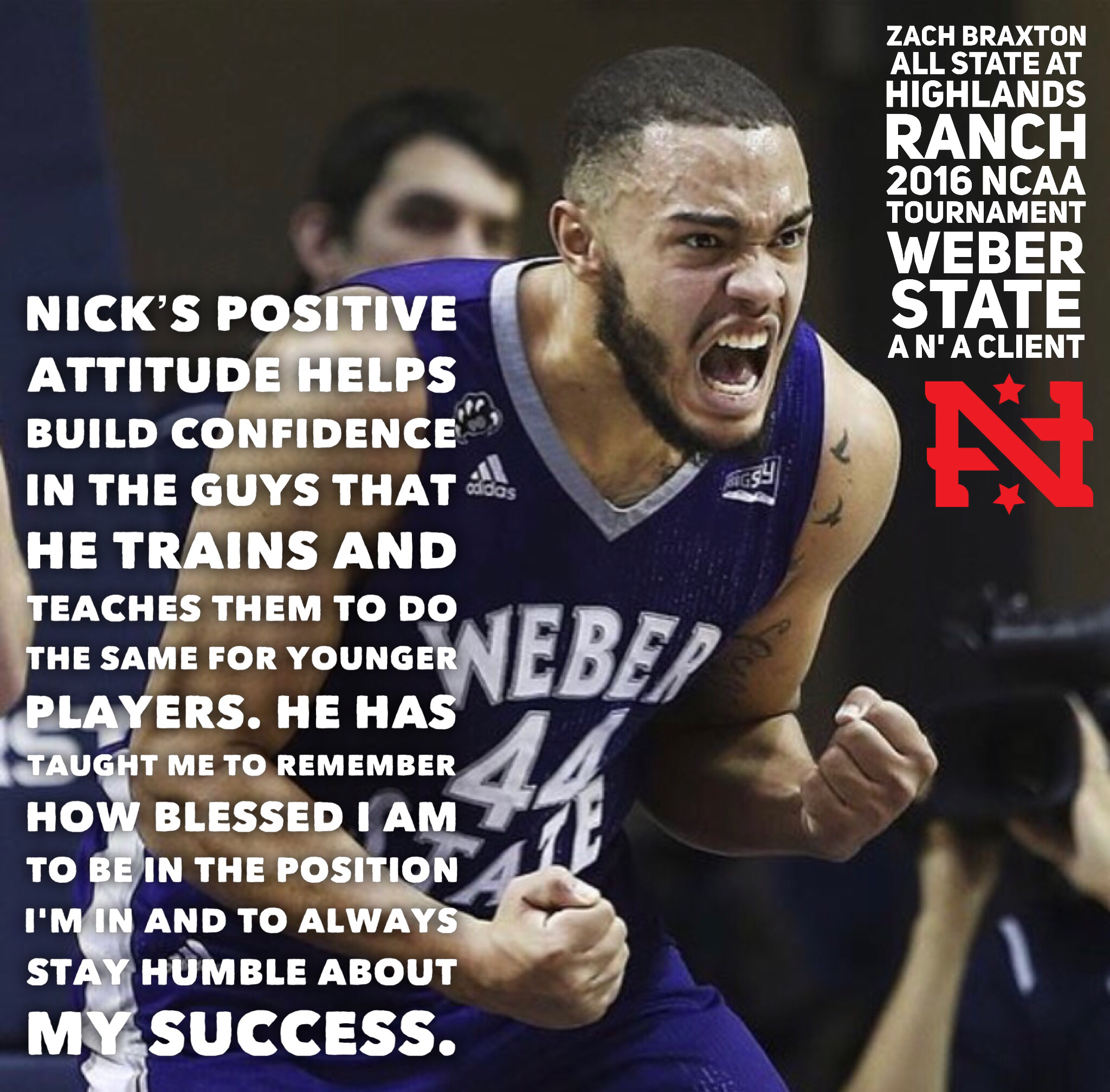 Brimble's hot start – Brevin has started the year out on a tear. Through three games he's averaging 26 points. Brimble will have his work cut out for him tomorrow. He faces one of the top coaches in the state in Joe Ortiz of ThunderRidge. I'm sure Ortiz will watch the film of tonight's game and have a game plan in place to slow Brimble down.
Young Chap team coming into their own – Despite losing, Chaparral sent a message. They will be a force to be reckoned with. Their top 4 players are sophomores and freshman.  Every one expects them to be compete next year, if they can build on this they maybe a year early. "There are no moral victories, but we played hard. This was good for us to play such a skilled player in Brimble. He made us pay for our mistakes, our kids responded but they learned you can't have lapses and break downs. We will better down the road for this experience," Chaparral coach Tellus Truesdale said after the game.
Degray III – Talented sophomore Ronnie Degray III has a chance to develop into a talented college prospect. If he grows (which he should his father is 6'9), and continues to work on his shot, develop his perimeter game and polish his post game he will a high level prospect.
About the Blogger: Through A N' A basketball, which Nick founded in 2009 he has trained youth, prep, college and professional players from all over the world. Nick has been featured in Slam Magazine, developed and starred in interactive training videos for Spalding. Nick traveled to the 2016 NBA All Star game to provide youth players in the Toronto community with NBA All star training. Nick also led camps for NBA stars Chris Paul, DeMar DeRozan and Chauncey Billups. During the off season Nick trains Ty Lawson, Jimmer Fredette along with many other college and professional players. Nick is mentored by Chauncey Billups and also assists Chauncey in training NBA all star Kyle Lowry. Nick's A N' A program has training programs for players of all ages and skill levels.
Visit ANAbasketball.com to find out more, or follow Nick on Twitter @DreamLiveBall & on Instagram @DreamLiveBallNick