Nick's 5A pre season Top 10
1 Eaglecrest – One of the state's top coaches, the reigning player of the year and a team that made it all the way to the championship game last year points towards the Raptors being the class of Colorado basketball
2 Denver East – The state's most decorated coach, Daylen Kountz, and returning talent.
3 Regis – The Greg Popovich of Colorado HS basketball, talented guards, and two talented post transfers.
4 Smoky Hill – Kenny Foster, and a stable of young talented players.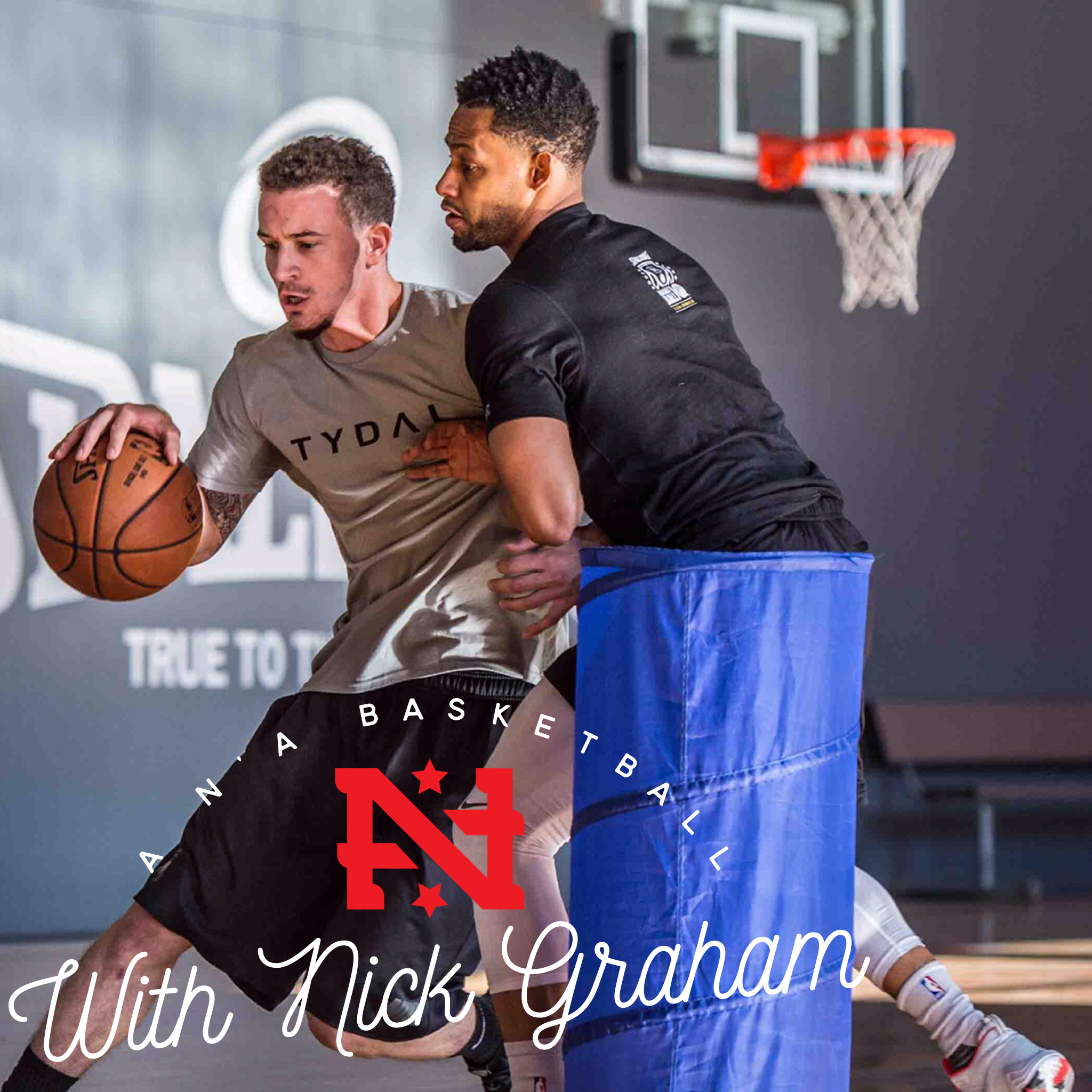 5 Doherty – Uptempo, one of the best floor generals, lock down perimeter defender, and experience.
6 Rock Canyon – A two headed monster in Sam Masten and Tyson Gilbert.
8 Grandview – Led by the state's fastest player Luchaun Duhart.
7 Chatfield – Experience returning from last years Final 4 team.
9 George Washington  – The state's most talented trio of guards.
10 Mountain Vista – Well coached team that will be lead by a hard nosed guard and a talented post player.
Nick's pre season top 10 players
Pre season player of the year: 1- D'Shawn Schwartz – 2017, Sand Creek
D' Shawn is a shade under 6'7 and now that he has committed to Colorado he will not be weighed down with the pressure of choosing what college he will attend next year. Schwartz is equipped with all the tools to be the state's top player at season's end. Size, strength, skill, athleticism and versatility. Schwartz is not short on tangible skills, however it's the intangible skills that he has in his bag that warrants his selection as my preseason player of the year.
Schwartz has always been a very hard and disciplined in his work ethic. He, along with Brevin Brimble of Doherty, were gym rats even as 4th graders when they would frequently train with high school kids, one of which being Derrick White of the University of Colorado. Schwartz's unwavering work ethic has only manifested over time. Along with his work ethic Schwartz is also carrying a huge chip on his shoulder. "Too soft", "too slow", "not tough enough", he hears it all. This past summer Schwartz competed against the nation's top players and more than held his own. Whether it was the annual Pangos All-American Camp, the US National Team trials, or playing on the Under Armor circuit for the Kansas City based Run GMC, Schwartz constantly proved he is one of the top 100 prospects in the nation.
Despite his national success he still feels many in Colorado are not believers. Going into the year Schwartz looks forward to using the fuel from doubters to motivate him to elevate his game to new heights.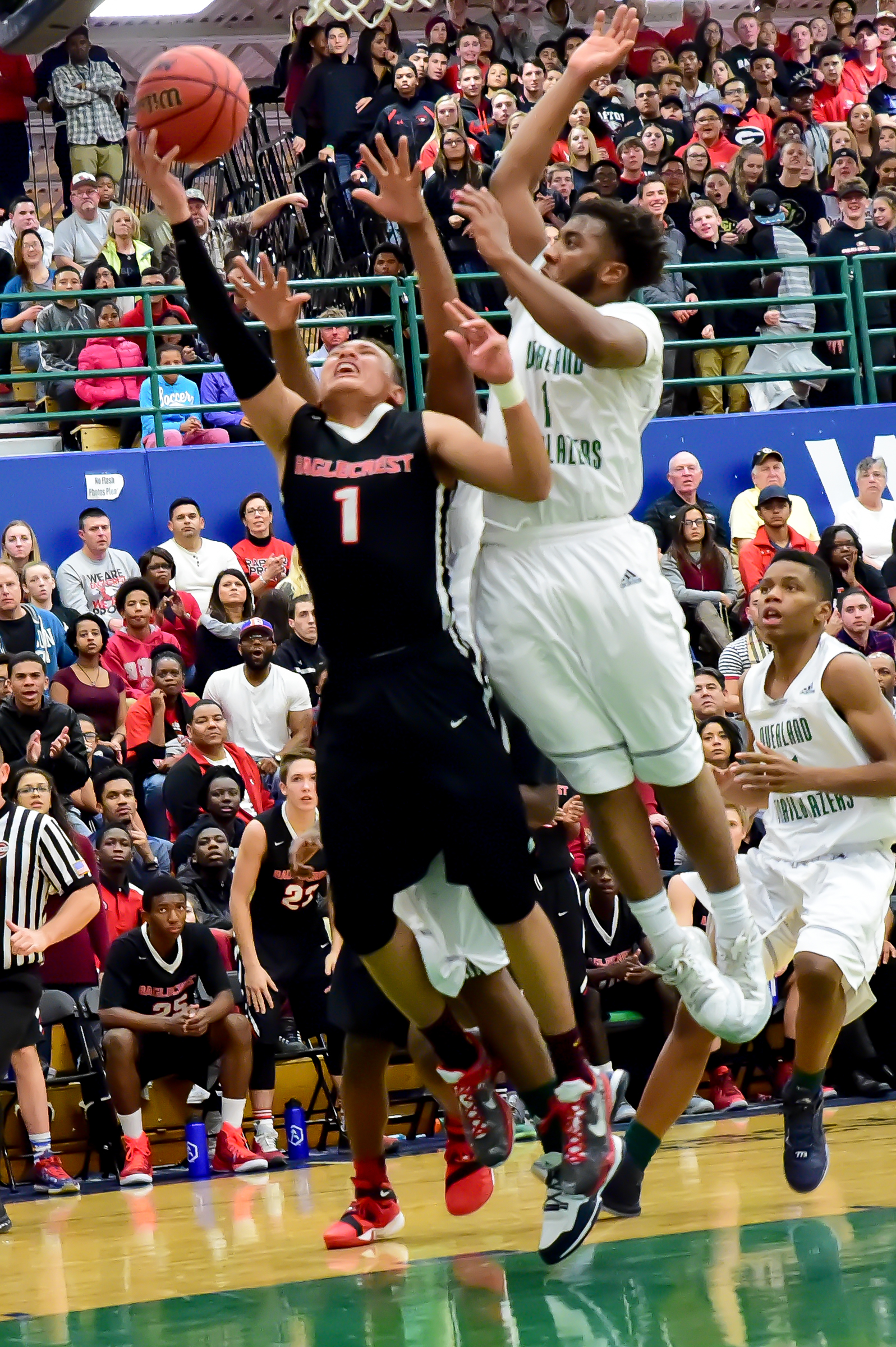 2- Colbey Ross – 2017, Eaglecrest
The state's reigning player of the year and with good reason. Ross led his team to last years state championship game. He's a 6'2 point guard that does everything for his team. He scores, gets to the line, facilitates and creates for others. Similar to Schwartz, his intangibles are what makes him one of Colorado's best. He hates to lose, I mean this as a compliment; he's a terrible loser. He will do whatever is needed to lead his team to victory. He has already signed to play at Pepperdine of the West Coast Conference, where he will compete against two former Colorado prep standouts in Josh Perkins (Gonzaga) and Chase Foster (San Francisco).
3- Daylen Kountz 2018, Denver East
Along with Schwartz, Kountz is perhaps the state's most talented player. A four star prospect according to ESPN, he already has offers from Colorado, Wichita State, and Wyoming. Kountz is a 6'4 two guard that is a left-handed, skilled scorer. A good shooter off the catch, but is better off of the bounce that prefers to get into paint and do damage. He has a great handle and every time I see Kountz he seems to get more bouncy and athletic. What's scary for opponents, is as talented as he is, he's not close to his potential.
https://www.youtube.com/watch?v=8peBcFku9Pw&index=6&list=PLncxO8UGCopan4rREGKa8NPm3Bfx_ps4q
Take your game to the next level with the Spalding Interactive training program. Visit SpaldingIQ.com to level up today.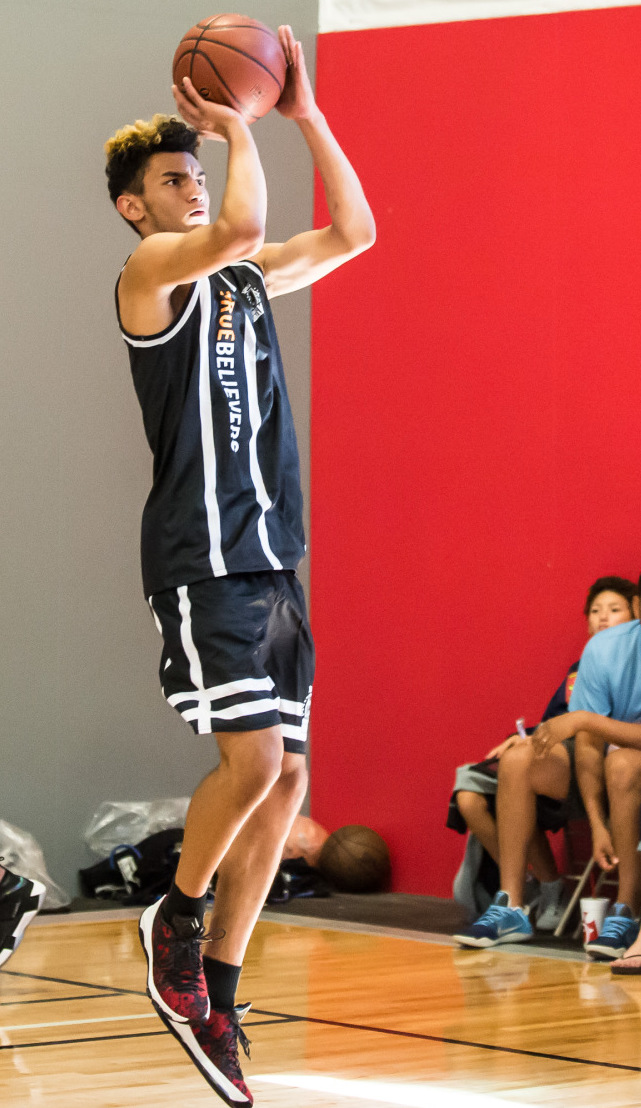 4 – Hunter Maldonado – 2017, Vista Ridge
Hunter has already signed with Wyoming. He's 6'6 and is extremely versatile. He's quick off his feet and frequently finishes above the rim. Maldonado has an exceptional handle and change of direction for a player his size. At the high school level he's a match up nightmare. He's tough, physical, and rugged in the paint, and skilled and savvy on the perimeter. Like Schwartz, Maldonado is a very hard worker. Both he and Schwartz frequently work with one of the state's top basketball trainers, Trey Harris. I am a Maldonado fan, and am excited to see what he's added to his bag this season.

5- CJ Jennings – 2017, Sierra
Jennings can flat out score the ball, as a junior he averaged 22 points per game. He's an explosive scorer that is capable of going for 40 plus if he gets going. Another thing Jennings has going for him is his head coach is a former college assistant and head coach in Terry Dunn, which has accelerated the development process for Jennings. Despite being an explosive scorer, Jennings remains unsigned which does not bold well for his opponents. I look for Jennings to be in the attack all season.
6 – Jaizec Lottie 2017, Cherokee Trail
A 6'2 point guard, who like Jennings has a lot to prove. Lottie is a legitimate division one point guard. Lottie has amazing vision, and his game will only elevate when he's placed on the floor with great players around him. Lottie has really worked on his body and has increased his athleticism. At the end of the season last year he was almost dunking, now
he's windmilling and capped of his dominant play at the West Coast Elite camp with an emphatic dunk over an opposing player.
6- Sam Masten 2018, Rock Canyon
Masten along with Kountz, are the states most talented 2018 prospects. Masten, is currently listed as a 3 star recruit nationally by ESPN. He's a smooth left-handed point guard that can score. He may be the best ball handler in the state, and like so many of the other prospects on this list is a tireless worker. Masten spends his summers training with Jimmer Fredette and Eric Garcia who have become basketball big brothers to him. Sam's skill level is very high, in fact when he trains with professional players in the off season he is frequently more skilled than they are. Like Schwartz, Sam's intangibles are off the chart, he frequently works on his game before school at 6AM. He is also an exceptional leader.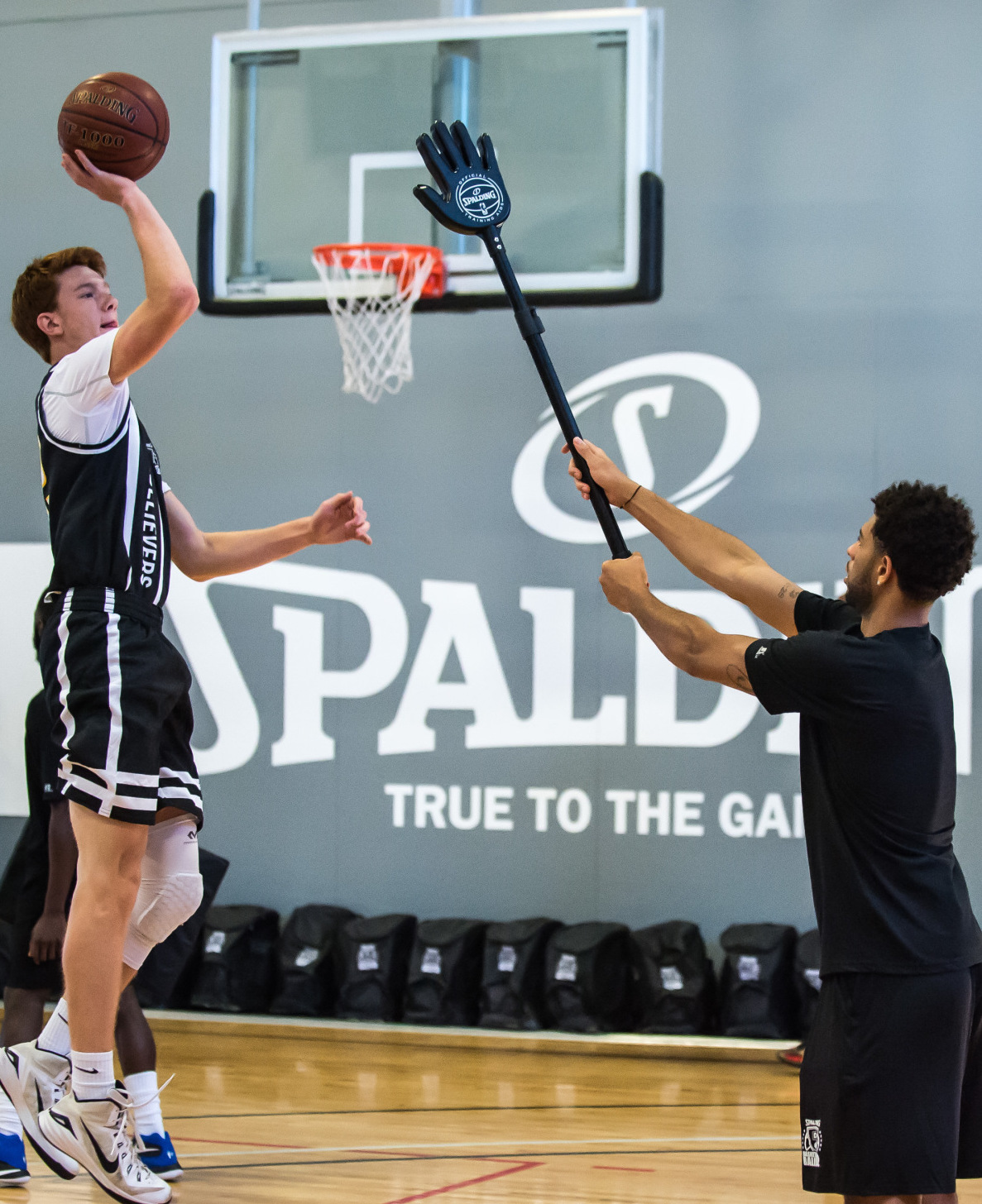 8- Kenny Foster 2019, Smoky Hill
A 6'5 shooting guard that can jump out of the gym. Despite being just a freshman last season he was one of the state's top scorers. He's a good 3 point shooter, but his bread and butter is attacking angles to finish at the rim (if need be over defenders), or using his leaping ability to elevate over less athletic defenders for mid range jump shots.
9- Brevin Brimble 2017, Doherty
Brimble is yet another under valued guard prospect from our state. Brimble's knock has always been his size. Over the past two years he has continued to grow and now stands at just under 6'0. Brimble is a true floor general that can run the show for his team. He has an amazing feel for the game, he can finish with runners and floaters, he's extremly tough and is a cold blooded shooter. He is one my favorite players in the state to watch, because he plays the game the right way.
10- Jalen Sanders 2017, Valor
A 6'5 forward that like many others has yet to sign a scholarship. Sanders has a versatile skill set. He is quite effective on the low block against smaller defenders. He can play point forward and facilitate and create for his teammates, he can stroke the three if left open, and he can punish a zone defense in the high post.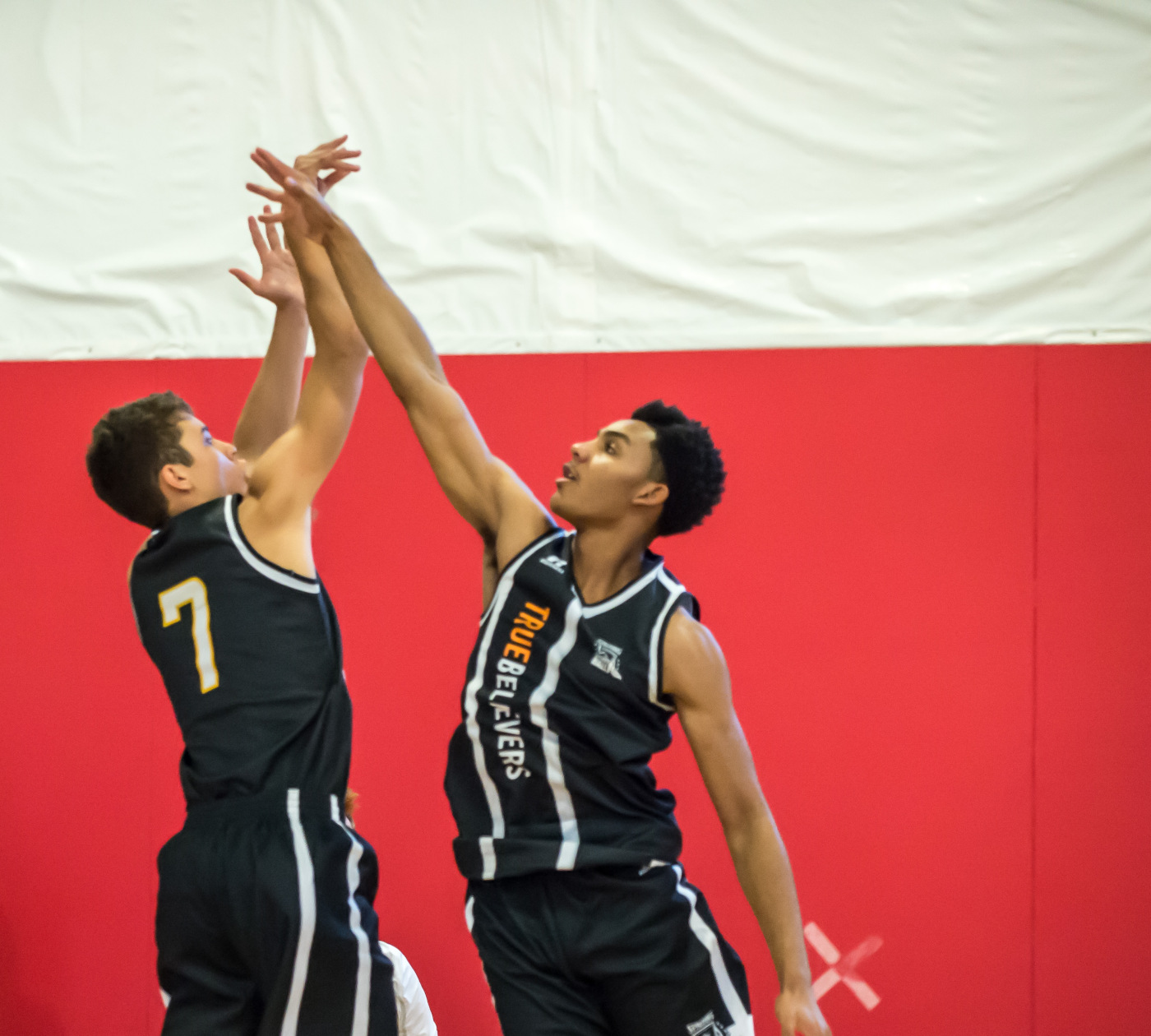 (not rated due to injury) Elijah Blake – 2017 Rangeview
Unfortunately, Blake will not be able to play this season due to a torn ACL. Thankfully for Blake, he has already signed to play at the University of Denver next season. Blake is an athletic point guard whose best basketball is ahead of him. He is a great two way guard who has a very good change of speed.
11 – 26 (in alphabetical order)
Sam Bannec 2018, Regis 6'2 athletic 2 guard that is a very quick jumper. He has the athletic ability to finish above the rim and even finish over defenders if need be. He complements his leaping ability with a good jump shot out to the three point line. He can put it on the floor and finish off the bounce as well.
Braxton Bertolette 2017, Fossil Ridge This class has three exceptional shooters in Bertolette, Brimble, and Peterson. Braxton is a microwave and once he gets cooking he will not miss. He does much more off the dribble than Peterson. I look for Braxton to have a handful of double-digit three point games this year. And he'd be my bet to have the most 40 point games in the state this year.
Eman Burleson 2017, Doherty Along with Isaac Essien, he is the best on ball defender in the state. Along with being an amazing defender he's a capable 3 point shooter and has no problem finishing in the paint. He fits in perfect to Doherty's uptempo system, because he can play fast and remain under control.
Ronnie DeGray III 2019, Chaparral DeGray III is 6'5 and growing. He's physical and skilled and moves well for a player his size. As he continues to grow into his body he is developing his explosiveness and quick twitch movements. He is more than capable of averaging a double-double this season and I wouldn't be surprised if he had at least one triple double.
Luchan Duhart 2018, Grandview At 5' 10, Duhart is the fastest player in the state. He's a handful for defenders to keep in front of. Along with his speed, he has the ability to stop on a dime and quickly get into his pull up jump shot. Duhart is a fierce competitor as well.
Isaac Essien 2017, Mountain Vista Essien is 6'0 guard who is one of the best defenders in the state. He is perhaps the most undervalued player in the state. He competes, shoots it well and is skilled. He will be a steal for a small D1 or a D2 school.
Tyson Gilbert 2018, Rock Canyon No one has improved as much as Gilbert over the last year. He's a well rounded point guard. He guards, distributes, shoots it well and makes good decisions off of the bounce. Gilbert stands at 6'2 and has added the change of speed element to his game.
Jervae Green 2017, George Washington Green is a 6'2 combo guard that is at his best in transition. He is a hard driver and is a great finisher in traffic. On the defensive end he's a junk yard defender that can completely disrupt the opposing teams point guard.
John Harge 2018, Smoky Hill Has great size at 6'8, and along with that he's a coach's kid. John's dad Joe has coached at both the professional and collegiate level. Up to this point in his high school career Harge has struggled to stay healthy. Now that he is healthy he is beginning to come into his own and is frequently challenging defenders at the rim and protecting the paint on defense.
Samba Kanne 2019, Regis  A 6'11 transfer that makes Regis a real state title contender. Shot blocker and shot alterer. Good foot work and soft touch on post finishes.
Kyle Lukasiewicz 2017, Arapahoe Kyle is an athletic 6'3 shooting guard. He is a good shooter, great in transition and using his athleticism to score in the paint.
Kwame Marble 2019, Denver East Marble was a solid contributor as a freshman last year. He showed flashes of his potential throughout the year. Marble is a 6'2 guard who is skilled and polished on the offensive end.
Kolton Peterson 2017, Lakewood Peterson is a 6'2 senior guard who is deadly from the three point line. He can flat out shoot the ball from distance. He does a really great job at reading screens and has amazing footwork and quick shooting mechanics which allows him to get his shot off in even the tightest of spaces. Peterson will play at Colorado Mesa University next year and with his work ethic and shooting talent he will have a successful 4 years there.
Tre Pierce 2018, George Washington At 6'8  Pierce may be the best rim protector in Colorado. He is still raw on the offensive end, and needs to get stronger. Despite that his defensive presence alone warrants him a spot on this list.
Corey Seng 2017, ThunderRidge Seng is a 6'5 forward that has a well-rounded game. He has an unassuming personality, and as a result he often gets overlooked. He does everything well. It's rare to have a glue guy as skilled as he is. With the loss of a handful of seniors including Division 1 players Austin Mueller (Wyoming) and Clay Verk (Stetson), Seng will be counted on to be a consistent double digit scorer.
Matt Wheelock 2019, Regis Matt is 6'7 and has a solid frame. Matt has spent the last year working on his body and his floor game as well. For a player his size he has amazing feet and an exceptional handle. He is a really good shooter out past the three and will be a pick and pop nightmare by seasons end. I look for Matt aka "Big Sexy" to be a household name by season end.
Breakout performer: Adam Thistlewood  – 2018, Golden Adam averaged 10 points last year as a sophomore. He began last year at 6'5 and currently he's approaching 6'7. At the high school level he's capable of playing any position on the floor. His size and skill set has attracted the attention of many college coaches including some in Power 6 conferences. By the season's end he could be one of the top 5 players in the state.
Freshman of the year: Quentin Rock -2020, Smoky Hill Rock is the perfect fit to compliment his talented upper class teammates. He's a student of the game that looks to pass first, but has the potential to be an exceptional scorer. He's a pure shooter, and can get it done off the bounce. He can finish with both hands using a variety of runners and floaters. Rock spends his summers hooping in Chicago for Mac Irvin which has allowed him to develop a toughness to his game. (Rock scored 27 points in his high school debut last night.)

Coach of the year: John Olander, Eaglecrest –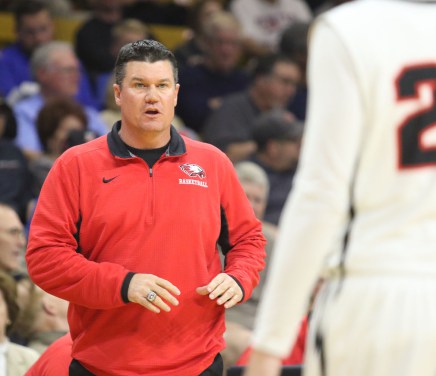 His teams play hard, they are empowered to execute and they get always seem to peak in March when it matters most
Best place to watch a game: Overland – I'm a hip hop head, so  they captured my vote with the DJ! An amazing atmosphere for a big game, and you better get there early!
Most underrated: Isaac Essie, Mountain Vista – tough, skilled and well rounded.
Most likely to play in the NBA: D'Shawn Schwartz, Sand Creek – He has the size, skill, work ethic and will have the platform in college playing for Colorado.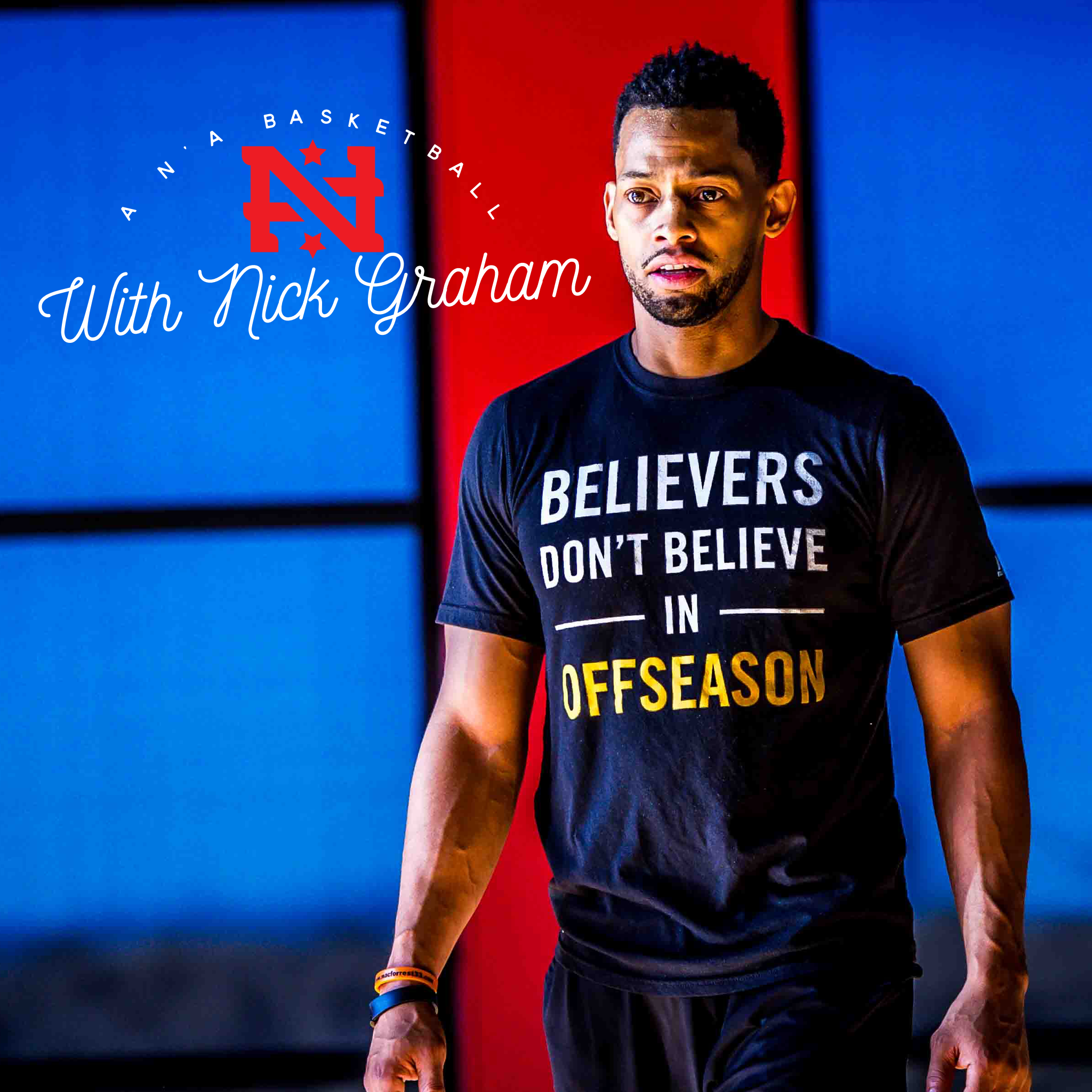 Most likely to score 40: Braxton Bertolette, Fossil Ridge – He's been there and he's done that. It's not if he scores 40, it's how many times he will.
Best passer: Jaizec Lottie, Cherokee Trail – He has amazing vision that will allow his game to translate smoothy to the next level.
Best shooters: Brevin Brimble, Braxton Bertolette, Kolton Peterson – pick your poison with these three. These three by far and away have the best ratchet's in the state.
Best nickname: Matt Wheelock – "Big sexy"
Best defenders: Isaac Essie, Eman Burleson, Jon'il Fugett – George Washington, Calvin Fugett – George Washington
Team most likely to lead the state in scoring: Doherty
Team most dangerous in March: Denver East
Best student section: Eaglecrest
Best shoe game: Brevin Brimble – In order to maintain his status as a shoe gawd Brimble has worked at Foot Locker for the past two years, which allows him to get the latest heat at a discounted price.
Daylen Kountz – Kountz hooped in a pair of Jordan 7's last year and is frequently seen on social media with heat, unfortunately with his transfer to East he may not be able to get deep into his bag. East has been sponsored by Under Armor for the past few years.
Most likely to break a defenders ankles: Sam Masten – "Big Sam" has the handle, the footwork and the body manipulation to make even the best of defenders uneasy. My advice for defenders is, proceed with caution!
About the Blogger: Through A N' A basketball, which Nick founded in 2009 he has trained youth, prep, college and professional players from all over the world. Nick has been featured in Slam Magazine, developed and starred in interactive training videos for Spalding. Nick traveled to the 2016 NBA All Star game to provide youth players in the Toronto community with NBA All star training. Nick also led camps for NBA stars Chris Paul, DeMar DeRozan and Chauncey Billups. During the off season Nick trains Ty Lawson, Jimmer Fredette along with many other college and professional players. Nick is mentored by Chauncey Billups and also assists Chauncey in training NBA all star Kyle Lowry. Nick's A N' A program has training programs for players of all ages and skill levels.
Follow Nick on Twitter @DreamLiveBall & on Instagram @DreamLiveBallNick