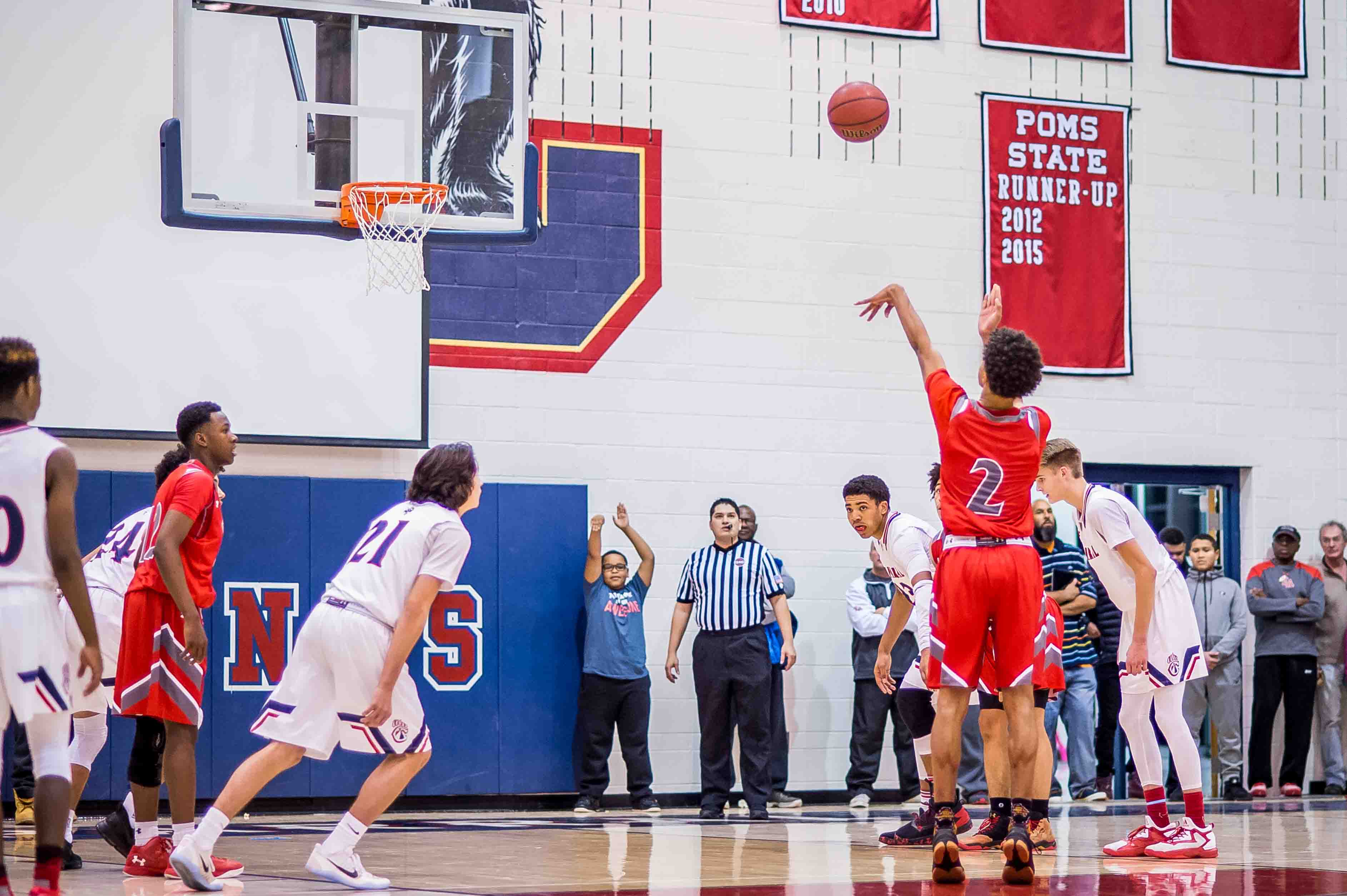 Parker (CO) – Friday night marked the beginning of the Daylen Kountz era at Denver East. If you have never heard of Kountz, that will soon change. He transferred from George Washington; as a result, he had to sit out the first half of the season. After two productive seasons at George, along with consistent play for the Colorado Hawks in the spring and summer on the Adidas summer basketball circuit Kountz is regarded as the top junior prospect in Colorado.
Chaparral coach Tellus Truesdale came into Friday's game hoping that the talented Kountz would need to take a quarter or two to shake off the rust. There was no such luck for Truesdale and his up and coming Chaparral squad. Kountz exploded for fourteen first quarter points and validated why he's a four-star (out of five) ESPN recruit and already holds a scholarship offer from Colorado and is drawing serious interest from others.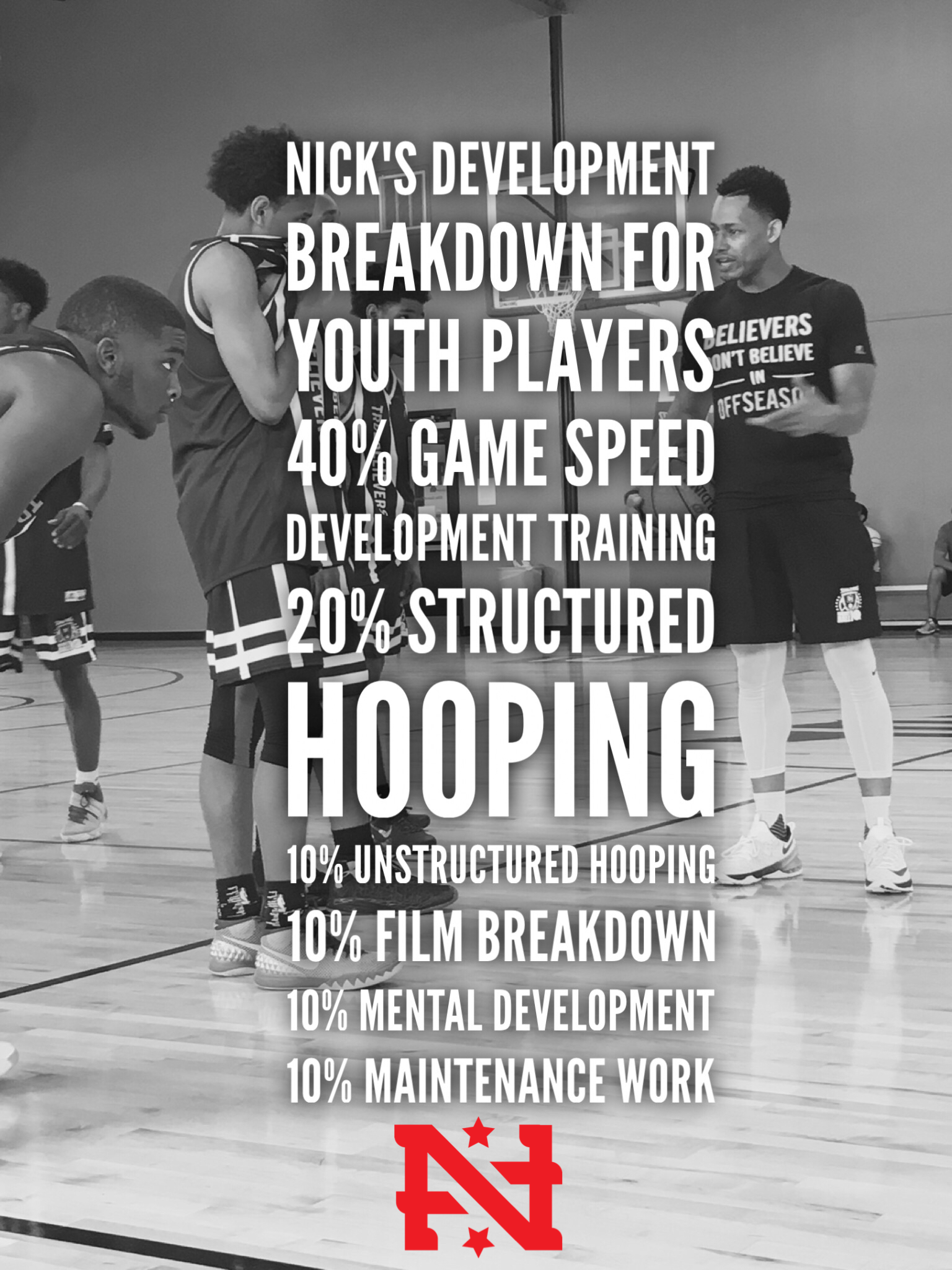 Kountz's 14 point first quarter gave East a three-point lead after the first at 19 – 16. Both teams got off to a slow start, East's 2-2-1 full court defense slowed down Chap, and Chap's 1-3-1 temporarily slowed down East. Midway through the first, East figured out how to attack the 1-3-1 and began to get into an offensive rhythm.
East dominated the first half of the second quarter behind the defensive paint protection of 7-foot center Assane Diouf and standout sophomore guard Kwane Marble who totaled six points in the quarter.
Chap, as they did the entire night clawed their way back behind a 8 – 0 run after trailing 31 – 19. During the run 6'3 sophomore Joesph Dalton captivated the crowd with a pass fake euro step finish, and then he received a three-quarter court dime from freshman point guard Kobe Sanders. Chaparral lost the momentum going into the half, after committing two turnovers which were converted into points. At the end of the second East lead 37 – 30. Chap's youth routinely showed up throughout the game as they would close the lead only to commit costly turnovers.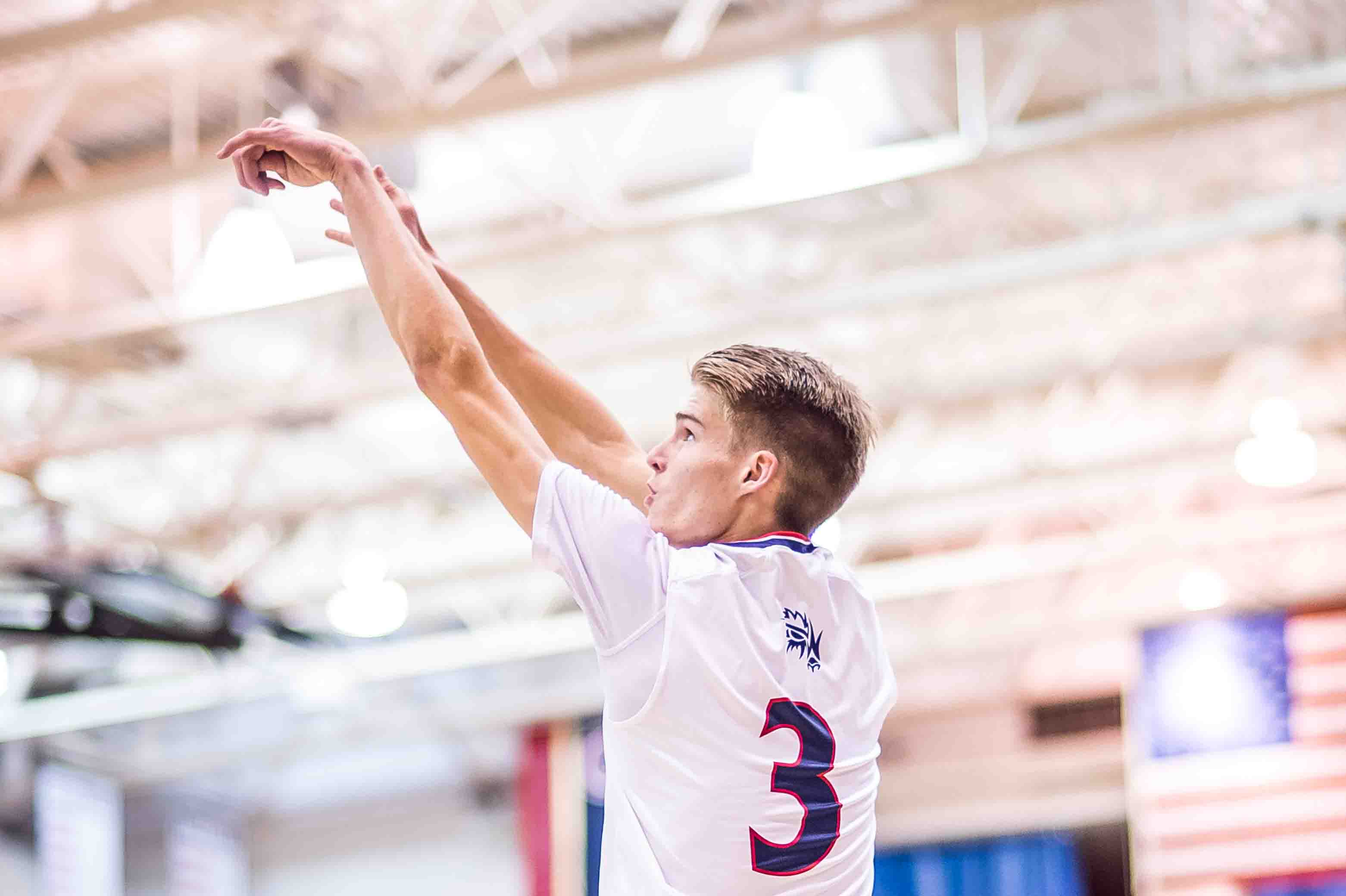 Chap held East scoreless for the for the first two and a half minutes of the third quarter and started the third on a 6 – 0 run highlighted by a breakaway two-handed dunk by sophomore Ronnie DeGray III. DeGray III scored 9 of his team-high 21 in the third. With the score 37 – 36 East, Kountz assisted on two consecutive 3 point baskets. East carried a six-point lead into the final quarter at 47 -53.
East took what appeared to be a commanding 11 point lead at the seven-minute mark behind a Kountz three and a Chap turnover which they converted into points. Chap made a furious surge in the fourth behind Dalton's three three-pointers, turnovers by East and inside point production by sophomore Bryce Matthews who scored 7 of his 15 points in the fourth. After a Dalton 3 with 44 seconds remaining Chap trailed 72 – 70. After Joesph Abiakam made two clutch free throws for East Chap responded with a basket, but Kountz finally put the nail in the coffin for East with a slashing and-one finish. East won by the final of 78 – 72.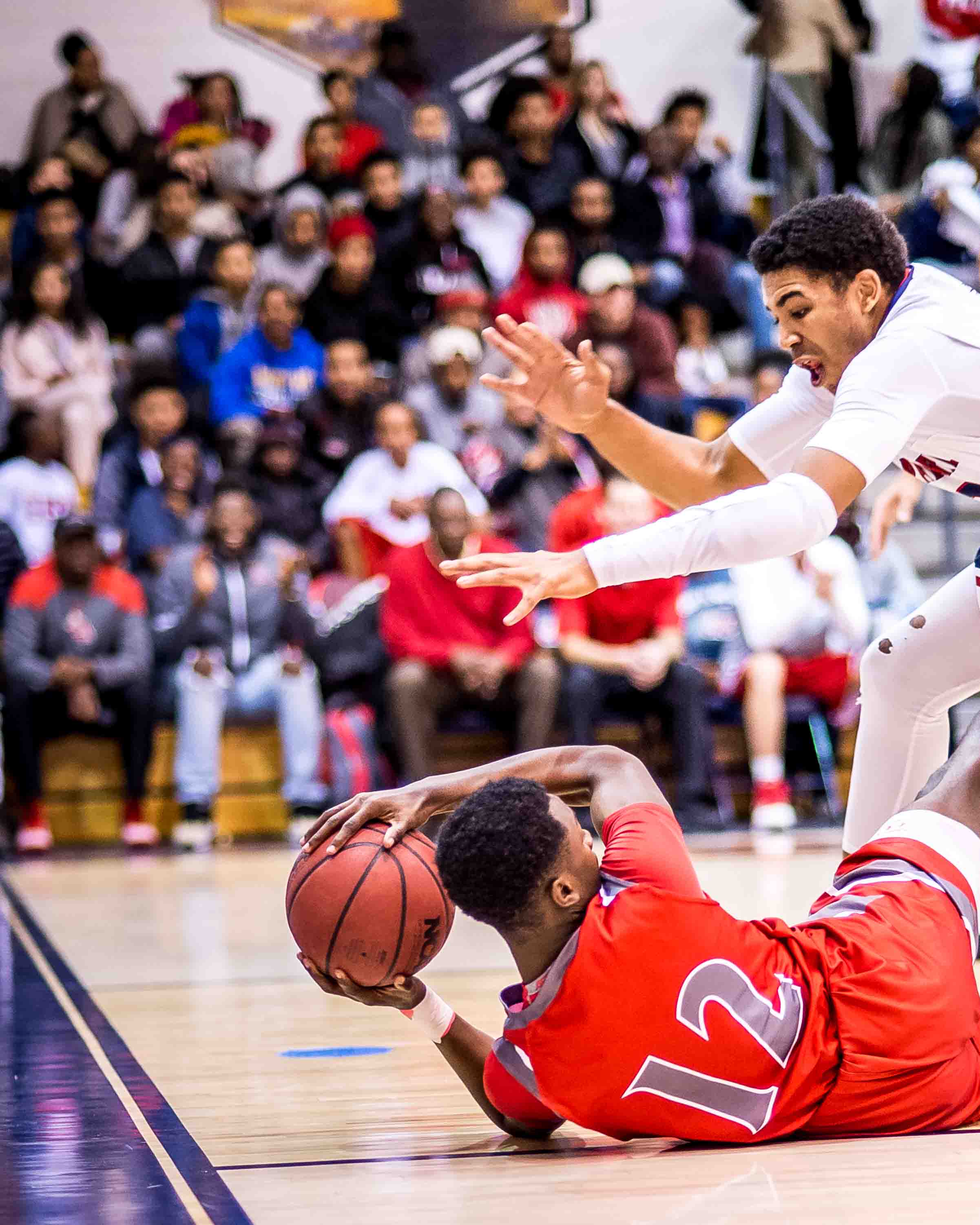 Nick's under the radar watch: Joesph Abiakam only had 9 points, but his impact was huge. His on ball defense was something that many will overlook but was very impactful on the game. He can disrupt the rhythm of not only the point guard but the entire offense with his suffocating pressure.
Kountz's recruiting: Programs in the state of Colorado have had Kountz on their radar for a while now as evident by his scholarship offer from Colorado. He is now beginning to appear on the radar of some of the top college programs nationally. Arizona State, Oregon, Wichita State, and VCU have all expressed serious interest in Kountz, and more are sure to follow.
Next up: Chap freshman point guard Kobe Sanders played very composed last night. He was aggressive and competed against perhaps the state's most talented team. Sanders is quick, assertive and a hard driver. If he continues to work, he has to potential to develop into a prolific high school player.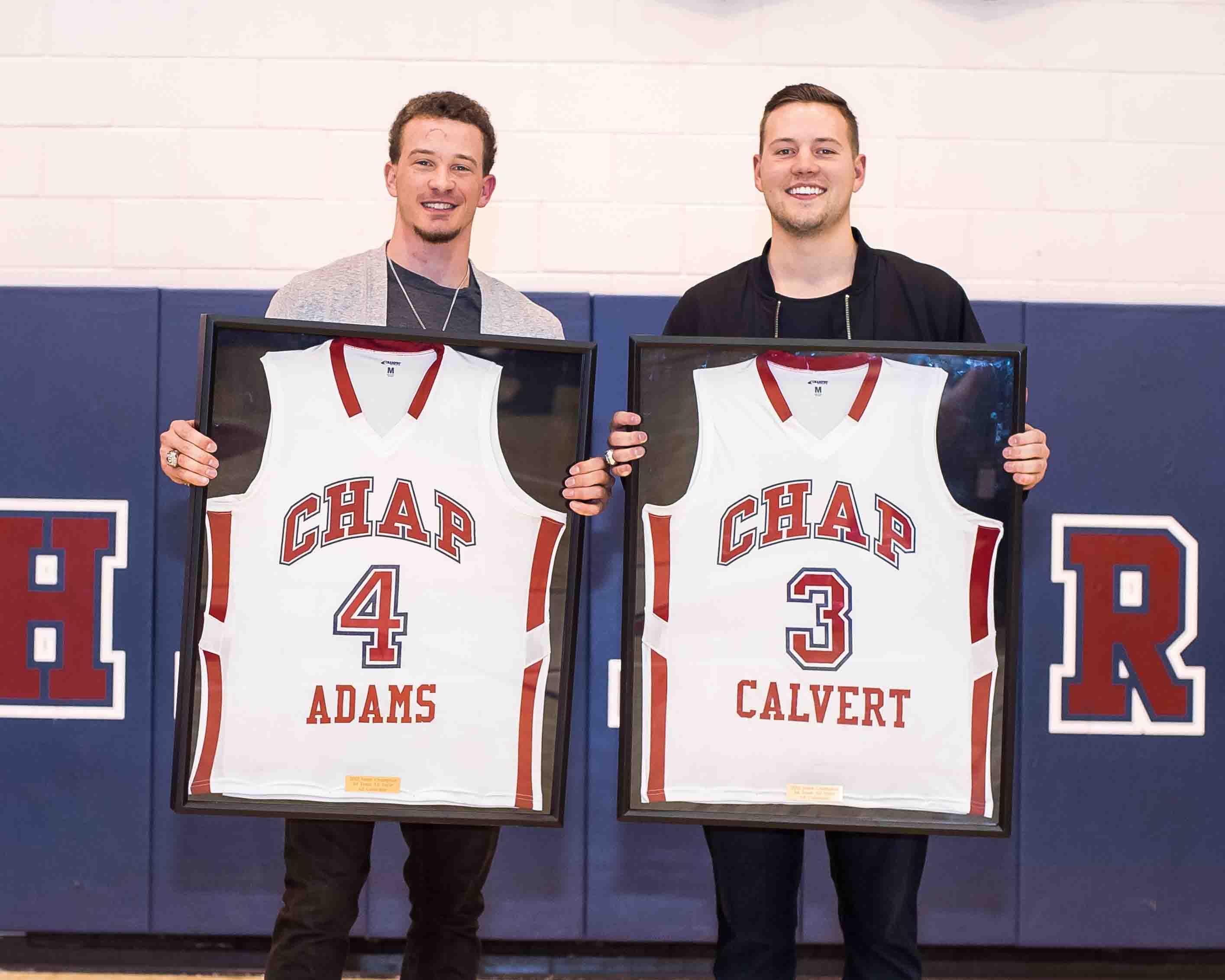 A special night for two legendary Colorado greats: Chaparral recognized the 2012 state championship team, which featured Cory Calvert and Josh Adams. In addition to acknowledging the team, Chap retired both Calvert and Adams jerseys. Adams and Calvert will join current Chap assistant and fellow Colorado high school legend Nate Rohnert as the only three men to have their jerseys retired at Chaparral.
About the Blogger: Through AN'A basketball, which Nick founded in 2009 he has trained youth, prep, college, and professional players from all over the world. Nick has been featured in Slam Magazine, developed and starred in interactive training videos for Spalding. Nick traveled to the 2016 NBA All-Star game to provide youth players in the Toronto community with NBA All-Star training. Nick also led camps for NBA stars Chris Paul, DeMar DeRozan, and Chauncey Billups. During the offseason, Nick trains Ty Lawson, Jimmer Fredette along with many other college and professional players. Nick is mentored by Chauncey Billups and also assists Chauncey in training NBA All-Star Kyle Lowry. Nick's AN'A program has training programs for players of all ages and skill levels.
Visit ANAbasketball.com to find out more, or follow Nick on Twitter @DreamLiveBall & Instagram @DreamLiveBallNick