It was bitterly cold outside, and it was just as frigid inside the Rock Canyon gymnasium during the opening quarter. After Rock Canyon and Eaglecrest exchanged three pointers on their opening possessions both teams went on scoring droughts.
Last year's Gatorade player of the year, Colbey Ross tied the game up with his first bucket of the game, a three pointer from the top of the key to tie the game at seven midway through the first. Rock Canyon remained in a scoring funk for the remainder of the quarter and was held scoreless for the last 3:14 of the first. To make things worse for the Jaguars they ended the quarter with three straight turnovers. At the end of one quarter Eaglecrest led 15 to 7, Rock Canyon lacked the assertiveness and aggression needed to attack Eaglecrest's swarming half court defense, while Eaglecrest appeared to be hitting stride offensively.
Eaglecrest's momentum was quickly halted when Ross picked up his second foul with 7:30 remaining in the second, Ross's foul trouble would ultimately become too much for the Raptors to overcome.
Despite Ross' absence, Rock Canyon could not capitalize and still appeared sped up and frantic against Eaglecrest's defensive pressure.
With Eaglecrest up 9 points, 20 to 11 with just 2:03 remaining, Canyon closed the half on a 7-0 run to trail by just three points going into the locker room at the half. Canyon's run was fueled by energetic defense, urgent offense and playmaking by junior stud Sam Masten who rebounded a failed three point attempt for a put back at the buzzer.
By the third quarter both teams had established a flow offensively. Ross came out of the locker room aggressive and his mid range pull up with 4:39 gave the Raptors a 27-22 lead. After an and 1 finish by 6'6 Rock canyon senior Jack Bley they closed the gap to 3 at 26-29. Canyon followed that possession up with a forced turnover that Masten converted into two point on a fast break lay up. Ross responded with an and 1 finish and converted the free throw. The game's most pivotal moment came immediately after.
Ross was visibly frustrated with his teammate, the nearest referee assumed the frustration was targeted at him and assessed Ross a technical foul, which was his third personal. Rock Canyon's sharp shooting senior Collin Rardin connected on both free throws and the Jaguars followed that up with a hard drive and finish by Bley.
Ross was relegated to the bench with 1:04 remaining after picking up his fourth foul on a charge. At the time Eaglecrest held a 33 – 32 lead.
As Ross was frustrated with foul trouble Masten was in a great scorer's rhythm. He froze the defense with a look off pull-up three pointer to open the quarter. With 6:22 remaining Masten sliced through the defense for a left hand finish in traffic to give Canyon a 40 – 33 lead, forcing Eaglecrest coach John Olander to put Ross back in the game.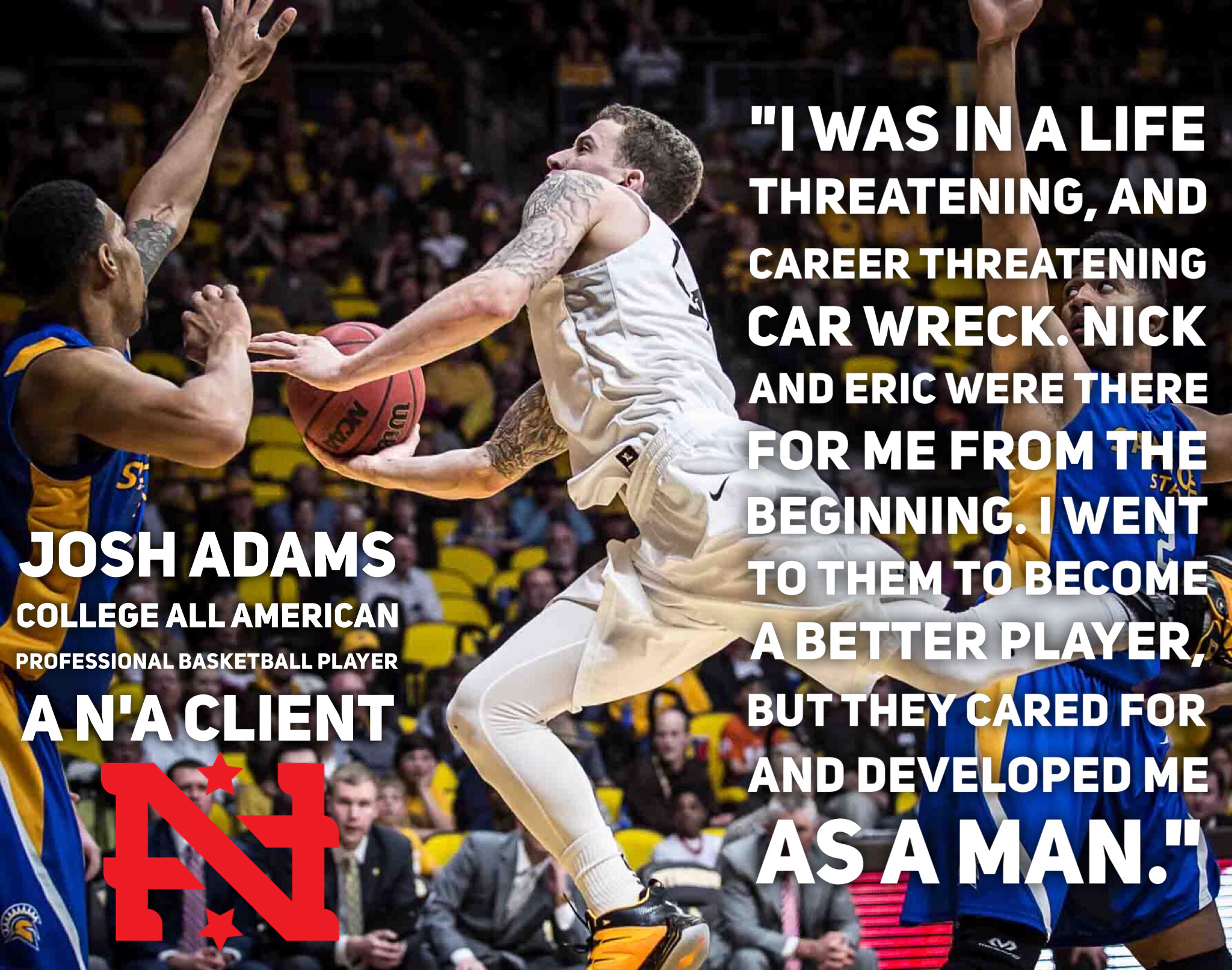 Despite Ross being inserted into the game Canyon remained hot. Rardin, who made timely baskets the entire night drained a three to give Rock Canyon its largest lead of the night at 43 -33. Rock Canyon kept it going with yet another pull-up for Masten at the free throw line with 4 minutes remaining.
The state's top team did not go away easy. Behind the relentlessness of Ross, missed free throws, and sloppy turnovers by Rock Canyon, Eaglecrest pulled to within four points with 27 seconds, but Rock Canyon drew a charge and closed the game out 60 – 55.
Ross led Eaglecrest with 19 points, 14 of which came in the second half. Junior guard Victor Garnes was the only other double digit scorer for the Raptors with 13 points. Masten closed the game with 13 fourth quarter points, he finished with 28. Rardin added 16, 11 of those were in the second half for the Jaguars.
About the Blogger: Through A N' A basketball, which Nick founded in 2009 he has trained youth, prep, college and professional players from all over the world. Nick has been featured in Slam Magazine, developed and starred in interactive training videos for Spalding. Nick traveled to the 2016 NBA All Star game to provide youth players in the Toronto community with NBA All star training. Nick also led camps for NBA stars Chris Paul, DeMar DeRozan and Chauncey Billups. During the off season Nick trains Ty Lawson, Jimmer Fredette along with many other college and professional players. Nick is mentored by Chauncey Billups and also assists Chauncey in training NBA all star Kyle Lowry. Nick's A N' A program has training programs for players of all ages and skill levels.
Visit ANAbasketball.com to find out more, or follow Nick on Twitter @DreamLiveBall & on Instagram @DreamLiveBallNick